Big news coming up!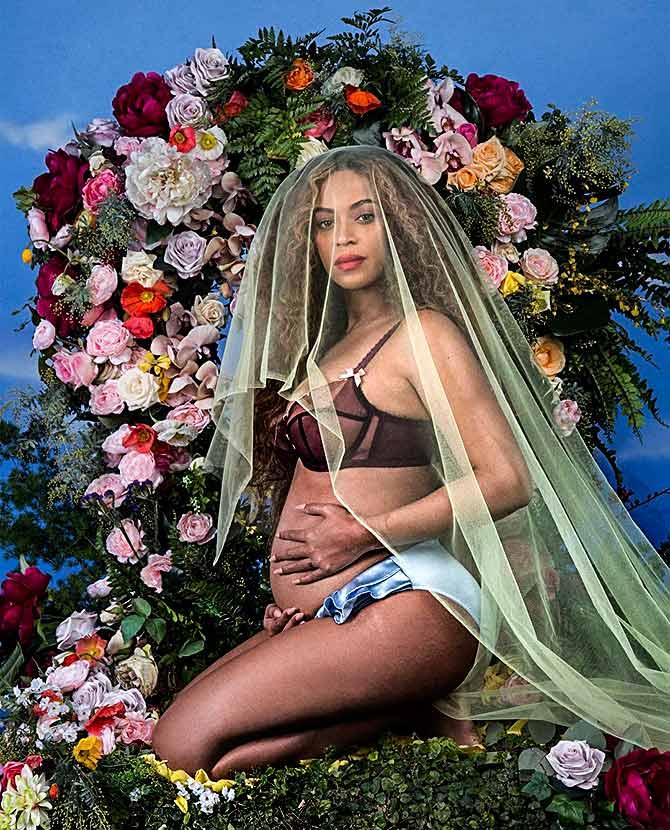 In a surprise announcement that took the world by storm, pop superstar Beyonce revealed that she is expecting two new additions to her family.
Queen Bey and her rapper husband Jay Z are already parents to daughter Blue Ivy, aged five.
Within seconds of her message, Twitteratis went berserk, as tweets and comments kept pouring in from across the world.
Taking to Instagram, the 35-year-old singer posted a picture of herself kneeling on a bed of flowers, proudly displaying her baby bump, which was captioned as, 'We would like to share our love and happiness. We have been blessed 2 times over. We are incredibly grateful that our family will be growing by 2, and we thank you for your well wishes. -- The Carters.'
Her friends congratulated her on Twitter. Here's what they wrote:
Christine Teigen, 'But really. Congrats to my best friend Beyonce I love you so much. Hive forever.'
Laverne Cox, 'Congratulations to @Beyonce and the entire Knowles Carter family'
Ne-Yo, 'SCREAMING CONGRATS MAMA!!! @beyonce May your 2 new additions be healthy and just as smart and beautiful as their parents. #beyoncépregnantwithtwins'
Hailey Baldwin, 'I feel like I'm more excited for Beyoncé to be pregnant than I will be for my own child.'
Rita Ora, 'Yay!!!!! Congratulations!!!!! soooooo beautiful!!!!!'
Beyonce received 6.4 million likes and over 339,000 comments on her baby bump photograph on Instagram, less than eight hours after it was posted, reports People Magazine.
Within the first hour, it had over 2.4 million likes and 166,000 comments.
Photograph: Beyonce/Instagram