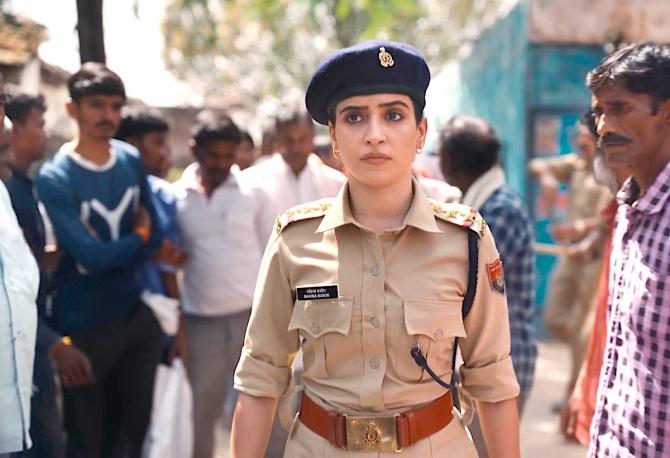 Though Delhi-born Sanya Malhotra trained to be a ballet dancer, it's in the ballyhoo of Bollywood, she found her true calling.
A regular on our annual Best Performances list, Malhotra seldom had a bad day at the office.
Whether it's a middling movie or bit role, her work is always satisfactory.
In only six years, she's showcased her strength in a variety of subjects and stories about real people as well as concocted.
As she prepares to play a cop investigating the curious case of two missing jackfruits in the quirky new Netflix offering Kathal, here's a list of all her performances so far.
Vote for your favourite in the poll below.
Dangal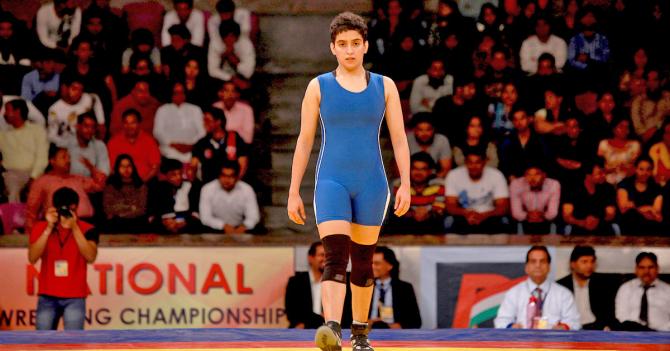 If she felt any pressure portraying Indian wrestler Babita Kumari and Aamir Khan's onscreen daughter in her debut, it didn't show once in Sanya's quietly impressive turn as a dedicated sportswoman and sensible sibling of a star sister.
With her first movie itself, Sanya established her flair for nailing the physicality of a character as well as its soul.
Pataakha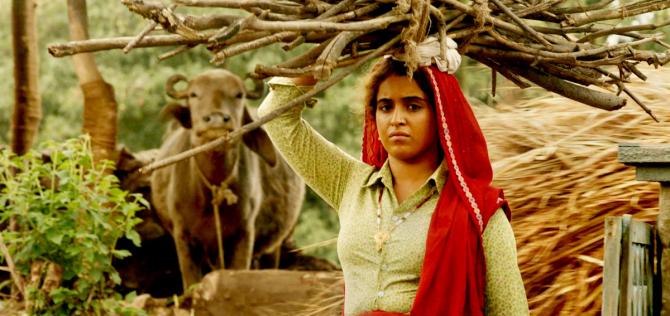 Vishal Bhardwaj's adaptation of Charan Singh Pathik's short story Do Behnein, about wrangling sisters hellbent on destroying each other, is a hit-and-miss but scruffy Sanya's wonderfully uninhibited performance is a treat to watch.
Badhaai Ho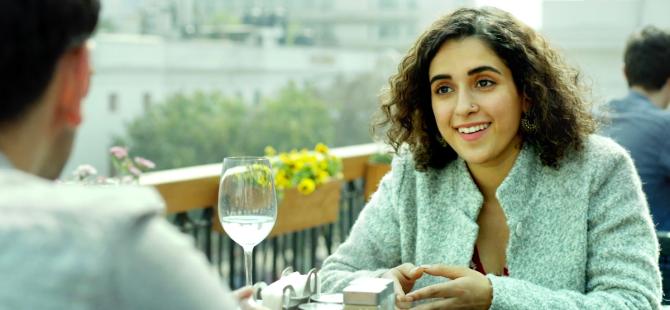 Back to back rustic roles followed by Sanya's urban chic, open-minded working girl having no hang-ups about her colleague-turned-boyfriend sharing his middle-aged parents are expecting a child.
Easy, breezy and lovely, Sanya kept it real and stylish.
Photograph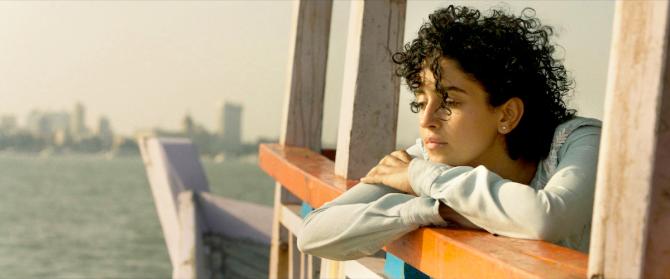 A 20-something accustomed to the monotony of life designed for studying, suitors and stability has a life changing encounter with a stranger, a street photographer and desires to become more the picture than the person.
For that and more Sanya Malhotra's haunting performance in Ritesh Batra's quiet gem stays etched in memory.
Shakuntala Devi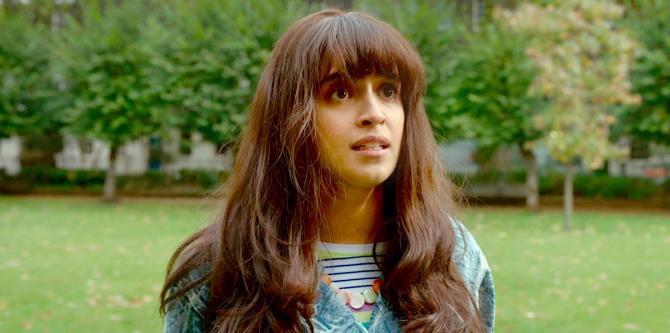 Though it's a Vidya Balan's show, it's Sanya's emotionally fraught delivery as a celebrity mathematician's resentful, estranged daughter that lends the by-the-numbers biopic both its heart and complexity.
Ludo
Sanya's mix of sass and soul comes in handy while playing a girl caught in a viral sex tape featuring her ex as she prepares to wed her rich new beau.
Ludo doesn't always work, but the actress is always on point, always likeable.
Pagglait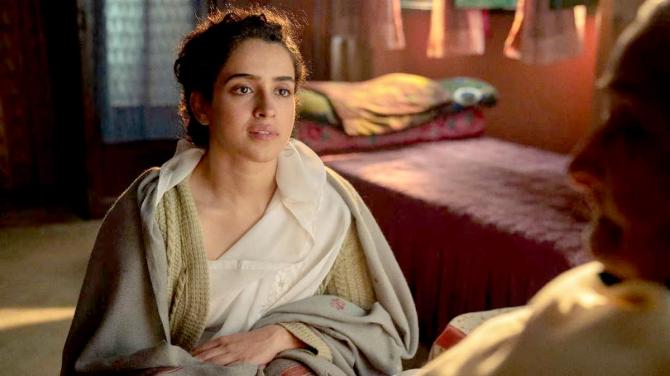 A young widow unsure of how exactly to unpack her emotions after losing her husband of five months copes with the rituals and rigmaroles of a typical Hindu household funeral, Sanya's assured depiction renders Paggalait as a one of its kind coming-of-age story.
Love Hostel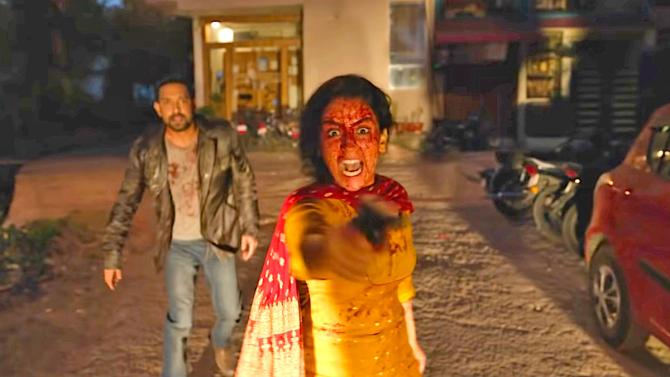 In this grim albeit well-made thriller about lovers on the run hounded by a deadly hitman and ruthless bigot, Sanya reveals the fiery face of her personality like never before.
The upshot is explosive and how!
Meenakshi Sundareshwar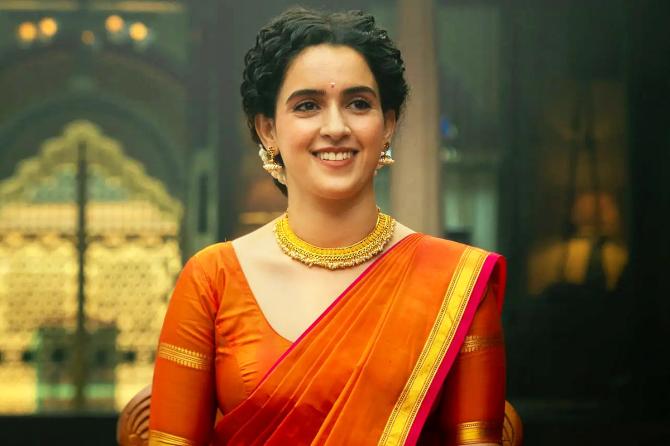 Sanya's exuberance and pluck as Rajni fangirl married to a soft spoken engineer lends the story of newlyweds facing teething troubles within a long-distance marriage all its charm and chemistry.
HIT: The First Case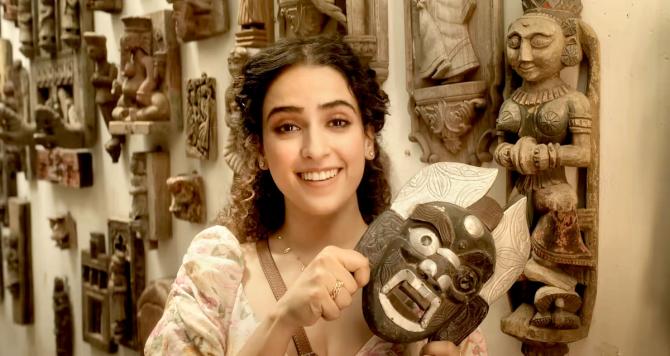 There's precious little to do except go missing in this remake of 2020 Telugu thriller starring Rajkummar Rao as Sanya's policeman boyfriend.
Trust the actress to make even those tiny bits count.
Vote For Your Favourite Sanya Film