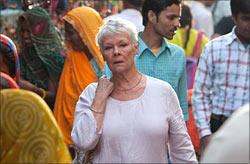 British import The Best Exotic Marigold Hotel expanded from 16 to 178 screens in North America for the weekend and grossed an impressive $2.7 million, finding a place at number eight on the week's top hits.

It proved that while most moviegoers were busy watching blockbusters like The Avengers -- which in its second weekend scored an astounding $103 million in North America and took its worldwide gross to $1 billion in just about 19 days -- there was room for smaller and sentimental comic dramas such as Marigold Hotel.

The Fox Searchlight film will be adding more theatres each week, reaching an enviable 800 theatre count (for an arthouse release) in less than three weeks.

Outside the North America, the film has grossed over $75 million, about $30 million of it coming from the United Kingdom. It will release in India this Friday.
A film about a group of British senior citizens who land in India amidst a lot of uncertainties and go through life changing experiences, it received better reviews from the critics in America and Canada than in the United Kingdom.

Most American reviewers, including those who found the film contrived and emotionally manipulating, had many good things to say about the strong performances by such world class artists as Judi Dench, Tom Wilkinson and Maggie Smith.

The reviews were particularly encouraging in the Middle American states.

'The Brits settle in -- some exploring the culture around them, others refusing to step beyond the lobby,' said The Columbus Dispatch in Ohio, 'It isn't hard to see where all this is going, and that is one of the film's assets for its target audience of golden agers. Many of the issues staring down today's elderly are considered within a colourful foreign context and, at least during the first half of the movie, flavored with sharp wit and character touches. Of course, what propels the film and will attract most of its viewers is the formidable cast of veteran scene-stealers, a superhero group for the Masterpiece Theatre set. (How did Helen Mirren and Joan Plowright miss the casting call?) All acquit themselves skillfully -- especially Wilkinson, who adds a welcome strain of pathos to a menu built largely on comfort food.'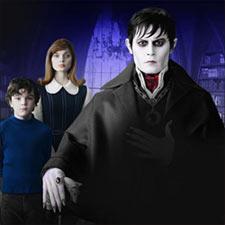 The movie has grossed $3.7 million in North America and if the current buzz for it continues for a few more weeks, it could grab over $25 million and become one of the most successful small budget (reportedly less than $20 million) independent films in recent years.

While Marigold Hotel is faring better than expected, there was some disappointing news for the big budget film Dark Shadows (director Tim Burton's most pleasurable film in years according to The New York Times).

In North America, where it was expected to earn some $35 million, it made $28 million, and its worldwide gross came to some $65 million.
The $100 million film is yet to be released in many countries and could end up with a small profit.