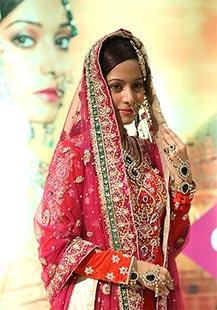 It isn't an easy task to take on Salman Khan and Bigg Boss.
The very popular television serial Beintehaa has been booted from its prime time slot to 11 pm, so that Bigg Boss 8 can be telecast at 9pm.
This move has apparently not gone down well with Beintehaa protagonist Preetika Rao (left), who feels the serial's popularity warranted a prime time as well.
Says a source close to the project, "Preetika felt her popular serial had every right to occupy a prime time slot. But with Bigg Boss taking over prime time, there was no option but to push Beintehaa forward."
When contacted, Preetika said she was just relieved that her serial had not been terminated.
"Most serials have been taken off the air with the advent of the new season of Bigg Boss and will reappear after a three-month break. We are lucky that our show was not pulled out. Our serial's popularity ensured that did not happen."
Preetika hopes her serial won't suffer because of the late-night slotting.
"Earlier, when we had a re-telecast slot of 11.30 pm, our serial got the maximum re-telecast viewership. I hope the new slot will work for us," she says.