'For us outsiders, the first break comes with a lot of difficulty.'
'In case of people from the industry, the first couple of breaks are taken care of.'
'They are guided and taught while we have nowhere to look for guidance.'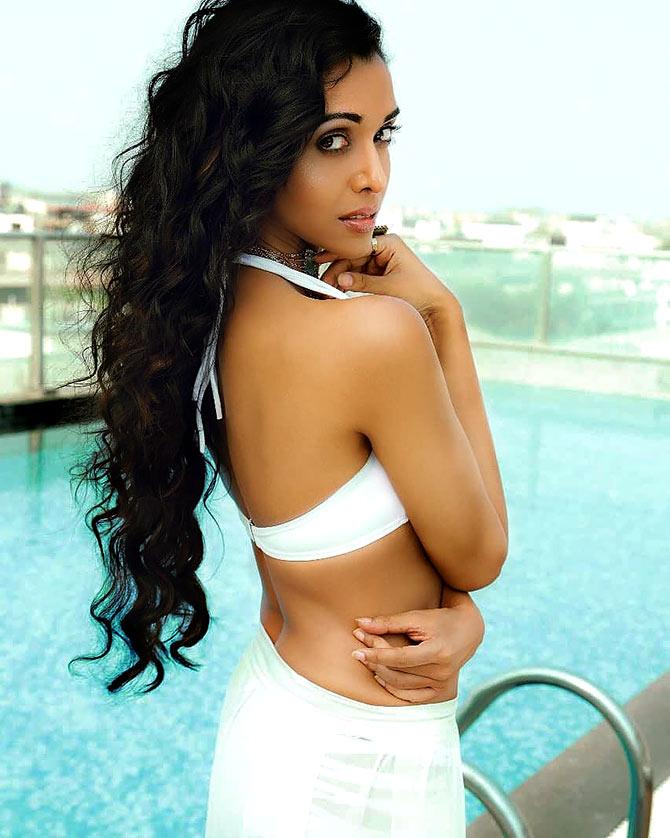 Until a few years ago, actors started their careers in television hoping to make a crossover to the movies someday.
Today, actors hope to make inroads into the world of streaming content instead.
After starring in Tiger Zinda Hai and Padmaavat, pretty Anupriya Goenka has moved onto the Web space with shows like The Final Call and Criminal Justice.
"What I have been working on has been far more exciting than films," Anupriya tells Rediff.com Contributor Mohnish Singh.
Criminal Justice received good reviews.
I am loving the response. People have really binge-watched the series.
I get hundreds of messages every day.
It's really a great feeling.
Some people have even watched it two, three times.
Will there be other seasons as well?
Nothing is confirmed as of now.
We have not talked of the second season. Hopefully, there will be one.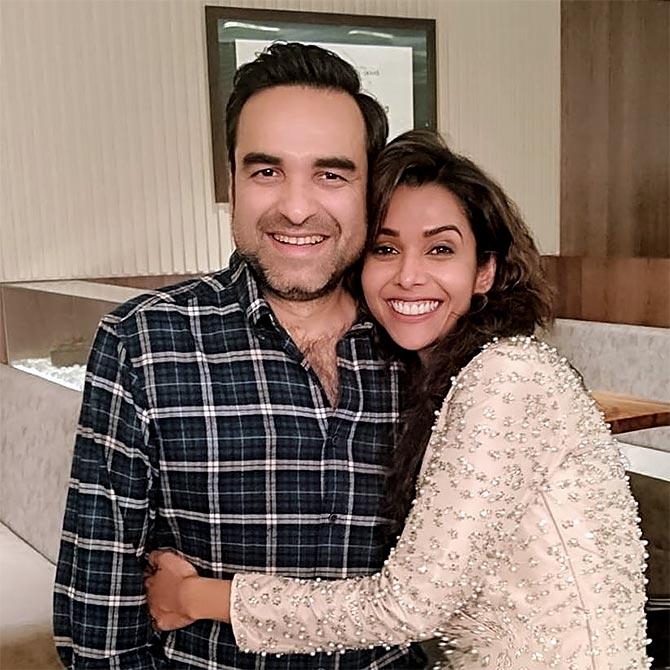 Criminal Justice features self-made actors, like yourself.
You said the right thing: Self-made actors.
We have all come up the hard way, purely for the passion of acting.
And that is what I am enjoying right now -- collaborating with people who are extremely passionate about acting.
I have always respected Pankaj (Tripathi) sir. I have seen his work. And now, I got to work with him.
I had best time of my life working with him. I have learnt so much from him.
I am getting hundreds and thousands of messages from people telling me how good the chemistry between him and me is.
I also loved working with Vikrant (Massey) and Jackie (Shroff) sir.
Vikrant is a very dedicated and very disciplined actor. He really works very hard.
It is Jackie sir's digital debut and I loved meeting him in person.
I did not have many scenes with him, but thankfully, I met him often during the promotions.
He is just such a lovely soul, such a bindaas person.
Despite the kind of stardom that he has seen, he is so rooted, normal and approachable.
Mita (Vashisht) ma'am is an amazing actor.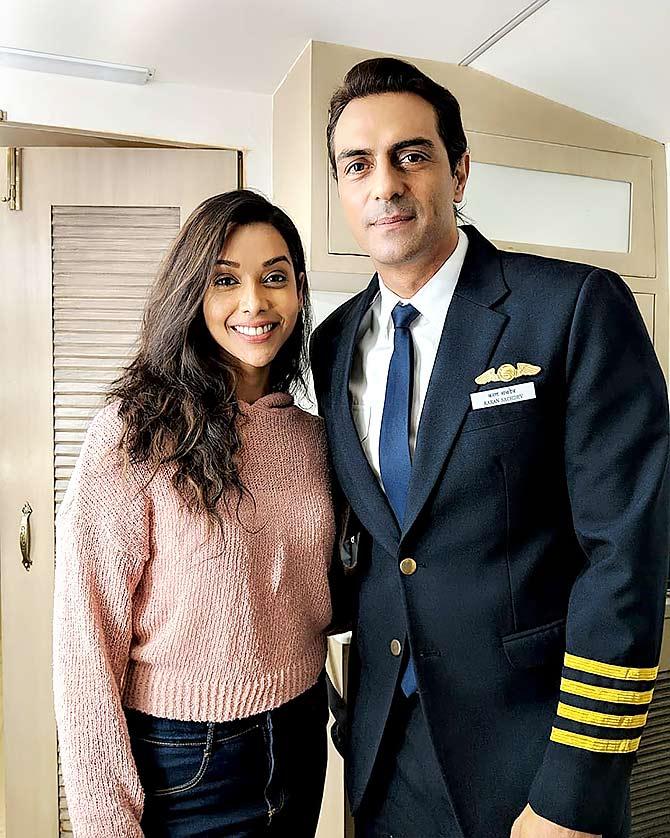 You have worked in the movies as well as in the digital space. How different is it working in these two different platforms?
First of all, the storyline in a Web space is far more detailed.
The graph of a character is much larger because you have many more hours of screen time to tell a story vis-à-vis two-and-a-half hours of a film.
The best part of a Web series is that we are trying different concepts.
The teams are the same as working on a film set. There are experienced, talented and genius directors working on the Web.
The actors's profiles are very good too.
So we get to collaborate with great teams.
The pressure of permutations and combinations that drive a film sometimes, those pressures are kind of taken of.
For a film, many times you have to add a lot of masala. Plus, you have to bother about publicity. Those things are eased out here.
I enjoyed doing films because they have their own flavour. They will always be a favourite.
Do you think that the absence of box office pressure is also one of the reasons established actors are making a crossover to the Web space?
I think for every actor, the first and foremost thing is to try out different characters, be a part of interesting concepts, tell a good story and to reach out to audiences.
Obviously, in the Web space, your audience reach is far, far more, right?
So why wouldn't an actor like to be a part of it as long as there is a good story to tell and if you are working with a good team?
From modeling to working in films and then the Web space, how tough has your journey been?
It has been very tough.
Acting, as a profession, is a tough one.
But I have been blessed. I have done some considerable amount of work over these years.
I have done 100 plus ads; Bharat Nirmaan was my first-ever campaign. I cannot thank Pradeep Sarkar enough for that.
I met him in my first couple of months (in this career) and meeting him kind of solidified my faith in me and the fact that there are good people in the industry.
Then, there was Tiger Zinda Hai, followed by Padmaavat and now, the Web series.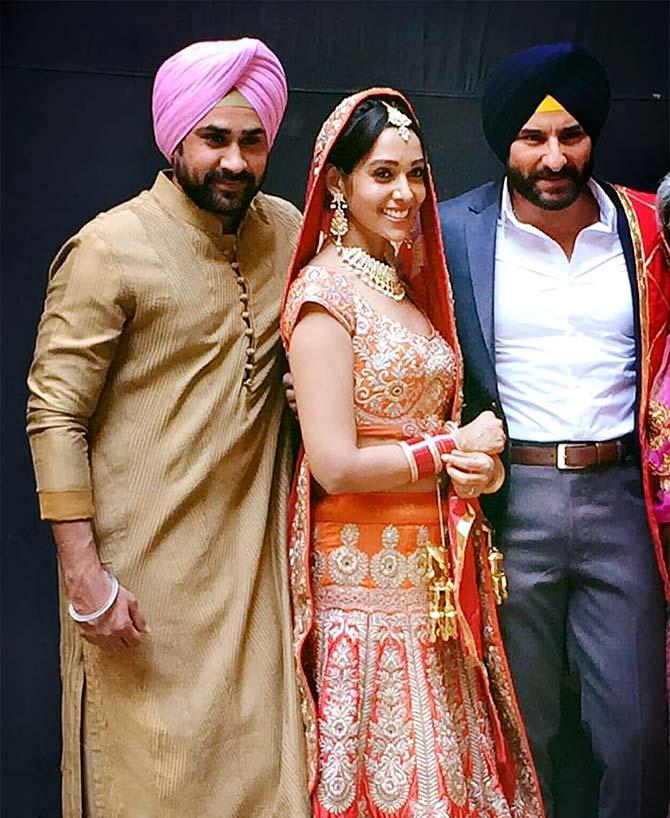 You star in Sacred Games 2. When will it premiere?
No idea. I am assuming it will be July or August, but it is not confirmed.
Having worked in the industry for five years now, do you feel it is challenging for outsiders to make a mark here?
Yes. For us outsiders, the first break comes with a lot of difficulty.
You have to do everything on your own.
After that, it is all talent.
I am not saying that people who are from the industry don't have to be talented. They have a different set of challenges. They are scrutinised and have those yardsticks to match.
Outsiders don't have to prove ourselves to anybody, but ourselves.
They (industry insiders) have to prove themselves to the whole country per se. So that's a different challenge altogether.
But having said that, in case of people from the industry, at least the first couple of breaks are taken care of. They are guided and taught while we have nowhere to look for guidance.
We don't get the first proper break to prove ourselves because we don't get (enough) chances.
Whatever you get in your first break also comes with a lot of hard work.
It is difficult, but if you are talented, you will get work.
I have seen people in the industry appreciating new talent.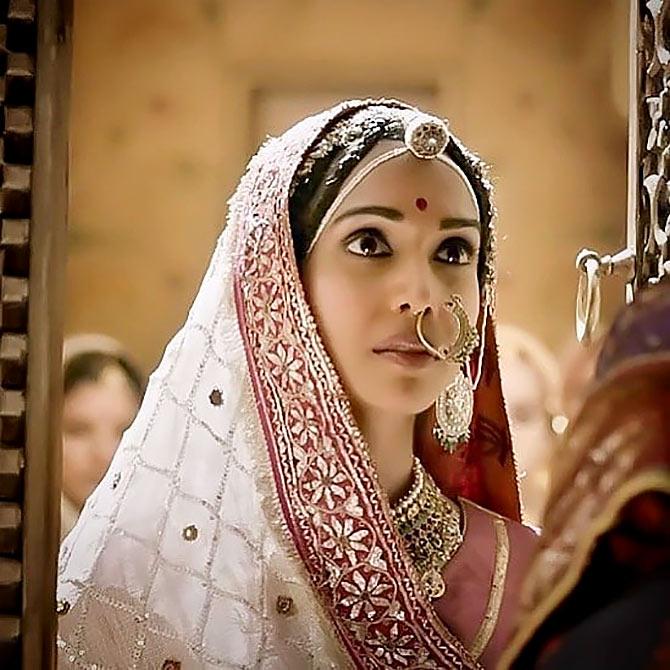 Why didn't you do more films after Padmaavat?
The kind of work that was coming to me was not exciting.
What I have been working on in the past six-seven or eight months has been far more exciting than films.
I am doing another film right now, which has not been announced yet.