Happy birthday Bappida!
It was a double celebration for the legendary composer-performer Bappi Lahiri.
Bappida turned 65 on November 27 and also celebrated 50 years of composing music.
At the birthday celebrations, Bappida announced he would direct a movie, Ek Adhura Sangeet, produced by Manju Bharti and Mukesh J Bharti.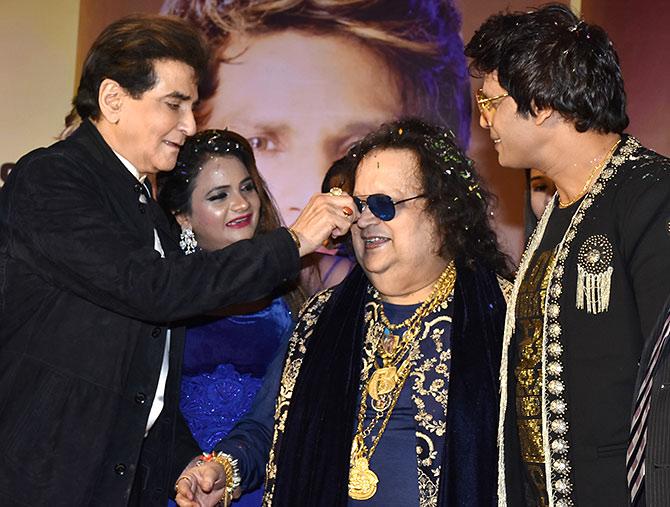 Jeetendra, Manju Bharti, Mukesh J Bharti felicitate the birthday boy.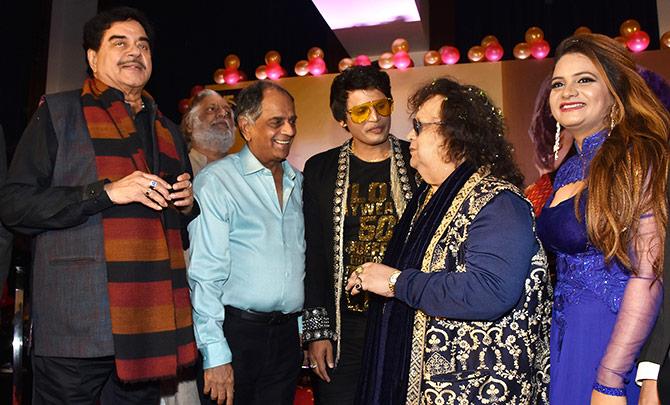 Shatrughan Sinha, Pahlaj Nihalani, Mukesh Bharti, Bappi Lahiri and Manju Bharti.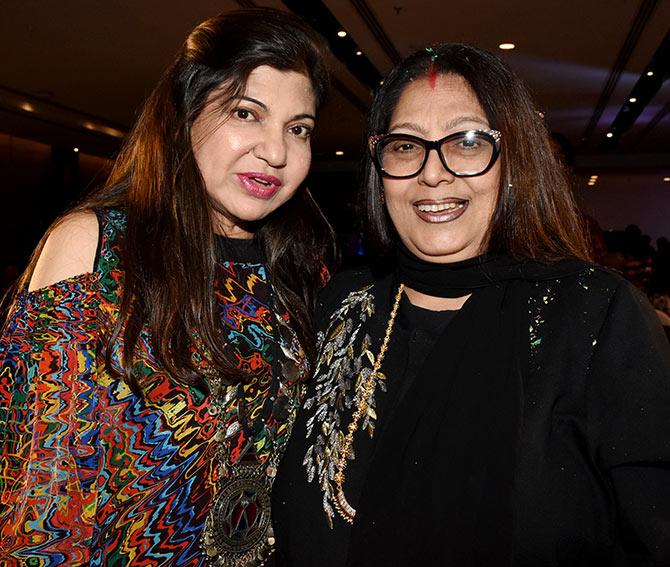 Alka Yagnik and Chitrani Lahiri aka Mrs Bappida.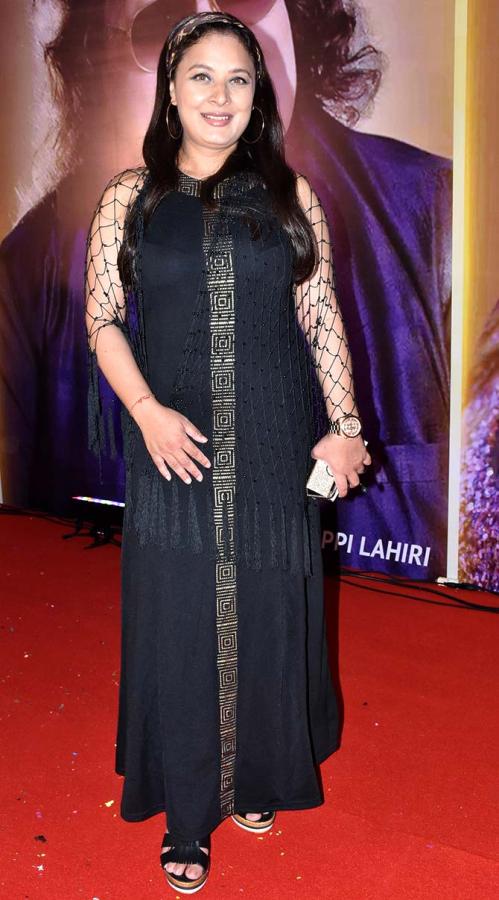 Shrabani Mukherjee.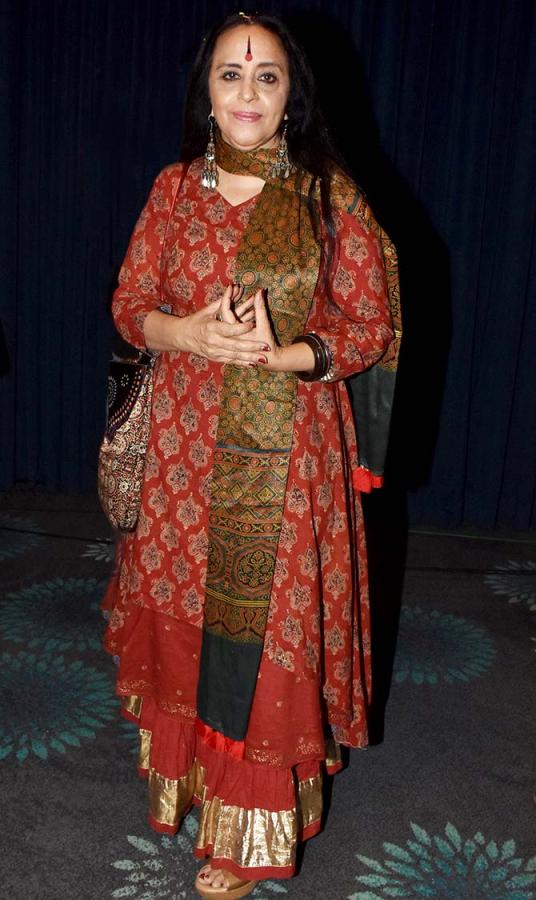 Ila Arun.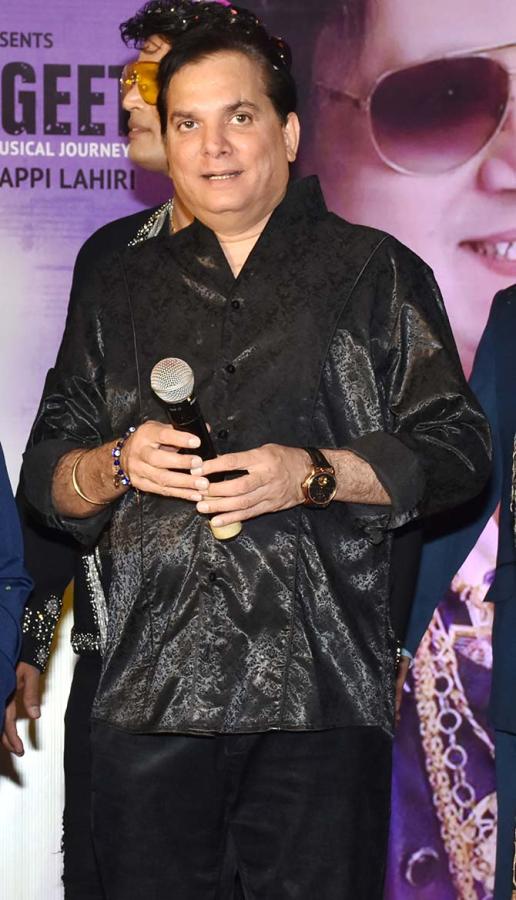 Lalit Pandit.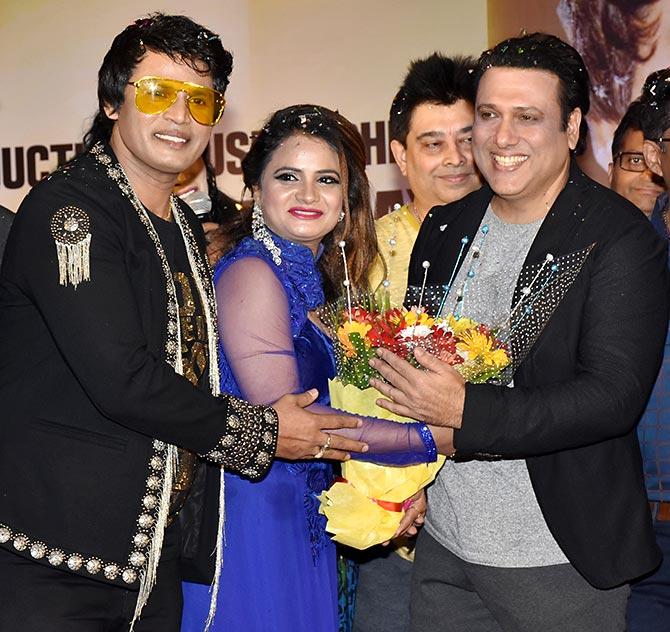 Govinda.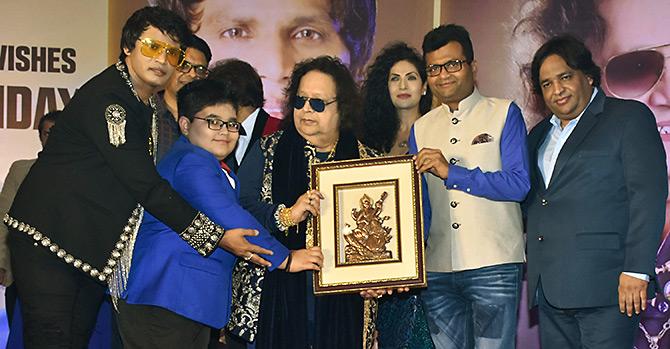 Mukesh J Bharti, Bappida's grandson Swastik Bansal, Bappi Lahiri, Aneel Kashi Murarka and Bappida's son-in-law Govind Bansal.