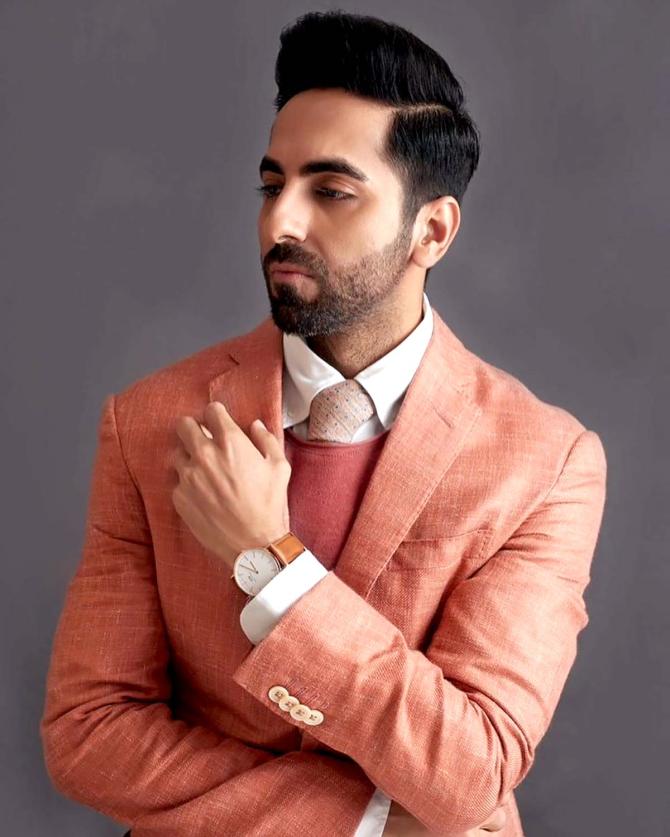 Ayushmann Khurrana is the only Indian actor to find a place among the World's 100 Most Influential People in Time magazine.
Khurrana, who has been doing well-reviewed and very successful movies lately, accepted his newest honour and posted on Instagram, 'TIME's list of the 100 Most Influential People in the world is out, I'm honored to be a part of this group: time.com/time100 @TIME #TIME100.'
In a statement to PTI, Ayushmann said, 'As an artiste, I have only looked to contribute towards bringing a positive change in society through cinema and this moment is a huge validation of my belief system and my journey.
Khurrana adds that he believes cinema has the power to bring about change by triggering the right conversations among people in society.
'Hopefully, through my content choices, I have been able to contribute towards my country and countrymen," he adds.
Other Indians on the list are Prime Minister Narendra Damndardas Modi, Google CEO Sundar Pichai, London-based Indian-origin doctor Ravindra Gupta who found a cure for AIDS, and Bilkis, 'the dadi of Shaheen Bagh', a Delhi neighbourhood that became the epicentre of the anti-CAA protests.
Deepika Padukone penned a tribute to Ayushmann:
'I remember Ayushmann Khurrana vividly from his debut film, Vicky Donor. He had, of course, been a part of the entertainment industry in various other ways for several years before that, but the reason you and I talk about him today is because of the impact he has been able to create through memorable films and iconic characters.
'Where male protagonist roles often fall into the trap of stereotypical masculinity, Ayushmann has successfully and convincingly transformed into characters who challenge those very stereotypes.
'In India, with a population of more than 1.3 billion, only a tiny percentage of people see their dreams come alive, and Ayushmann Khurrana is one of them.
'You're probably wondering, How? Talent and hard work. Sure, that goes without saying.
'But more important, patience, perseverance and fearlessness. A little insight for those who dare to dream.'