Asin shares her daughter's pictures on her first birthday.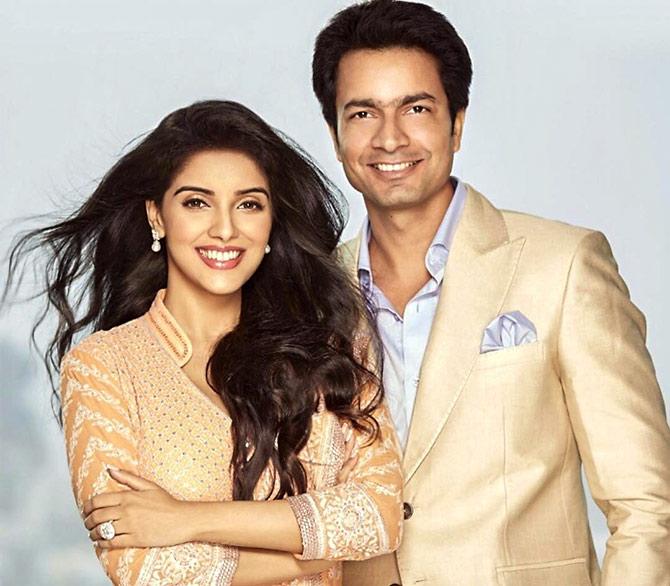 After Misha, Taimur and Inaaya, it's time for baby Arin to rule social media.
Asin Thottumkal and Rahul Sharma, co-founder of the tech company Micromax, welcomed their first child, last October.
Arin turned 1 on October 25, and her proud parents celebrated her birthday in style.
The Ready heroine and her hubby shared pictures on social media.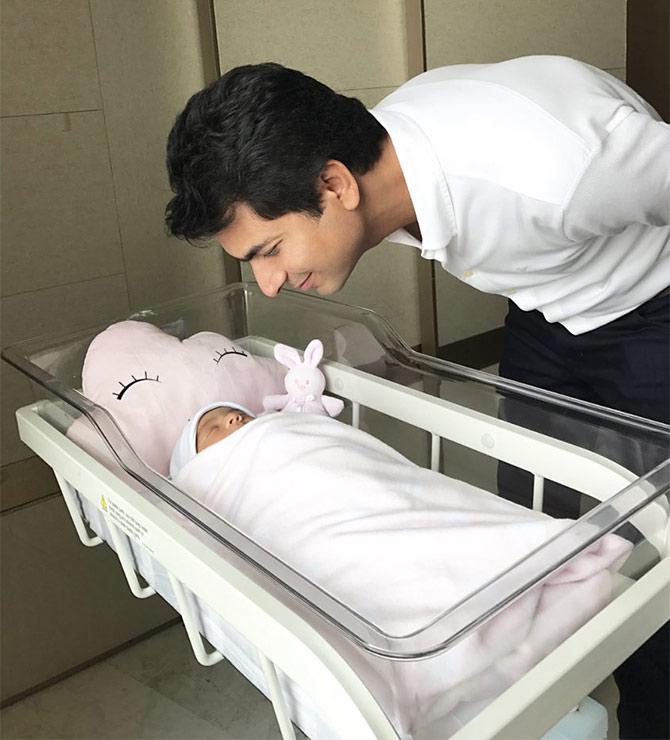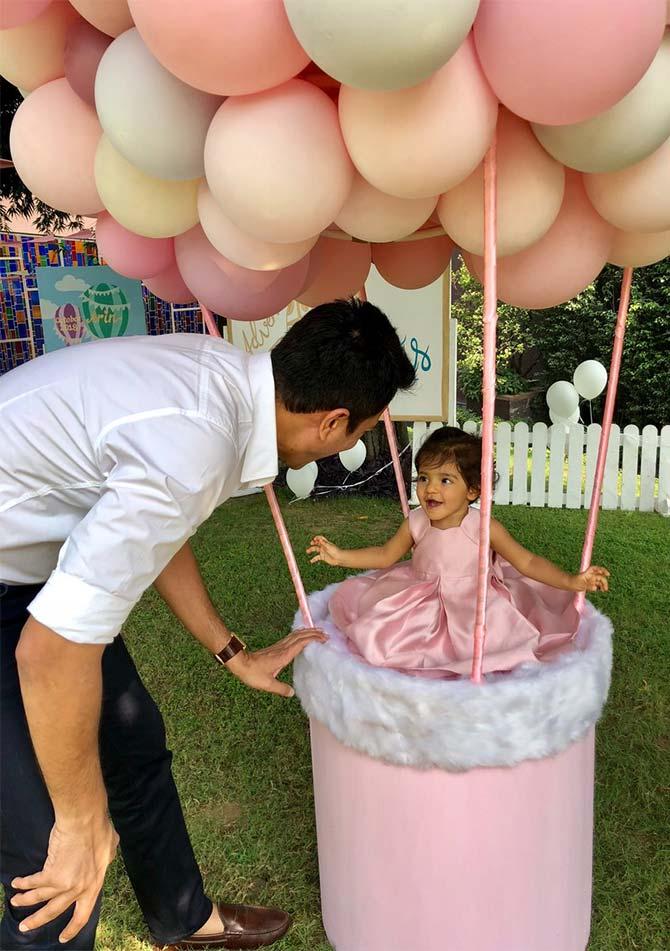 'A year ago we welcomed a Gorgeous, bright eyed, little angel into this world. She just turned ONE!!! Where does time fly? Happy Birthday ARIN, my daughter! Why do u have to grow up so fast? Happy 1st Birthday!#Arinturnsone #ArinsFirstBirthday.'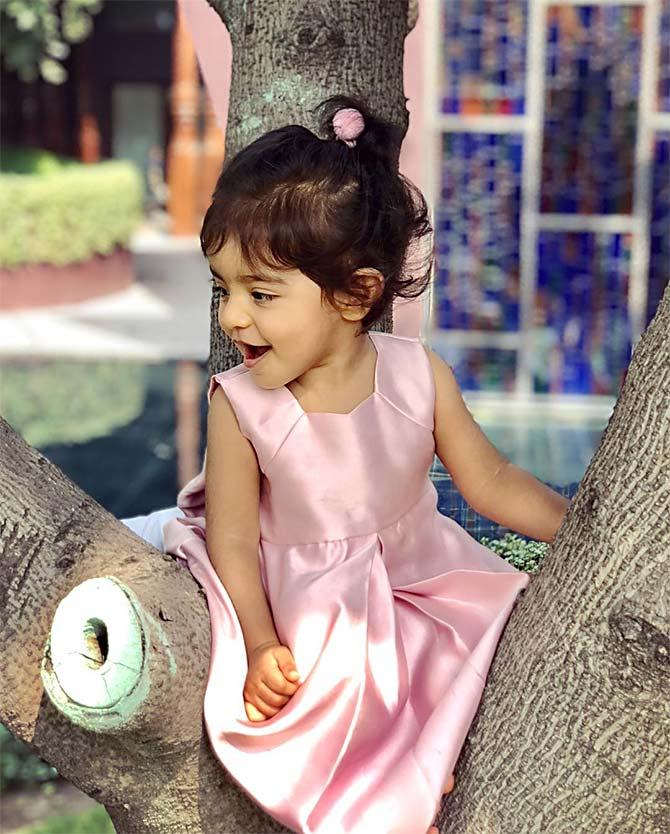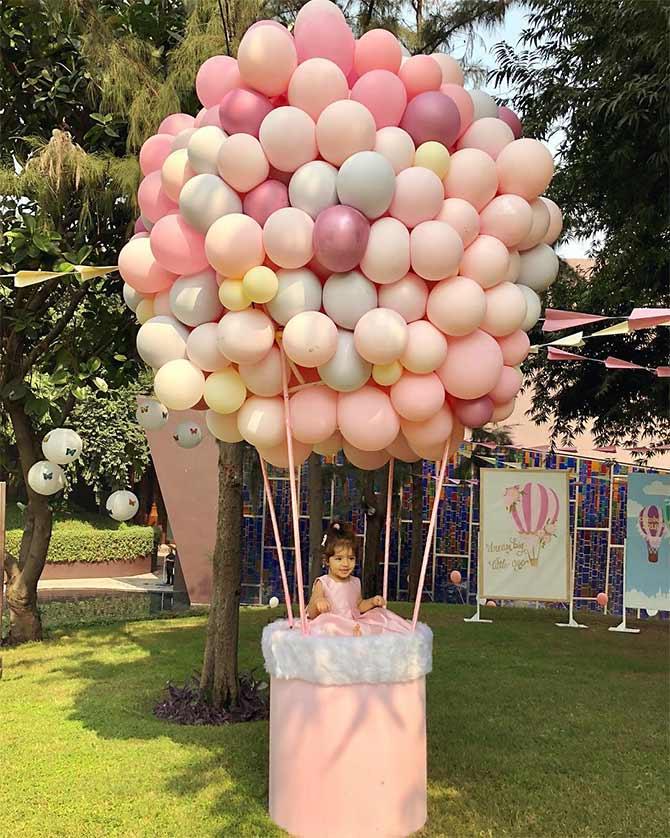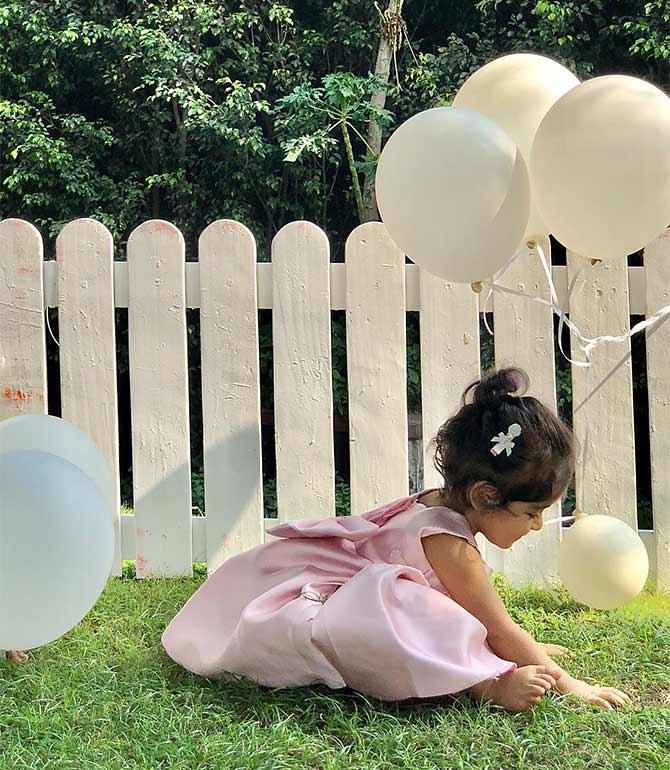 Posting some Instapix, Arin wrote: 'Happy 1st birthday ARIN! #arinturnsone'.
Asin and Rahul had a grand wedding in January 2016 after Akshay Kumar played cupid.