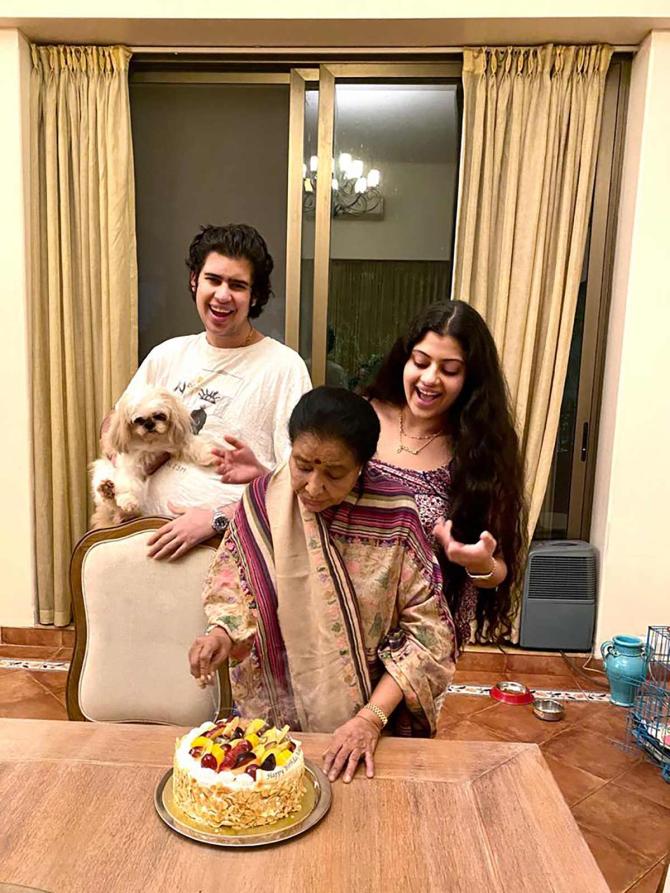 Asha Bhosle, who brought in her birthday on September 8 in Lonavala, a hill station near Mumbai, remains as busy as ever with recordings and her grandchildren.
Now, she has another surprise in store: Her autobiography.
Not one to mince words, Ashatai is expected to drop a few hot potatoes, which may embarrass her illustrious Mangeshkar family.
Her older sister Lata Mangeshkar, meanwhile, has no plans of writing her story.
"First of all, there is nothing in my life that would be of interest to anyone. Sure, I went through my period of struggle and hardships but who doesn't go through them? Life would not have any meaning without a struggle," Lataji tells Subhash K Jha.
Surely, Lataji's fans need to feel motivated by her story?
Lataji disagrees: "No two human beings are the same. Everyone's struggle is different. Having said this, my life is an open book and those who want to derive any motivation from it are free to pluck what they like."
Interestingly, Amitabh Bachchan is also opposed to the idea of an autobiography because he says it would mean either hurting people or lying.
"I am completely with him on this," Lataji says. "My life is not about me alone. There are so many people, who are a part of my journey. I have to seek each one's permission. So, no thank you."