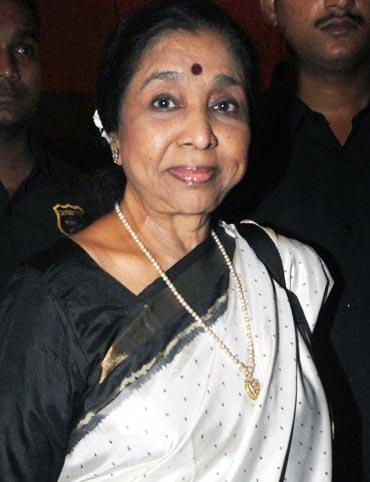 Asha Bhosle has been deeply affected by the death of her son, Hemant, on September 28.
"She has become very quiet after the tragedy, and hardly speaks," says a family member.
"The shock of losing her son so soon after she lost her daughter has made her withdraw completely into a shell. She answers only in monosyllables, and keeps her head bowed."
Bhosle's family is worried about the toll the tragedy has taken on her frail health.
"Her daughter Varsha's death anniversary and her son Hemant's terahva (the 13th day rituals after death) fell on the same day. It was a burden no mother should be made to bear," the family member adds.
Worried for her, family members have decided to rally around the grieving singer, providing her with all the emotional comfort they can.
"But finally, she will have to deal with this tragedy by herself," says a family member.