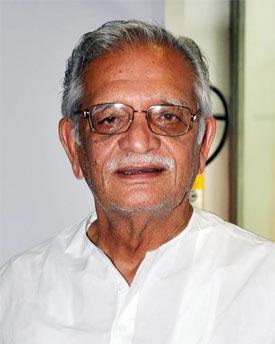 Ever since she first worked with him on the song Ghar jayegi tar jayegi for the film Khushboo, Asha Bhosle has shared a very special rapport with noted lyricist Gulzar.
Overjoyed with the news of her Gulzarbhai's selection for the Dadasaheb Phalke award this year, the legendary playback singer revisits her early memories of working with the veteran.
Our team -- Pancham (the late music director R D Burman), Gulzarbhai and I -- was unbeatable.

Together we created some great songs. Don't ask me to name my favourites. I love every song that I did with Pancham and Gulzarbhai.
If it wasn't for me, I wonder if these two creative giants would have ever found each other.

I instinctively felt Pancham and Gulzarbhai were meant to make music together.

Long before they created the song -- Sili hawa choo gayee in Libaas -- for Lata Didi (Mageshkar), I could hear that tune coming from Pancham and see Gulzarbhai finding the right words for that beautiful composition.
I love to cook and both Pancham and Gulzarbhai loved to eat. Gulzarbhai loves my karela ghosht and my Bengali kheer.
But amidst all that camaraderie, there used to be arguments as well.

While they never really had serious disputes between them, they'd squabble with me a lot. But it would always be resolved in the end because I had the deadly combination of khaana (food) and gaana (song) on my side.
I remember how both of them arrived for an interview together looking serious and worried.

I rushed to the venue and started talking incessantly. Gulzarsaab laughed and said, 'Asha hansi lekar aati hai jahaan bhi jaati hai.'

I met Gulzarbhai for the first time when I recorded a song for composer Vasant Desai.

He was present at the recording and was so quiet and unobtrusive. That hasn't changed even today.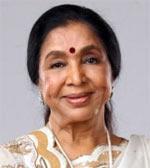 Gulzarbhai likes to make his presence felt quietly.

I feel happy to see just how far he has come in life.

The Dadasaheb Phalke award is honouring a very deserving person this year.

Gulzarbhai is a very special artist.