Anil Kapoor joins in, and makes a bigger splash!
Mubarakan has been making the right noises since its announcement as chacha Anil Kapoor and bhatija Arjun Kapoor will come together for the first time on silver screen.
The trailer launch in Mumbai was a lot of fun, as the cast indulged in dance and drama!
A look at the pictures: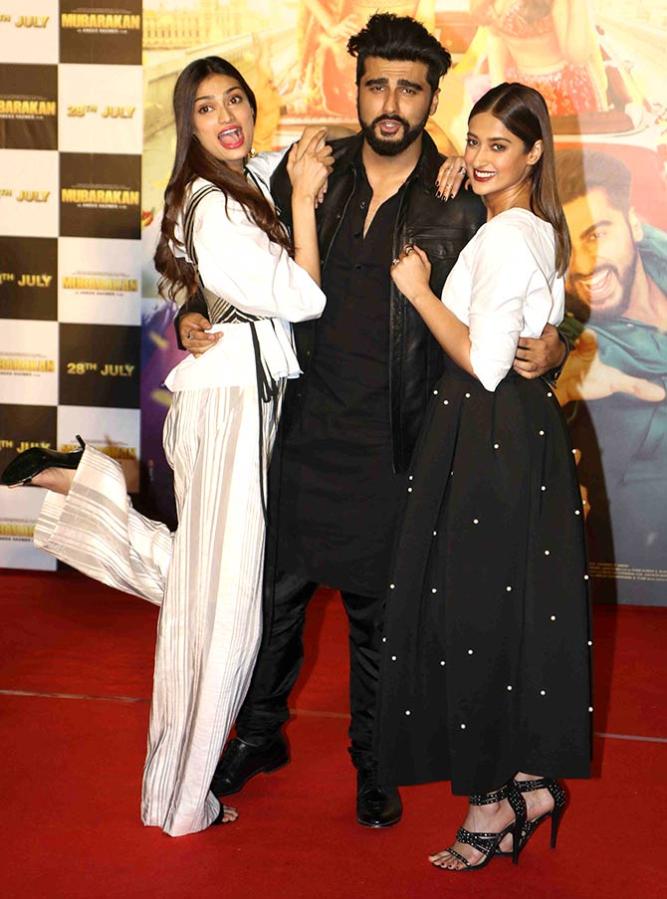 Arjun Kapoor enjoys the company of his heroines, Ileana D'Cruz and Athiya Shetty.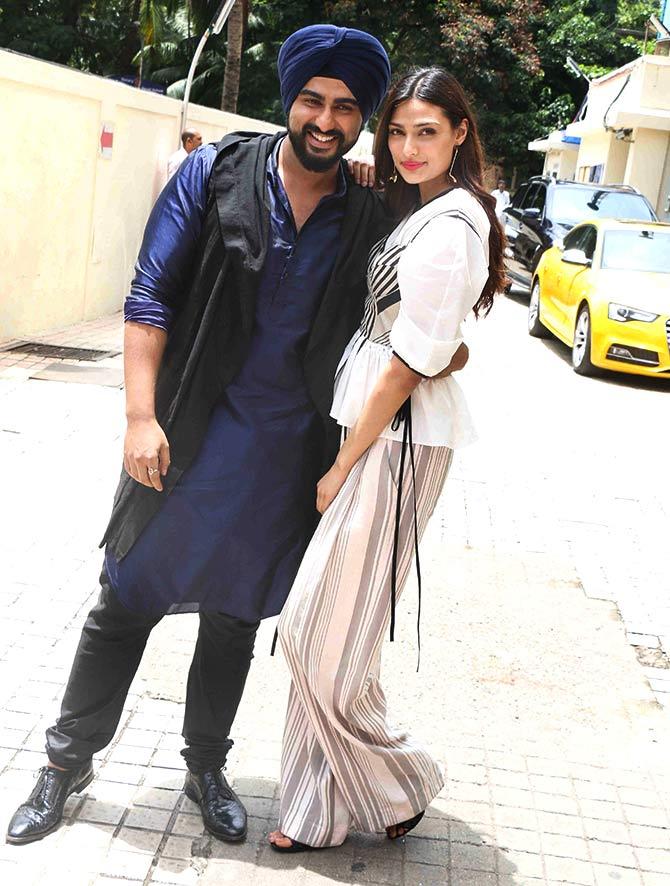 Arjun will play a double role for the second time after 2013's Aurangzeb.
The Half Girlfriend actor plays Charan Singh and Karan Singh in the new film, and spoke about the complexity of playing a double role.
"It is difficult to double role in this genre. I was apprehensive and nervous to get the performance right. I have spent more time talking to myself. If you watch the making you would think I am mad. It was complex and complicated," Arjun says.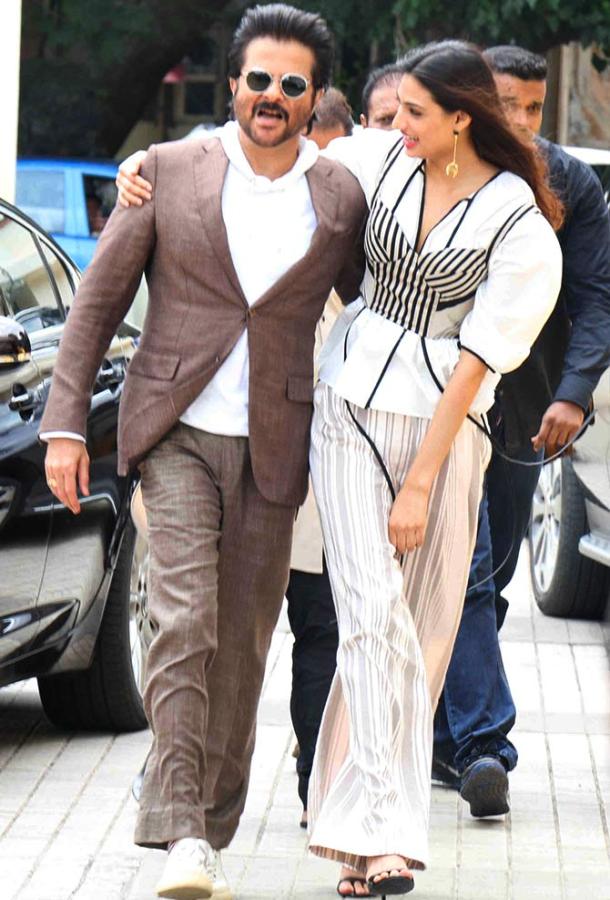 Anil Kapoor said that working with nephew Arjun has been an emotional experience for him.

"It has been an emotional and a wonderful experience. I want Mubarakan to be Arjun's best film," Anil says.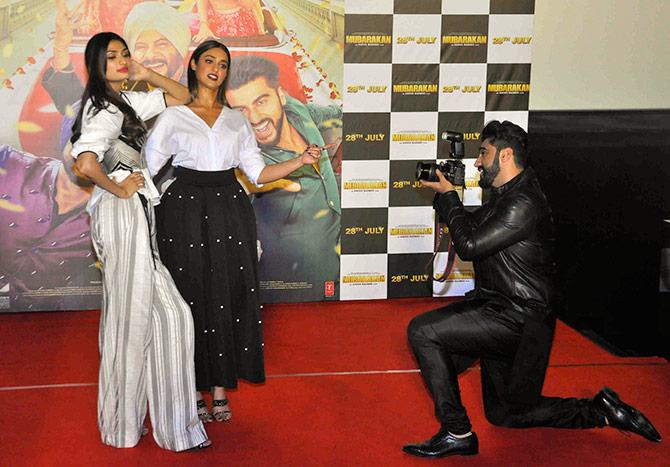 Arjun captures the gorgeous ladies on camera.


And then he goofs around.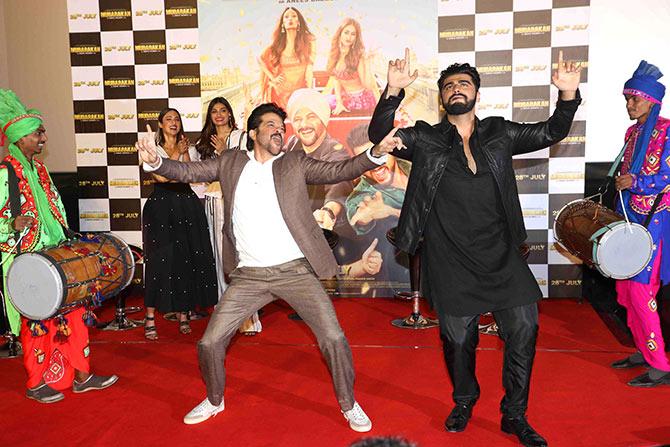 Anil and Arjun share amazing chemistry, as they dance at th event.
The girls cheer on the sidelines.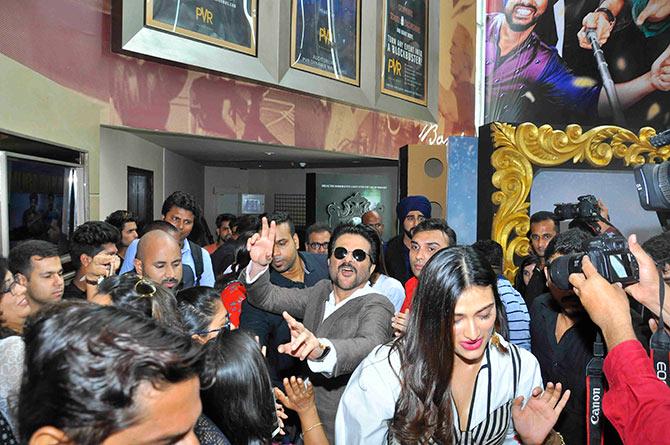 The media still can't get enough of Anil Kapoor.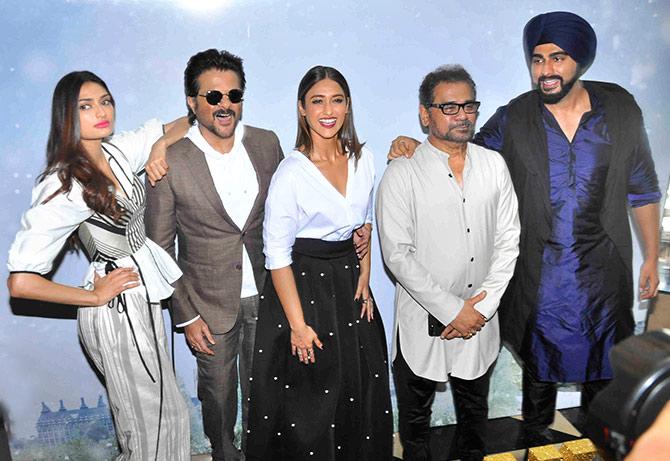 Mubarakan directed by Anees Bazmee, in the picture.
It will release on July 28.
With inputs from PTI