The next 12 months will see many world cinema heavyweights unveiling exciting new films.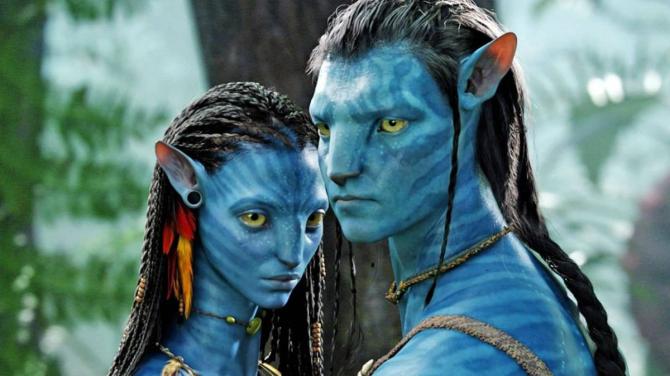 In 2021, ending a year-and-a-half of pandemic-induced delays and disruptions, Hollywood delivered a stream of tentpoles of wildly varying mettle.
Bollywood, too, foisted many a trashy star-driven vehicle upon us, while Mumbai's off-mainstream directors (Neeraj Ghaywan, Dibakar Banerjee, Shoojit Sircar) did their best to brighten things up.
Will 2022 be any different? Probably not.
But like the year gone by, which saw a full complement of remakes, reboots and sequels amid mounting multiverse mayhem, while it also yielded The Power of the Dog, Dune and The French Dispatch, the next 12 months will see many world cinema heavyweights unveiling exciting new films.
Bollywood has a long list of big-banner productions lined up for release (Laal Singh Chaddha, Brahmastra, Bachchan Pandey, Gangubai Kathiawadi, Prithviraj, Yodha, Maidaan, Shamshera, et all) but the works that promise to break the mould are Anurag Kashyap's Dobaara (with Taapsee Pannu), Anubhav Sinha's Anek (with Ayushmann Khurrana) and Amar Kaushik's Bhediya (with Varun Dhawan).
Expect another spate of numbered movies -- Avatar 2 (yes, James Cameron's follow-up to the 2013 sci-fic epic is ready), Legally Blonde 3, John Wick: Chapter 4, Sonic the Hedgehog 2, Hocus Pocus 2, Mission: Impossible 7.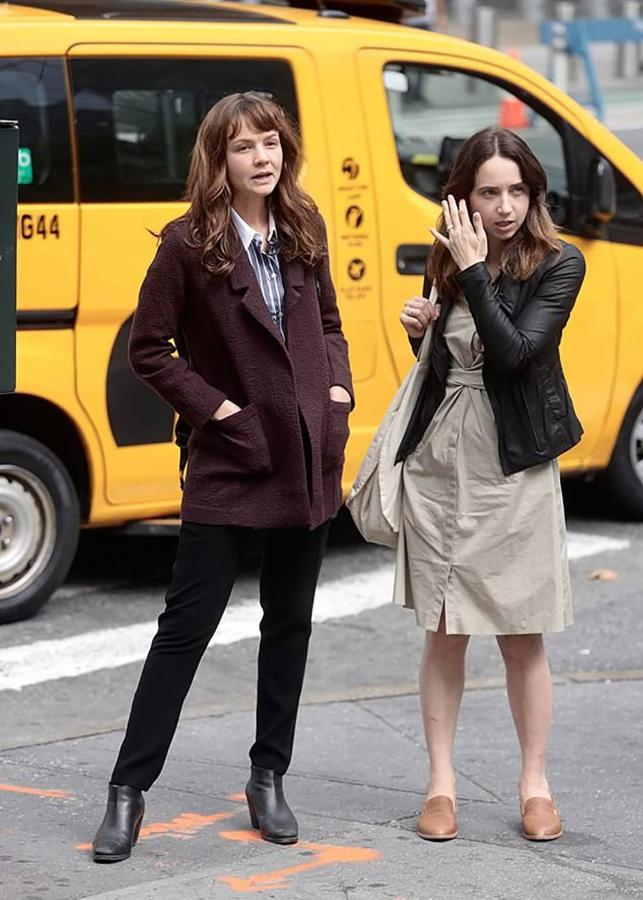 But also coming up are new films from the likes of Steven Spielberg, Martin Scorsese, Claire Denis, David Cronenberg, Sarah Polley, Damien Chazelle, Noah Baumbach, Jordan Peele, Baz Luhrmann, Luca Guadagnino, Robert Eggers and Maria Schrader, the German actress who wrote and directed 2021's I'm Your Man and the 2020 Netflix mini-series Unorthodox.
Schrader, whose acting credits include films by Doris Dorrie, Margarethe von Trotta and Agnieszka Holland, is in the process of completing She Said, scheduled for release in November 2022.
The drama is based on a book by two New York Times journalists, Jodi Kantor and Megan Twohey, who blew the lid off film producer Harvey Weinstein's history of sexual misconduct. She Said stars Carey Mulligan and Zoe Kazan as the two scribes.
Spielberg's West Side Story, released a few weeks ago, may not have set the Hudson on fire, but the seasoned director is going full steam ahead with The Fabelmans. Co-scripted with West Side Story screenwriter Tony Kushner, the film tells a semi-autobiographical story of a boy growing up in Arizona.
Scorsese will reunite with his regular collaborators, Robert De Niro and Leonardo DiCaprio, for Killers of the Flower Moon. The film is a crime drama about a series of murders in the 1920s and a J Edgar Hoover-led investigation that paved the way for the founding of the FBI.
Also set in the 1920s but in a completely different domain is Damien Chazelle's next film Babylon, scheduled for a Christmas Day release. It is a period drama that plays out at the point in Hollywood history when silent films were giving way to sound. Babylon is top-lined by Brad Pitt and Margot Robbie.
Australian director Baz Luhrmann will be back in cinemas across the world after a long absence with Elvis, a musical about the life of the King of Rock and Roll. Luhrmann's last film, The Great Gatsby, was released way back in 2013.
Another musical biopic, I Wanna Dance with Somebody, a Kasi Lemmons-directed account of the life and times of pop vocalist Whitney Houston, is scheduled for an end-of-the-year release. British actress Naomi Ackie plays the lead.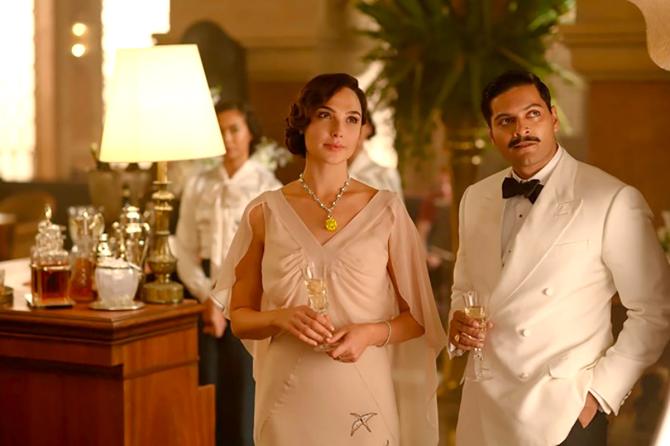 Early in 2022, Belfast, Kenneth Branagh's critically acclaimed semi-autographical film that chronicles his upbringing in Northern Ireland amid the political conflicts of the 1960s, is expected to make its way to the screens.
Death on the Nile, directed by and starring Branagh in his second Agatha Christie adaptation, will follow. The cast includes Gal Gadot, Anne Bening, Russell Brand and Ali Fazal.
Also lined up for release in 2022 are Noah Baumbach's Netflix film White Noise, starring Adam Driver and Greta Gerwig as a couple dealing with a cataclysmic event, and Robert Eggers' third film, The Northman, set in a 10th century Icelandic village from where a Viking prince ventures forth to avenge the killing of his father. The latter stars Alexander Skarsgard, Nicole Kidman, Anya Taylor-Joy, Bjork, Ethan Hawke and Willem Dafoe.
Jordan Peele, director of Get Out and Us, will be out there in 2022 with Nope, which is expected to be another of his individualistic variations on the horror genre. Plot details are still under wraps. All we know is that the film has Daniel Kaluuya and Keke Palmer in stellar roles. Nope is scheduled for release in July.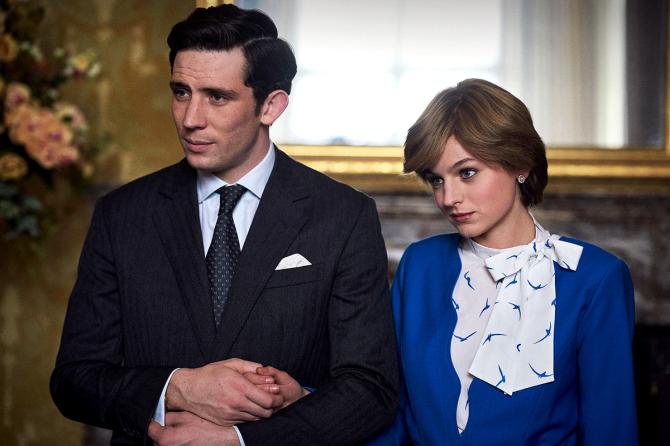 Luca Guadagnino teams up with Call Me By Your Name star Timothee Chalamet once more for Bones & All.
French director Claire Denis's The Stars at Noon, filmed in Panama standing in for 1980s Nicaragua, stars Margaret Qualley as a strong-willed American journalist who strikes up a romance with a mysterious English businessman and is drawn into a web of lies and conspiracies that endangers their lives.
David Cronenberg reworks his 1970 horror film Crimes of the Future, a look at the near future in which mankind is learning to adjust with a synthetic world. Viggo Mortensen (of Croneberg's A History of Violence, Eastern Promises and A Dangerous Method), Lea Seydoux and Kristen Stewart star.
While new seasons of The Crown, Peaky Blinders, Stranger Things, Ozark and Bridgerton are due this year, watch out for House of the Dragon Season 1, especially if you are a Game of Thrones fan. The prequel, which has Clare Kilner and Geeta V Patel among its directors, is set two centuries before the events depicted in Game of Thrones.
Also do not forget to bookmark The Lord of the Rings, a series produced by Amazon Studios and scheduled for release on Prime in September.