'Talk to yourself.'
'Talk to your nearest ones.'
'The ones who love you are always free for you.'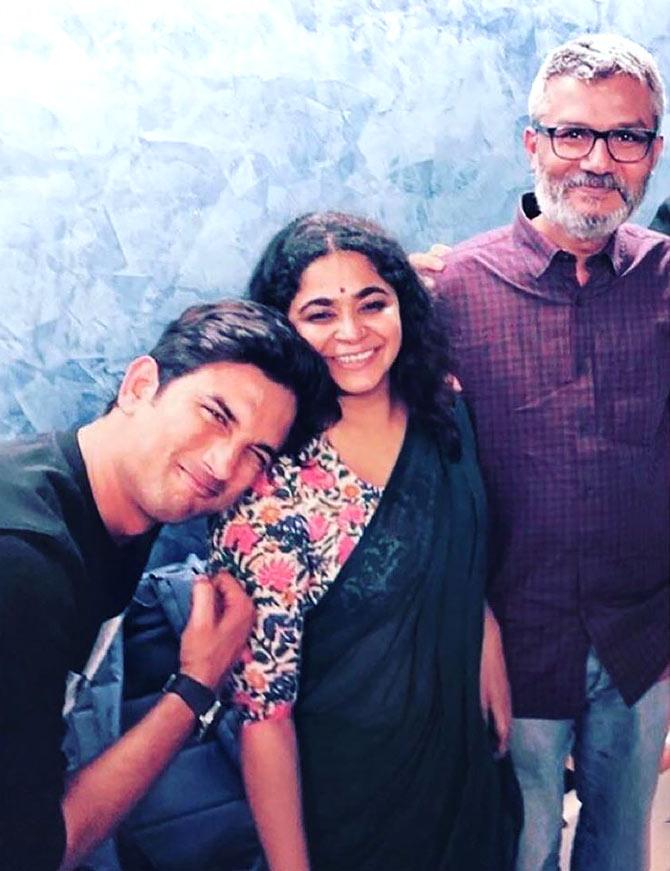 Like everyone else, film director Ashwiny Iyer Tiwari cannot get over Sushant Singh Rajput's shocking death.
Ashwiny and the actor shared a bond when he starred in her director husband Nitesh Tiwari's film Chhichhore.
A Rs 100 Crore Club film, Chhichhore was Sushant's last release in movie theatres.
Ashwiny tried to make sense of Sushant's sudden passing with her post:
What is this life we speak about?
Of how many likes and provoked happiness.
What did you wear?
Which selfie you took.
How did you look?
How did the face app help?
For the outside world you look happy.
Are you happy inside?
What is this life we speak about?
We care on judgements.
We show how settled we are. We want more. And more is not enough.
I am happier than you.
I am more accomplished than you.
Wait, let's take a picture and put it online. Think what caption to put.
What is this life we speak about?
Of covering your wrinkles and posing unlike you..
Of whose life is better than yours.
Of comparisons that the texture of timing and luck favours some.
See how that person made it. While I am still here.
When you look at yourself, all that you see is you.
A beautiful you that smiles like the sunshine and always walks with a hope that today is going to be better.
Tomorrow will be great. I am what I am does not matter who you are and what you want to achieve.
Our paths. Our thoughts all different. You may want to run faster, but I am slow.
I don't need to show up every-time with a smile and please anybody.
I don't need to paint to impress.
I don't need to put an act on a stage of hawk eyed people who will still find something wrong in spite of a just perfect outside. Cause they are the ones who fail to see the inside.
They fail to peel your other side and just let you be.
They will know you by your name, be in your circle at your best and disconnect when the timing does not suit them.
Earth is not perfect, but trees shed leaves and grow again and so are humans.
Let them breathe like they do, sometimes slow, sometimes fast.
Talk to yourself.
Talk to your nearest ones.
The ones who love you are always free for you.
When I will message back is not an option and busyness is a deleted word.
Hug the ones who will be on your side in all phases of a moon.
I will never be you. You will never be me.
The rat race is not ours, but a perception of validation by the unknown.
Life is you & just like a realistic life be simple, be your trust cause no one will judge you for speaking your mind when clouds turn grey it will also turn white for the sun to rise again.