Aravind Adiga's The White Tiger, the Man Booker Prize-winning novel about class tensions in India has been optioned for a film adaptation by a distinguished Hollywood producer. The paperback edition of the book continues to be among the top 15 books in The New York Times bestseller list; last week it was number 13. And soon Adiga will have his new book published by Simon & Schuster who also was behind his first book.
Called Between the Assassinations, a novel in stories, it deals with the themes that worry Adiga -- social inequities, challenges from fundamentalists and threats to freedom of expression and Indian democracy.
His first book, which tells the story of Balram Halwai, a brilliant and devious rickshaw driver who struggles to escape his lower caste fate by taking a driving job for a wealthy boss, and winds up committing murder, is expected to stay on the bestseller list for a long time.
It is quite possible that Between the Assassinations too will be on the bestseller list along with The White Tiger a few weeks from now.
With Adiga in the news again, The New York Times invited readers to email him questions on anything that interested them about India and the Diaspora. Some readers asked him about poverty and democracy in India. One American man married to an Indian said Indian community does not welcome them.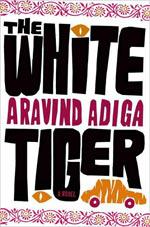 "Indians who migrate to America become more conservative, insular, and nostalgic than they would be here [in India]," Adiga mused. "They didn't speak to me much when I was in America, either, if that's any consolation. I never got invited anywhere for dinner in the Indian community; they didn't want their daughters marrying a punk like me, either. Just ignore them and visit India; you'll never feel isolated again."
Speaking from his Mumbai home, he said in an interview:
It will not be easy to adapt The White Tiger for the screen. Now a Hollywood firm has optioned it.
It has just been optioned and I hope a film will come out of it. But I have to remember that many books are optioned and are never made into films. The story of Indian novels being optioned and not made into films is long.
The producers of the project have said, While Slumdog Millionaire paints a romantic portrait of the rising India, in which anyone can be a millionaire, The White Tiger suggests that to succeed, murder may be the only option.
Even before Slumdog... was made, I had said that my novel is multi-layered and while it is surely material for a film, it needed a serious filmmaker to do justice to it.
What are your thoughts on the producer who may make a film out of it.
It is a new company (Smuggler Films) but the producer John Hart recently made (the multiple Oscar-nominated) Revolutionary Road, based on a well-known novel (by Richard Yates) and that is a reassuring factor.
Some may wonder The White Tiger would have been optioned had it not been for Slumdog Millionaire.
I feel Slumdog... was a simple story with an upbeat feel, especially in the climax. There is humour in my book but it is not a happy book in conventional terms.
What do you expect to come out of the film?
If nothing else, I would like to see many Indian technicians and artists will get an opportunity to be in an international production. That was one of the things that made me really glad about Slumdog. I am not talking just about A R Rahman but many others, including the art directors...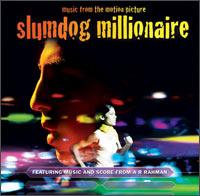 In a month your second book Between the Assassinations will be released. I picked up the book when I was in India recently.
The edition you will find in America, the United Kingdom and in other places is very different from the Indian edition. It is bigger, and it includes the stories excluded from the Indian edition. One of these stories ran recently in The New Yorker.
Why is the new edition different?
It is a fuller book and has undergone a lot of changes and revisions. Remember, I wrote this book before I wrote The White Tiger. The book (Between the Assassinations) in India had a difficult history. I did not like what they (the publisher) did to the book. And that is why I did not talk about it in India or give interviews to discuss it.
What happened?
It was not edited properly and, as I said before, some of the good stories in it were not included.
You learned something from the Indian experience.
I found out long before The White Tiger was published that Indian writers [in India] don't get the respect Indian writers in America get. That is why I looked around for an agent in America for The White Tiger and had the book sold abroad first.
Despite what happened to you in India, there must be a few positive things that came from its publication.
Yes, it showed a different side to my writing. It is not in the voice of one character as it happened with The White Tiger; some readers thought Balram Halwai was speaking for me. No one will suspect such a thing with this book. It has multiple voices.
You have also created an imaginary town in the new book.
It was inspired by the Mangalore I knew 10 years ago. In a way this imaginary town was inspired by R K Narayan's imaginary town of Malgudi. But Narayan's books had no significant number of Muslims or other minority characters, though it is difficult to imagine an Indian town or city without Muslims and Christians.
What is the big difference between your book and a Malgudi novel?
I create characters that represent a cross section of a society. Not only different religions but also people who come from different backgrounds, including domestic workers.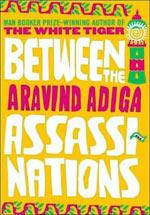 But the Mangalore one sees now...
[Sighs]. There was a time when we who grew up loving Mangalore used to say that someday our city will get real recognition and it will be known for its own achievements, and not mistaken for Bangalore. Now, Mangalore is widely known but for the wrong reasons, such as the attacks on minority communities.
The White Tiger has entered its 26th week on The New York Times' bestseller list.
It is also doing very well in the United Kingdom and Australia. But I am pleasantly surprised that it is doing so well in America in the paperback edition. Not all Booker Prize winners do well in America. The book also received very good reviews from major publications in America.
What are some things very close to you that you have included in The White Tiger?
I wanted to shake the complacency that too many Indians have -- that we are becoming an economic giant and that we are a democracy, unlike China. We take the corruption for granted.
Many readers have questioned your thoughts, and complained that you are not paying attention to the good things happening in India.
I cannot ignore the good things, but I assert that corruption and misgovernance can thrive within a democracy, and do tremendous harm to the people.
Were you worried about the criticism?
The book came from my heart. I also notice that while some people might dislike my book in a literary sense, others, especially Indians living in America and who are beholden to rightwing religious ideology, are upset with it. But the book has received far better reception in India and has sold over 150,000 copies, which is not a small thing for a book of this nature.
What else worried you about India?
I am concerned with the election results. I hope we won't have a rightwing religious party leading the country. I am worried over the attack on the press and the attack on civil liberties and a way of life that the fundamentalists can't stand.
I have also said for over a decade the freedom of expression has come under attack from Hindu extremists, Islamic fundamentalists and ultra-nationalists. I also believe that the young generation of Indians can make a difference and I do believe they are making a difference.
What are your thoughts on your writing future?
I am only 34 and I want to write a variety of books. I don't think I will run short of ideas but I know I can also stumble.
But surely you have also had good fortune with the big success of The White Tiger.
Yet I am afraid the long shadows of that book will be with me the rest of my life. I hope that people will accept the different kind of novels I will be writing.