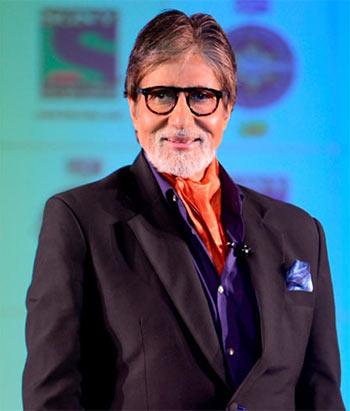 'Dr Kalam should be alive within all of us,' I Am Kalam director Nila Madhab Panda tells Subhash K Jha.
Director Nila Madhab Panda, who made the National Award-winning film I Am Kalam, that saluted Dr A P J Abdul Kalam, now plans to direct a biopic on the late President who passed into the ages July 27.
"Now that Dr Kalam is no more, it's very important that his message is carried forward," Panda says. "I will start work on my film very soon. Dr Kalam should be alive within all of us."
Panda intends to conduct rigorous research on Dr Kalam's life.
"I need on board a scholar who has devoted his life to researching Dr Kalam," he adds.
The big question is: Who will play Dr Kalam?
"It has to be Mr (Amitabh) Bachchan," says Panda. "Only he has the fan following, clout and gravitas to play a visionary like Dr Kalam."
Do you think Amitabh Bachchan should play Dr Kalam? Which actor would YOU choose? Post your thoughts in the message board below!