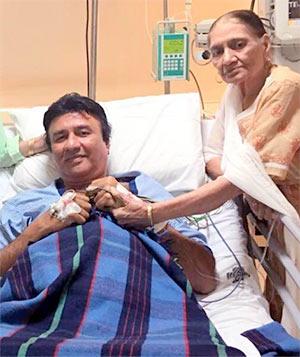 Noted music director Anu Malik has been hospitalised after he suffered from pancreatitis, a family member said.
"He had acute pain in the abdomen on Tuesday morning and was admitted to Lilavati Hospital at night."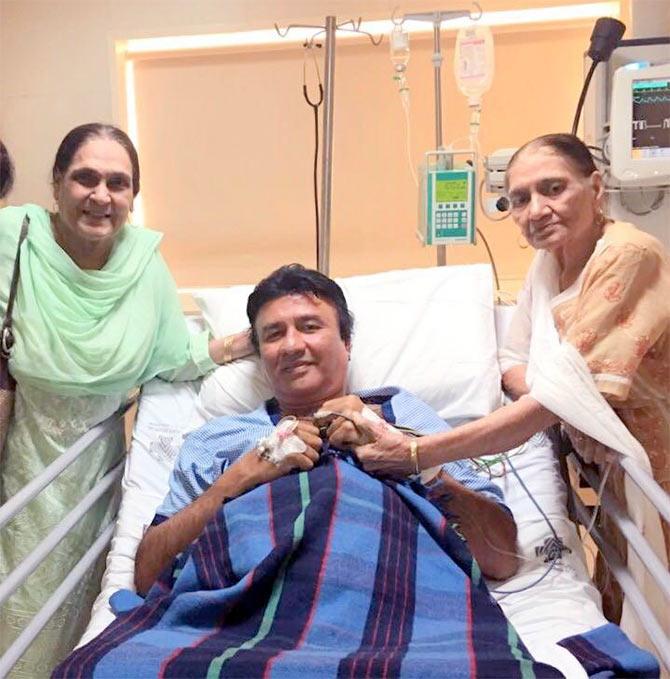 IMAGE: Anju Anu Malik/Facebook
He underwent surgery for pancreatitis on Friday," Malik's daughter, Anmol, told PTI.
The 55-year-old music director-singer is likely to be discharged on June 2.
Anmol said his father and their family were overwhelmed as a host of celebrities, including Asha Bhosle, came to visit him.
Malik's wife, Anju, posted a picture of the 55-year-old singer alongside his mother and sister on her Facebook page and wrote, 'My husband's pillars of strength. Love you Mummy and Choti Mummy.'
Malik, who made his debut as a composer in 1977, has composed music for over 350 films.
Some of his popular songs include Yeh kaali kaali aankhen, Oonchi hai building, East or West India is the best, Garam chaye ki pyali, Gori gori.