It's been two weeks since Rishi Kapoor passed into the ages, and his friends are still trying to get over it.
Anil Kapoor took to Instagram to share some memories.
His daughter Sonam had made her debut with Rishi's son Ranbir in Sanjay Leela Bhansali's Saawariya, and he relives that moment from 2007.
Anil and Rishi are accompanied by their wives Sunita and Neetu.
'Remembering James.... Sharing the launch of Sonam and Ranbir's careers with Neetu and Rishi is one of the happiest memories of my life...'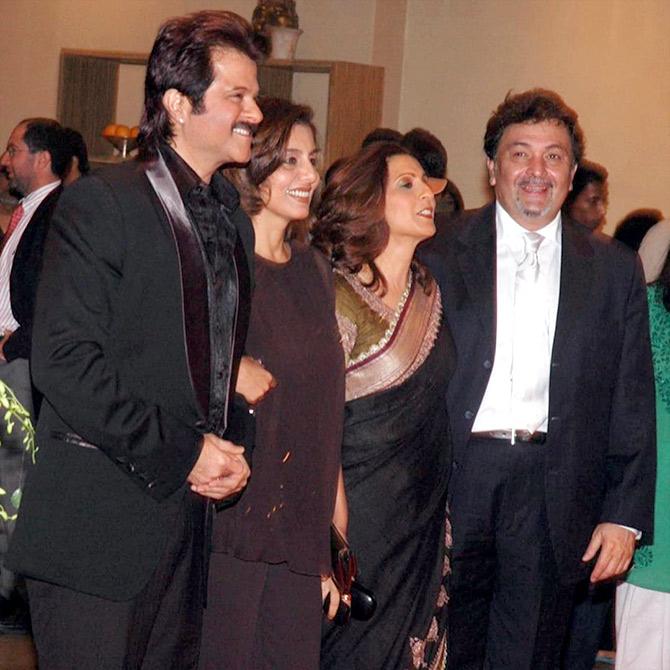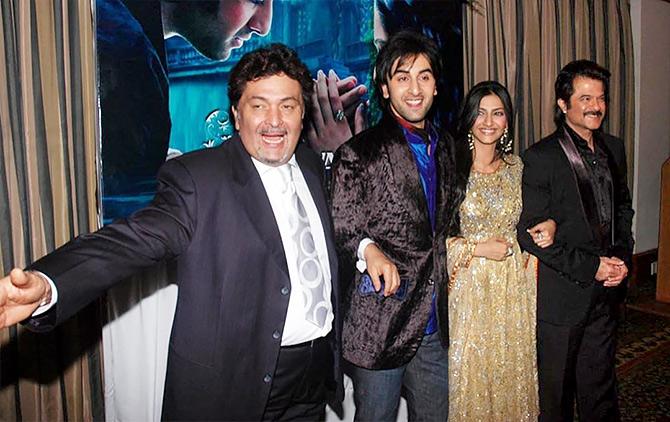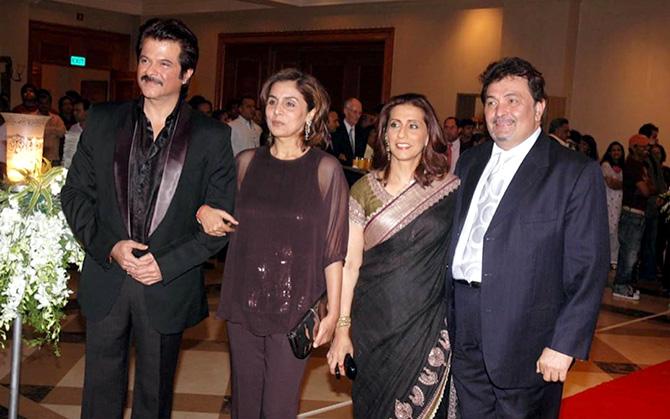 Photographs: Kind courtesy Anil Kapoor/Instagram