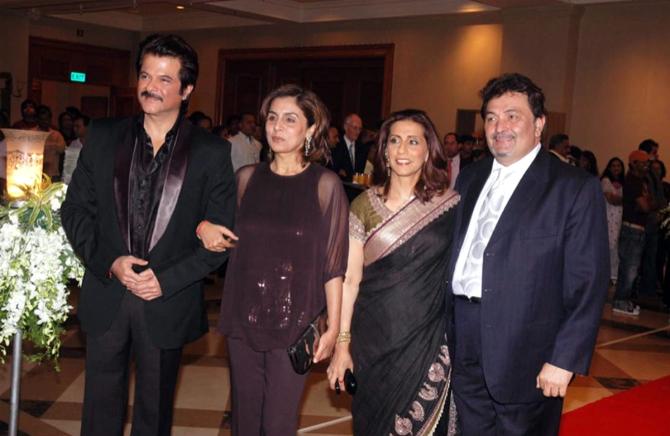 Good Newws Director Raj Mehta has moved on to his next project.
This time, he heads to Chandigarh to shoot yet another comedy, Jug Jug Jiyo.
While Varun Dhawan and Kiara Advani play the film's younger couple, it's the older couple that's more interesting.
Raj brings together Neetu Singh and Anil Kapoor who have never worked together.
A source close to Jug Jug Jiyo Producer Karan Johar tells Subhash K Jha, "Although Anil is around the same age as Neetuji*, they have never come together because Neetuji started her career before Anil, and with Rishi Kapoor. She was seen to belong to the generation of actors before Anil."
Sources say Neetu, who was last seen with her late husband Rishi Kapoor and their son Ranbir in Besharam in 2017, was not keen on returning to acting so soon after the bereavement. It was Karan Johar who coaxed her into pitching in for a fun film.
Mrs Kapoor is said to have some enjoyable and light-hearted scenes with Anil Kapoor in Jug Jug Jiyo. We can't wait to see them together.
*Anil, born December 24, 1956, is 18 months older than Neetu, born July 8, 1958.