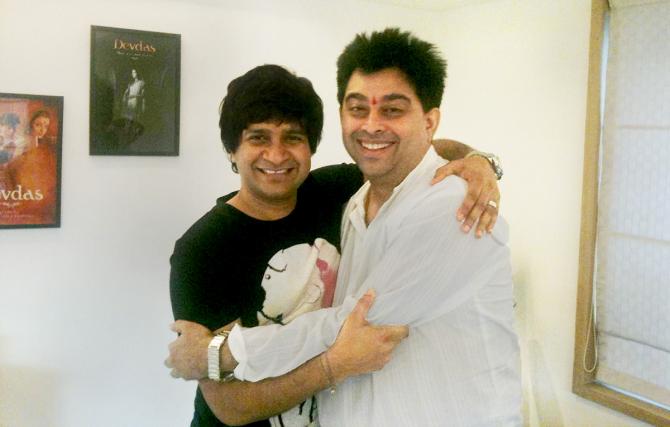 "An artiste and a friend like KK is impossible to find. He has been gone for a year, but I have not felt that he is not with me for even a minute. His songs play in my head and on my headphone constantly," says composer Jeet Gannguly, one of KK's closest friends, and one who stayed by his side in his final hours.
"His pictures are everywhere in our home and on the net. You open your phone, and KK is everywhere. In death, he lives in the public mind, much more than he did in life. My personal moments with him captured in photographs take me back to the wonderful times we shared together," continues Jeet, as Subhash K Jha listens in.
Jeet sometimes forgets he can't record any more songs with KK.
"It feels like he is still here. I am like, 'Parson toh hai usska recording. Let me just call him.' I feel KK will come. He will come to the studio, hug me and say, 'Bataa, kya gaana hai? Let's do it.' It doesn't feel like he has been gone for a year."
KK sang only one Bengali song during his lifetime, Akasher Nile (for the film Faande Poriya Boga Kaande Re), and it was composed by Jeet.
Jeet feels KK will live forever.
"An artiste like KK never dies. His work will live forever. As long as music is alive, he will live through his songs. If art lives, KK will live. Let his songs play. I feel he is with me."