'Hopefully, I will become more evolved as a performer in the future.'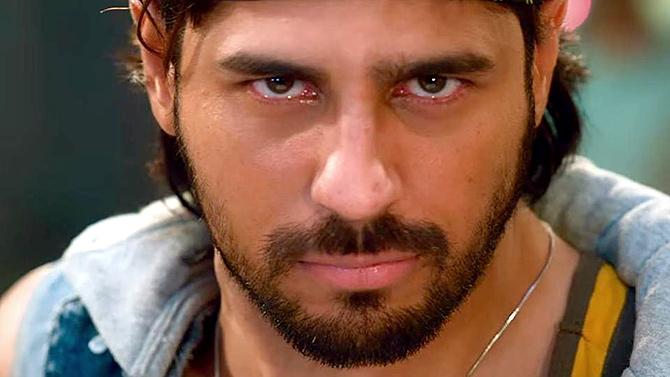 Sidharth Malhotra is back with a bang, and as he says it, "It's double the dhamaka, double the action and double the intensity!"
Sid will be seen in Milap Zaveri's intense love story Marjaavaan, co-starring Tara Sutaria, Rakul Preet Singh and Riteish Deshmukh.
Even though he hasn't had a good run at the box office lately, Sid keeps making news, thanks to his link-ups with his co-stars.
When Rediff.com Contributor Divya Solgama questions him about this, Sidharth quips, "I am a method actor so whenever I do a romantic role with someone, people believe it strongly."
You're back with Marjaavaan.
Yes! I am back with a bang -- double the dhamaka, double the action and double the intensity!
I enjoy action.
I met Milap a year ago before Satyameva Jayate released and showed my interest in doing an intense love story.
He offered this film to me, which has action as well as a new villain.
I got excited and thought it has enough material to make an entertaining film.
Though it is an intense love story, it's in the 1970s-1980s style.
That larger-than-life kind of aura that used to be there before isn't there anymore.
We tried to create it in our own way with this intense love story.
We are happy with the kind of response we are getting.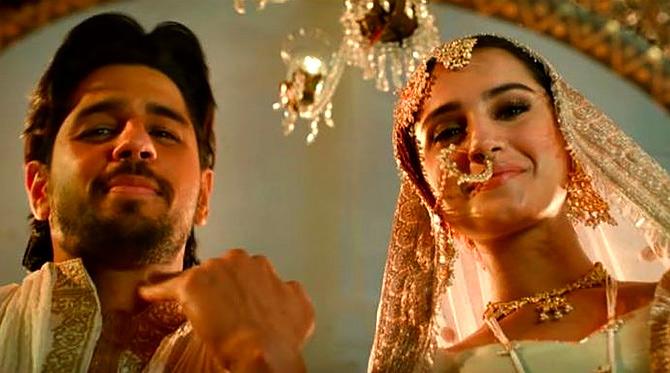 Did you watch any movies from the '70s-'80s as a reference point?
I did not take any reference points, but I have watched films like Muqaddar Ka Sikandar, Hum, Ghatak...
Milap Zaveri was my reference because he is like a box full of such films!
I tried to be original in Marjaavaan and create my own style.
Even in this loud film, I personally feel less is more, and tried to give my own twist and style.
I used to ask Milap all the time to alter his dialogues to mine because I wanted them to fit in my comfort zone, with respect to delivery approach and public acceptance.
He used to get stressed listening to my demands!
But you have to realise that you have to eventually give up sometime because it's a team effort.
An actor cannot do his own thing all the time.
You are pairing up with Riteish Deshmukh after Ek Villain. How different was your bond this time?
Riteish experimented with a negative character for the first time in Ek Villain, while it was my third film.
We were playing characters slightly out of our comfort zone.
Before Ek Villain, I had not played an aggressive character.
In Marjaavaan, we are more black and white.
Very few stars get an opportunity to transform physically for their character. I am excited for people to see Ritesh's avatar.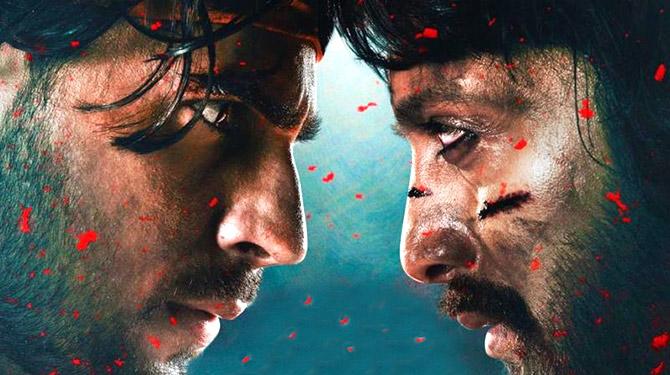 You have had hits, but some of your films like A Gentleman and Aiyaary did not do well.
As a creative person, you want your film to be accepted and liked among audiences as well as make good money at the box office.
But you learn from a film that doesn't.
For me, as an outsider, I have learnt more with films that did not do well.
When films like Aiyaary are shown on television, people appreciate them.
Yes, I have got a lot of feedback about that.
Aiyaary Director Neeraj Pandey is known for making terrific films in the past.
But everything is not in our control.
For instance, our film's release date was pushed back.
We were planning to release in January 2018, but films like Padmaavat and Padman came in.
So at times, a film does not do well because of such factors too.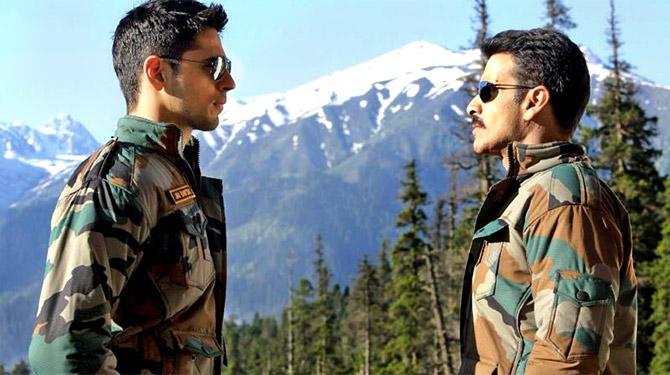 Your last film Jabariya Jodi did not do well. Did you introspect about what went wrong?
The producers and distributors decided to shift its release date, which was not wise.
We trust they would know better, but unfortunately, it didn't work.
We got only six days of free release days because right after, the August 15 releases came up -- Mission Mangal and Batla House.
Also, something must have been lacking in the film creatively.
But first, I feel it should have got the correct backing of producers and distributors.
I don't want to dwell on that for too long.
One must keep working.
What challenges you as an actor?
Every film is challenging for me.
I have tried my best to change my vibe in every film, be it looks or character sketch.
Reinventing yourself is quite challenging.
After Marjaavaan, I will be seen in a biopic called Shershaah in which I have a completely different look.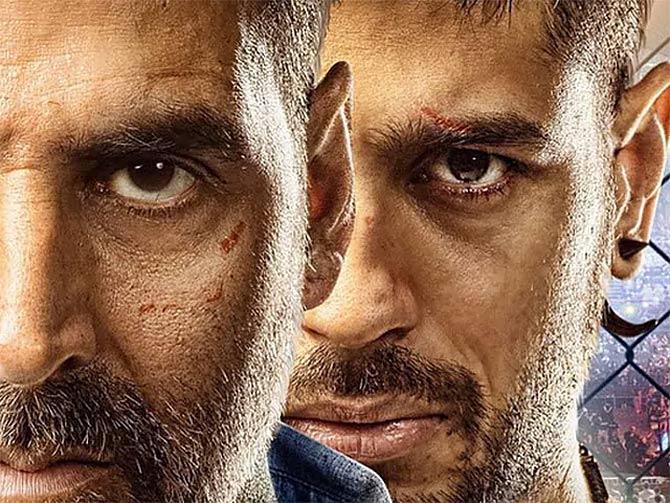 Your film Brothers brought back the two-hero concept from the 1970s-1980s. Now with the success of War, are you open to more such films?
Absolutely!
I have never shied away from two-hero films.
My films like Student of the Year, Kapoor & Sons and others are perfect examples of that.
It's just the matter of getting the correct director and a story that gives us enough to do.
Two-hero projects don't make me insecure, otherwise I won't be doing such films.
Such films help you give your best performance.
Hopefully, I will become more evolved as a performer in the future.
Though you never stop learning in acting, but after a certain age, you do figure out what you want to do and how you want to do portray a character.
Presently, I am doing solo films.
Hopefully, they will make a mark.
The common thing about Marjaavaan and Shershah is that both are targeted for a pan-India audience.
I just want to cater to a larger audience through my films.
You say you are still an outsider seven years after you made your debut.
Outsider, not in the sense of people treating you that way, but being alien to the business.
In terms of relationships, I have been associated with friendly people for many years now. So the outsider kind of discomfort in industry relationships is not there for me.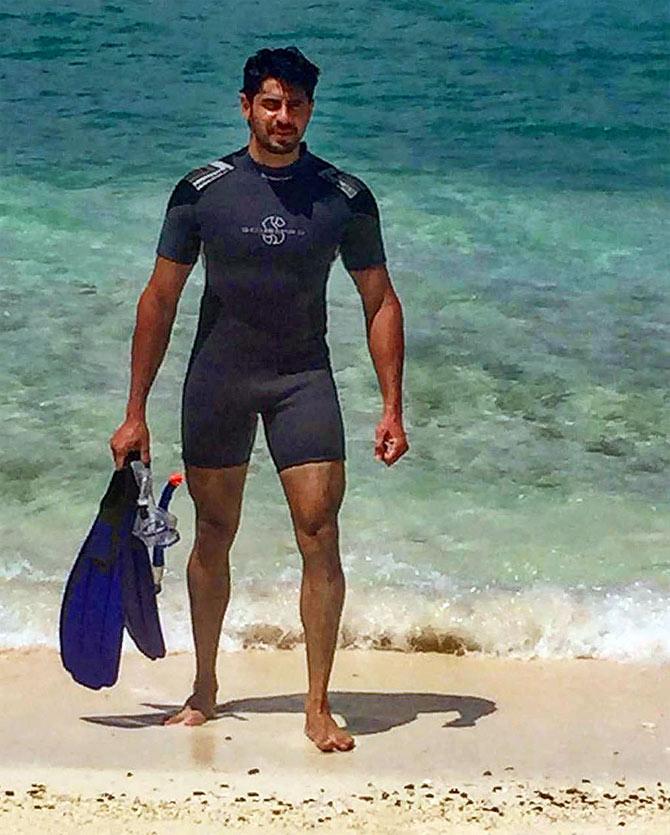 What do you have to say about your link-up rumours with your co-stars, from Alia Bhatt to Tara Sutaria?
I am a method actor so whenever I do a romantic role with someone, people believe it strongly (laughs).
So I think it's a compliment!
How do you improve yourself as an actor?
Watching content-driven and successful films helps you the most.
In the recent past, I have learnt the business aspect of the industry.
I have learnt about Friday releases, box office numbers, what appeals to distributors, the technical aspects of the film business...
Travelling really helps me as an actor.
I have always been an outdoor person, so activities like sky-diving, scuba-diving, cycling and trekking help me as a person and as an actor.
Have you watched Student of the Year 2?
To be honest, no.
I was shooting for Shershaah in Chandigarh.