Meet the Big B, a master of (voice) disguises.

He's at it again, that Amitabh Bachchan.

The legendary actor is playing a Bengali charater in his next film, Piku, which led us to thinking of his recent attempts at accents.

Here are a few that certainly stand out:

Piku - Bengali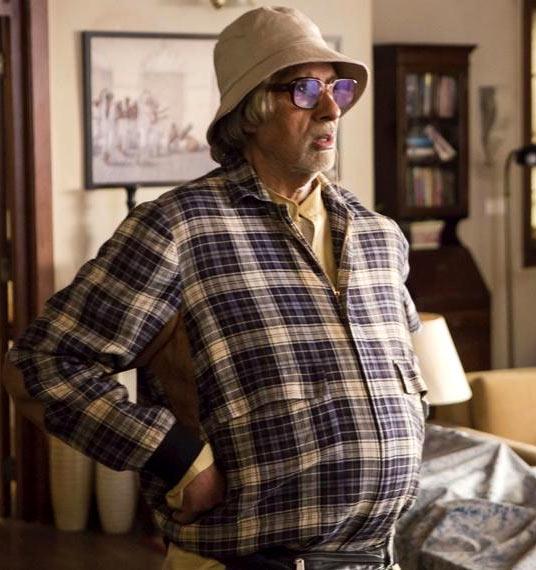 Image: Amitabh Bachchan in Piku.
In Shoojir Sircar's upcoming film, Bachchan plays a constipated Bengali patriarch obsessed with his bowels. While he gets his mannerisms spot-on in the trailer, his Bengali accent seems a bit too exaggerated in most parts.
Watch the trailer here


The Great Gatsby - American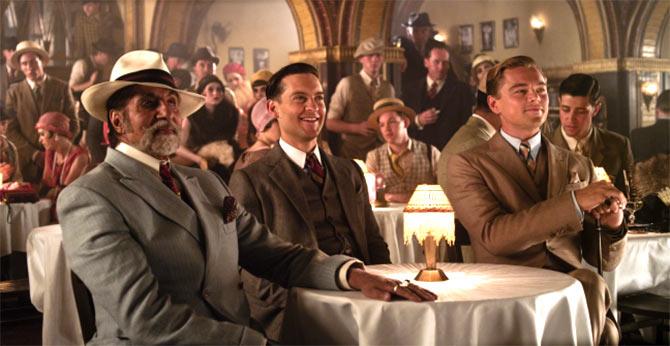 Image: Amitabh Bachchan, Toby Maguire and Leonardo DiCaprio in The Great Gatsby.

Bachchan played the Jewish fixer Meyer Wolfsheim in Baz Luhrmann's adaptation of the F Scott Fitzgerald classic. Despite the ever enjoyable baritone, the Indian pronunciation slipped out from time to time.


The Last Lear - Shakespearean ham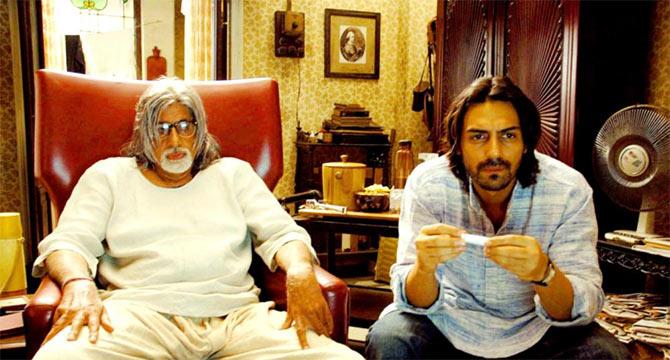 Image: Amitabh Bachchan and Arjun Rampal in The Last Lear.
In Rituparno Ghosh's The Last Lear, Bachchan played an actor called Harish Mishra obsessed with Shakespeare, and while his sincerity couldn't be doubted, his attempts at intoning the bard's work were embarrassingly hammy and overbaked.


Aag - Ram Gopal Varma's Maniac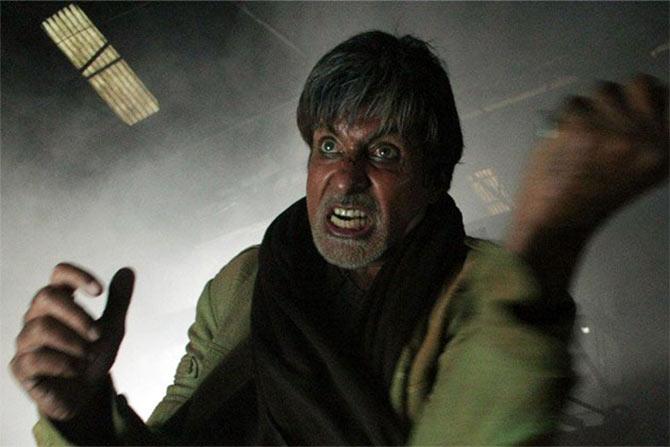 Image: Amitabh Bachchan in Aag.
It was always a risk for Bachchan to take on the villain's role of 'Babban Singh' in Ramu's infamous Sholay remake, but we didn't expect him to be such a caricature: hissing and snarling and trying far too hard to be threatening.

As accents go, this was certainly, disappointingly serpentine.


Sarkar - Marathi


Image: Amitabh Bachchan in Sarkar.
Bachchan sounded his usual imperious self in Ram Gopal Varma's Sarkar. But every now and then there'd be a tightening of the consonants, an edge to the Ks and the Ts -- just enough nuance to make him sound convincingly, unerringly Maharashtrian.


Eklavya - Rajasthani guard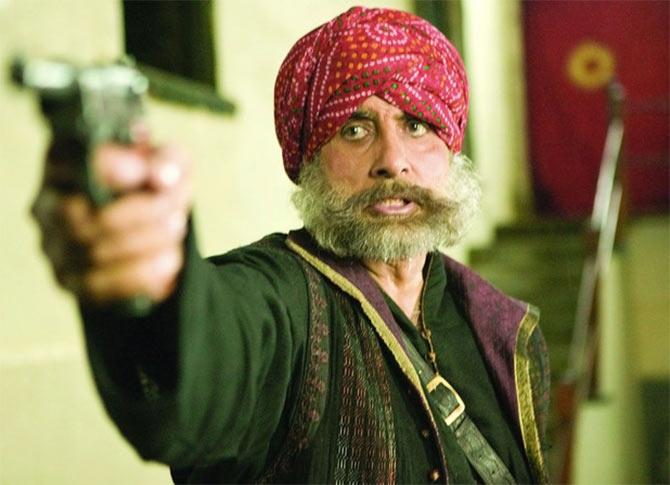 Image: Amitabh Bachchan in Eklayva: The Royal Guard.
Bachchan cut down on the bombast for Vidhu Vinod Chopra's epic drama revolving around his character -- that of an imperial guard -- and his loyalty.

He sounded wise and proper and humble, and didn't overplay the accent while keeping the mannerisms believable.


Paheli - Rajasthani goatherd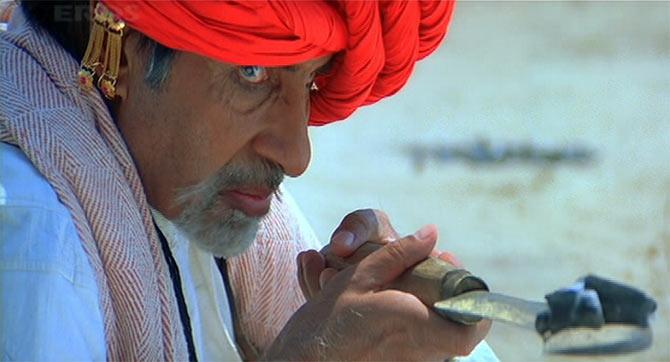 Image: Amitabh Bachchan in Paheli.
Bachchan did the Rajasthani thing in Amol Palekar's Paheli as well, but sounded nothing like Eklavya.

Here, as a goatherd the townsfolk called Gadariya, Bachchan was a rustic treat, playing up the grass-roots accent with relish.


Black - Bhansali-British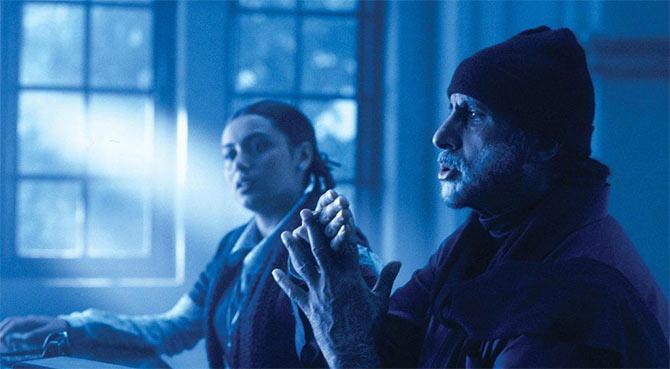 Image: Rani Mukerji and Amitabh Bachchan in Black.
Things such as authenticity and period go out the window when Sanjay Leela Bhansali draws up one of his massive melodramas, and Bachchan's Debraj Sahai spent most of Black's running time barking in an oddly cartoonish semi-British accent.

Weird.


Veer-Zaara - Punjabi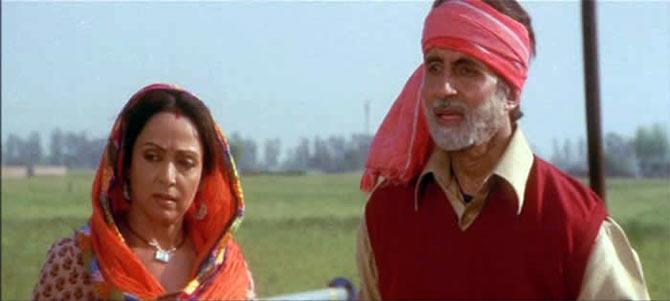 Image: Hema Malini and Amitabh Bachchan in Veer Zara.
Bachchan rocked the Punjabi accent perfectly in Yash Chopra's Veer Zaara where he played a merry patriarch eager to break into song.


Aks - Spirit with Muttley laugh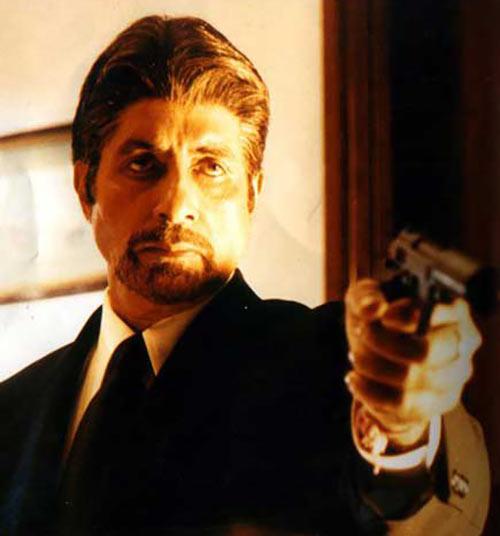 Image: Amitabh Bachchan in Aks.
Finally, in Rakeysh Omprakash Mehra's Aks, Bachchan -- spending most of the film speaking like Manoj Bajpai's character, who had possessed Bachchan's body -- was gleefully hissing and menacing.

His laugh was a thing of beauty: it was pretty much exactly the way the dog Muttley sniggered in the old Dastardly And Muttley cartoons.