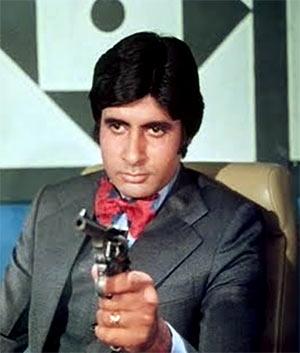 A look at the top tweets from your favourite Bollywood celebrities:

Chandra Barot's stylish 1978 action-thriller Don completed 37 years on April 20.

The day was suitably marked with nostalgia for the film's lead star Amitabh Bachchan, who shared the film's poster and tweeted: '37 years of DON .. today !! Incredible ! A journey that still continues !'

Produced by Nariman Irani, the film also starred Zeenat Aman, Pran, Iftekhar, Helen, Om Shivpuri, Satyen Kappu and Pinchoo Kapoor in important roles.

A remake and its sequel, both directed by Farhan Akhtar and starring Shah Rukh Khan, were released on October 20, 2006, and December 23, 2011, respectively.
***
Rishi Kapoor: Beware of Ranbir impersonators!

While many Bollywood stars like to interact with their fans through various social media platforms, Bombay Velvet star Ranbir Kapoor has preferred to stay away from the internet.

Dad Rishi Kapoor, who recently made a comeback on Twitter, cleared the air about several fake Ranbir accounts masquerading as the real deal.

'Hello friends. This is Ranbirs dad. Just want to state that he's not on any social platform whatsoever so please don't get fooled by any dupe.'

'That message was important to those fans of his who still believe that he is on Twitter. I get requests and complaints regarding him. Sorry!' he added.
***
Ajay Devgn and Kajol's daughter Nyasa turns 11.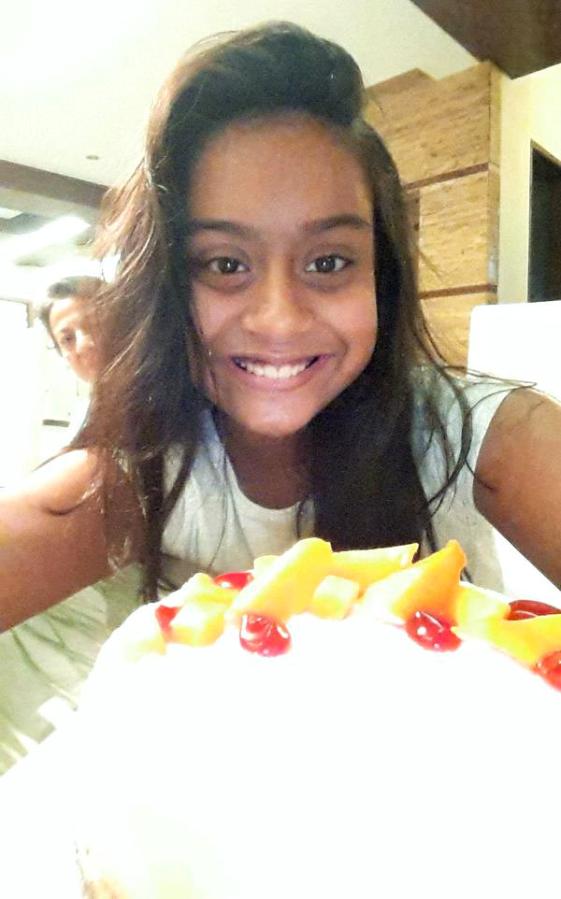 Ajay Devgn and Kajol's daughter Nyasa turned 11 on April 20.
Tweeting a picture of her, Ajay wrote Thanks for all ur wishes! :) #cakes on me! ;) - Nysa
***
Love Comes Later to compete at Cannes Film Fest

Director Sonejuhi Sinha's Love Comes Later has been selected for the 54th Semaine de la Critique category of the upcoming Cannes Film Festival.

Filmmaker Anurag Kashyap took to Twitter to congratulate the film's team, 'Another film by an Indian at Cannes..love comes later by Sonejuhi Sinha at Critics week Short film section.'

The film was one of the ten short films selected from across the world and will compete for the prestigious Sony Cinealta Discovery Prize given by La Semaine de la Critique's Jury as well as for the Canal+ Award.

Starring Vega Tamotia, Diane Guerrero and Sarita Choudhury, the film explores the untold stories of undocumented immigrant women and their challenges.
***
Bollywood make-up artists' group inducts first woman

Charu Khurana, who fought a long legal battle in Supreme Court to allow women to work as make-up artists in the Indian film industry, has become the first woman to be registered by the Cine Costume Make-Up Artist & Hair Dressers' Association (CCMAA).

Bollywood star Hrithik Roshan congratulated her and tweeted: 'Charu Khurana has been inducted as d 1st female make up artiste in d film industry! About time this prehistoric gender battle was won! Bravo!'
***
Abhishek Bachchan thanks his well-wishers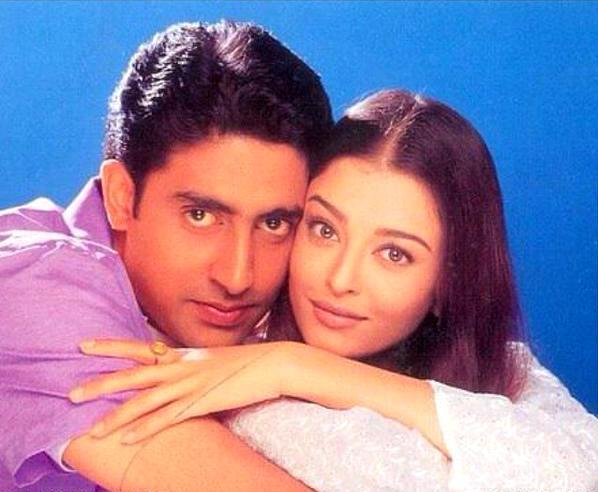 Abhishek Bachchan, who celebrated his eighth wedding anniversary recently, turned to Twitter to thank his fans.

He shared a picture and tweeted: 'This is from the 1st ever shoot Aishwarya and I did together. We've come a long way since then. Thank you all.'

Aishwarya Rai and Abhishek Bachchan will be next seen in together in Sanjay Gupta's Jazbaa, which is expected to release on October 9.