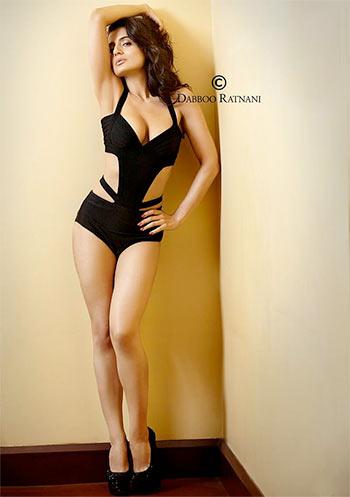 Ameesha Patel's first home production Desi Magic has been delayed because cast member Ravi Kissan plays the villain... in more ways than one.
Apparently, Kissan took off for three months for the Lok Sabha elections, leaving Desi Magic in a lurch.
"Ravi was stationed in his constituency during the elections," says Ameesha. "Obviously, he couldn't shoot for us. That did slow us down. So did the fact that our leading man Zayed Khan tore a ligament in his leg, and Randhir Kapoor, who plays an important role, took off on a holiday."
But Amisha isn't complaining.
"We are in no hurry to release Desi Magic," she says. "As the name suggests, there's a magical quality about the film. Our film has the innocent romantic charm of Karan Johar's Kuch Kuch Hota Hai and my own film Kaho Na... Pyaar Hai."
Ameesha feels mainstream cinema has lost its innocence. "We either have the Dabangg kind of action films or the cheesy kind of comedies that no family can watch together. Desi Magic will bring back the pleasure of the rom-com," she says.
Ameesha, who saw much success in the initial stage of her career, has been going through a slump period. She hopes to revive her career with Desi Magic.
"A lot of our cinema today looks like an extension of television," she says. "Why would the ticket-buying public pay to see on the large screen what they already have at home? Desi Magic will hopefully revive the magic of the moves. Like I said, we're in hurry to release. We will release only after the school examinations and the IPL are over. Our film is for an audience from the age of six to 60."
Photograph: Ameesha Patel/ Twitter