Get your lowdown on what's happening in Bollywood, right here!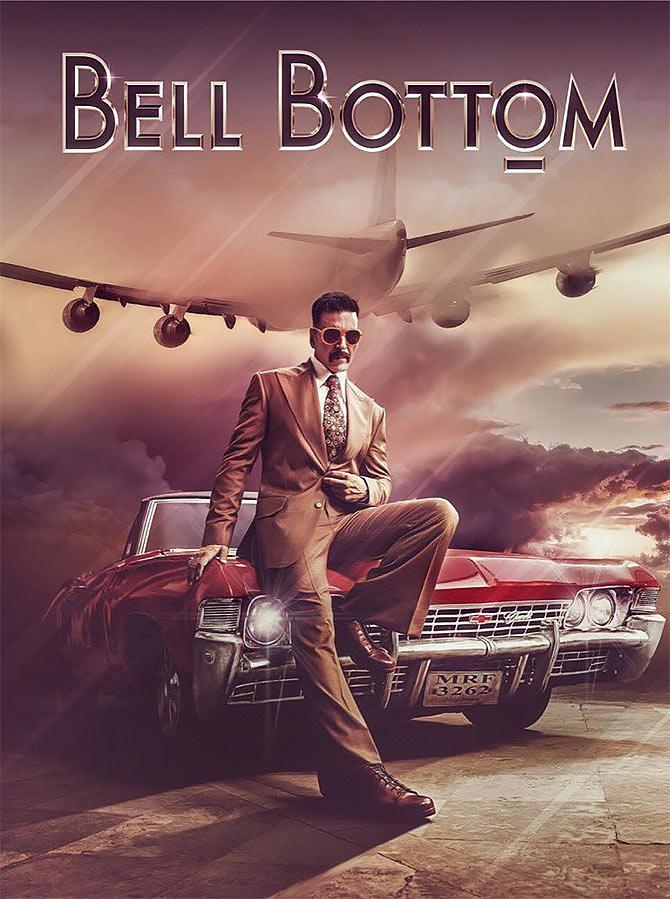 Akshay Kumar is set to star in a spy thriller, Bell-Bottom, which will release on January 22, 2021.
Directed by Ranjit M Tewari, Bell-Bottom, inspired by true events, follows the story of one of India's forgotten heroes.
This is Akshay's first collaboration with Producer Vashu Bhagnani.
***
Ajay Devgn's Maidaan to hit theatres on November 27, 2020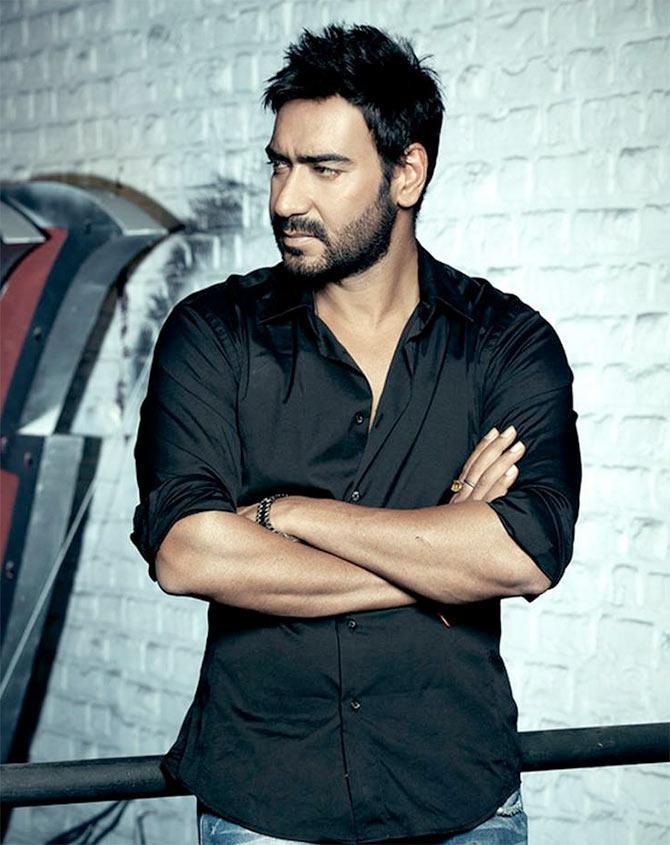 Maidaan, a sports drama starring Ajay Devgn, will release on November 27, 2020.
Based on the golden years of Indian football, Maidaan is being directed by Amit Ravindernath Sharma of Badhaai Ho! fame.
National Award winner Keerthy Suresh stars opposite Devgn.
***
Big B posts pic from bed
Megastar Amitabh Bachchan posted a picture of him resting on a bed and said 'cracks and breaks' he's facing need to heal before he starts shooting.
The 77-year-old actor posted on his blog a picture of him watching a soccer match, writing he was 'lying around' in his spare time, 'skipping time to go by in rapid form'.
'And reminiscing the work front by the day after when there shall be the chair and the computerji and the audience (referring his show KBC).
'But first the left overs of incidents from the times of Don and the cracks and breaks now playing up and placing themselves in important avenues which restrict movement....At times of this it may be of interest too...to the body, but not the mind. So one listens to the body...and many shall there be who will applaud and commit to say... did we not tell you this to slow down...' Slow down? Thats what you tell the vehicle or the train on road and track ....' he added.
On Saturday, Bachchan regretted having missed the inaugural ceremony of the Kolkata film festival which he had been attending for the past six years.
***
Jisshu Sengupta to play Vidya's husband in Shakuntala Devi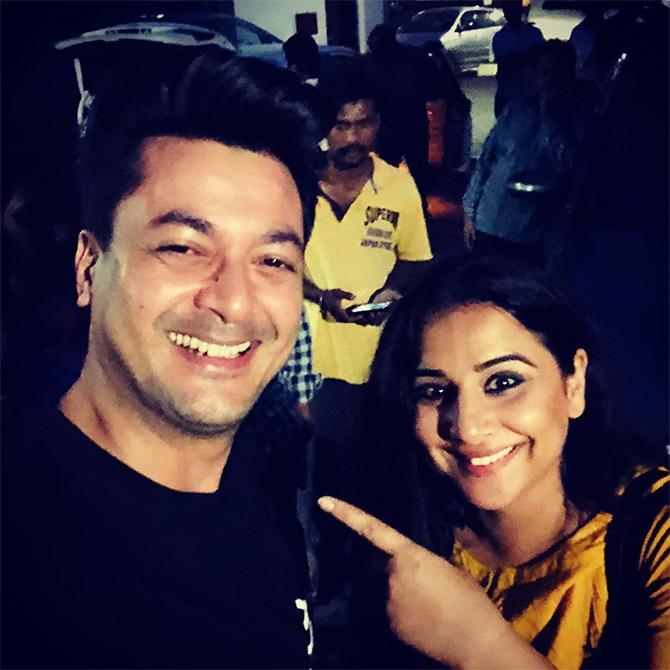 Popular Bengali actor Jisshu Sengupta has joined the cast of Shakuntala Devi - Human Computer and will play Vidya Balan's husband in the biopic.
Jisshu has featured in Piku, Mardaani and Barfi! and will again share screen space with his NTR co-star Vidya, who plays the title role.
'I am thrilled to be a part of Shakuntala Devi - Human Computer and to play the role of Paritosh Banerjee. We have started shooting my parts for the film and I have already shot some lovely scenes. Working with Vidya is always so much fun,' Sengupta said in a statement.
'On set, there isn't a single dull moment when she is around, we're always laughing and joking. Working with Anu has been great too. She is meticulous, knows exactly what she wants and is extremely patient. It's a great team to work with,' Sengupta added.
Director Anu Menon said the team has found their Paritosh Banerjee, 'a rare mix of poise and intensity', in the actor.
'Vidya and he make a wonderful pair -- bursting into loud laughter every few seconds (off screen) -- their chemistry is to watch out for,' she added.
Based on the life of the math genius, or 'human computer', as she was famously called, Shakuntala Devi, is being shot in Mumbai after an extensive UK schedule. It also stars Sanya Malhotra.
The film will see a worldwide release in the summer of 2020.