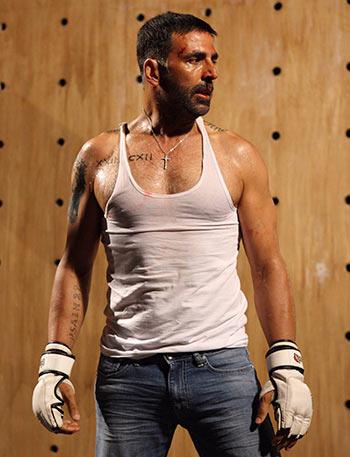 The Brothers promo gives away pretty much the whole film, writes Raja Sen.
India might not be very familiar with the octagonal fighting arena popularised by America's Ultimate Fighting Championship but a healthy dose of Akshay Kumar should change all that -- or so hopes producer Karan Johar.
Brothers, directed by Karan Malhotra, is an official remake of Gavin O'Connor's terrific 2011 film Warrior.
In the original, Tom Hardy and Joel Edgerton played brothers while daddy Nick Nolte was torn apart, and the roles in this remake go to Kumar and Siddharth Malhotra while Jackie Shroff plays daddy.
The casting appears well-conceived all around with Kumar and Malhotra looking believable as brothers, while Jackie Shroff looks like someone with enough left-over badassery to have been their father.
The trailer for the film focusing on this extreme sports rivalry looks to be hitting the familiar beats rather loyally, jarring only when Jacqueline Fernandes tries to look as old as Akshay.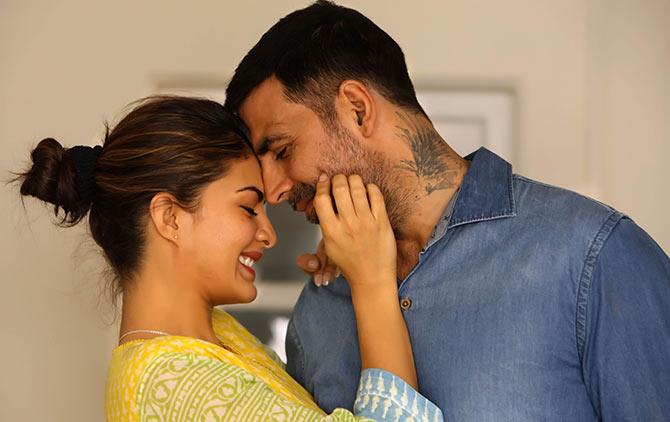 Will we finally see a Bollywood remake that doesn't bewilderingly enough suck the spirit out of the original by changing it into something mediocre? Based on the first theatrical trailer, there is hope.
Then again, if you haven't watched Warrior or this trailer yet, don't press play. Because this Brothers promo gives away pretty much the whole film, if you look closely enough.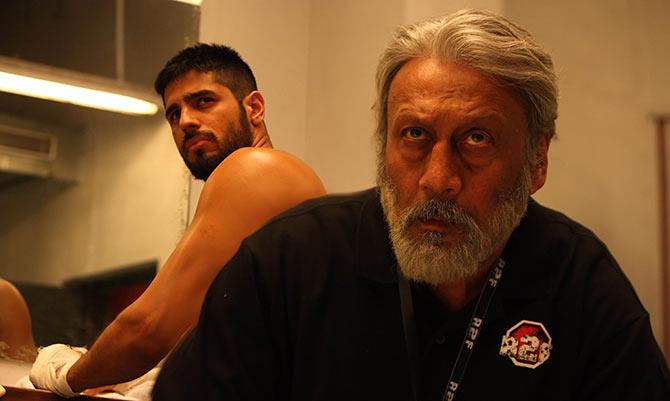 A word about the remake director, now.
Karan Malhotra last directed another remake, Agneepath, a deafeningly excessive take on Mukul Anand's overrated original. And it is just when the words 'maker of Agneepath' appear on the screen that things turn ominous for Brothers: the visuals are still pretty much true to the original film, but the background score is all hardcore melodrama.
If the knockout punch doesn't get you, the glycerine flowing from the speakers should.
But let us put the skepticism on hold and, right now, look forward to this cleverly cast remake of a fine recent film -- if only because it'll be good to see some rock-em-sock-em action.
Brothers releases August 14.