These headturners sure knew how to bring their A-game to the prestigious red carpet back then, too, didn't they?
With the annual Cannes film festival around the corner, speculations are rife on which desi divas will make an appearance on the revered red carpet, who will wear what and the kind of bizz they'll generate.

The news of Katrina Kaif being signed on by cosmetic giant L'Oreal as yet another brand ambassador got us doing a quick recap of how her predecessors have fared in previous Cannes editions.

Here then, is a look at the debut appearances of all the Bollywood actresses who've graced the Cannes red carpet over the years.

From Aishwarya's relatively demure look, to the dazzling Deepika and the pitch perfect Sonam -- who did you like the most?

VOTE for your favourite Cannes debutante at the end!

Aishwarya Rai Bachchan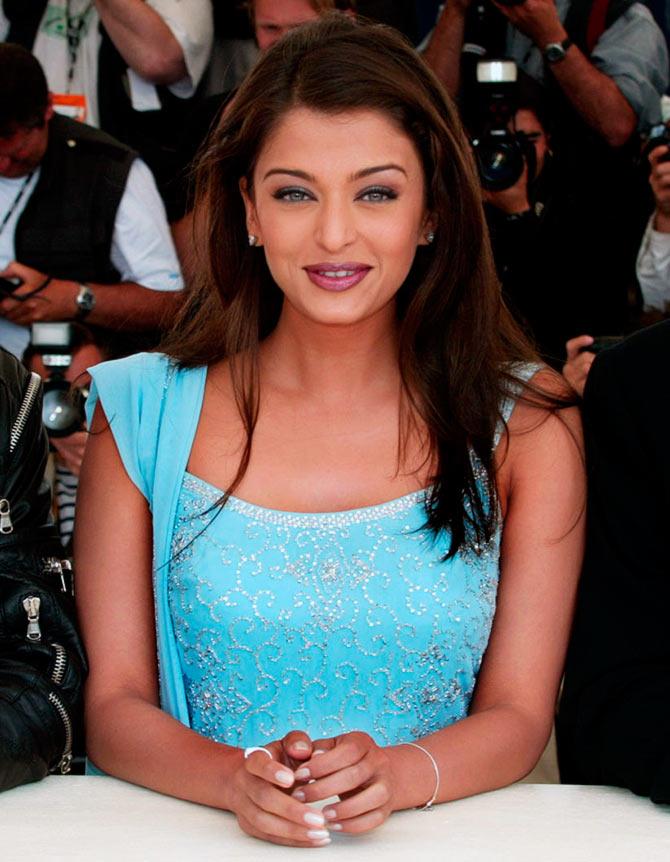 Photograph: Eric Gaillard/Reuters
A year before designer Neeta Lulla's ill-advised saris made an appearance and spawned widespread criticism, the actress made her Cannes debut in this rather demure sequined blue number in 2002.

She had accompanied Devdas director Sanjay Leela Bhansali and her costar Shah Rukh Khan for the film's Cannes premiere.


Mallika Sherawat
Photograph: Gareth Cattermole/Getty Images
Meanwhile, Mallika Sherawat's headline-grabbing tactics went into overdrive with this unabashedly sexy number that she wore to for her Cannes debut in 2005.

The actress was in the French Riviera to promote her teeny tiny role in Jackie Chan's The Myth.


Deepika Padukone
Photograph: Dave Hogan/Getty Images
Back when Rohit Bal was still relevant in Bollywood circles, one of his dazzling creations was chosen by the stunning Deepika Padukone for her own Cannes debut in 2010.

Presumably playing to the desi gallery by turning up in an Indian avatar, the actress's look sure made many stop in their tracks!
Sonam Kapoor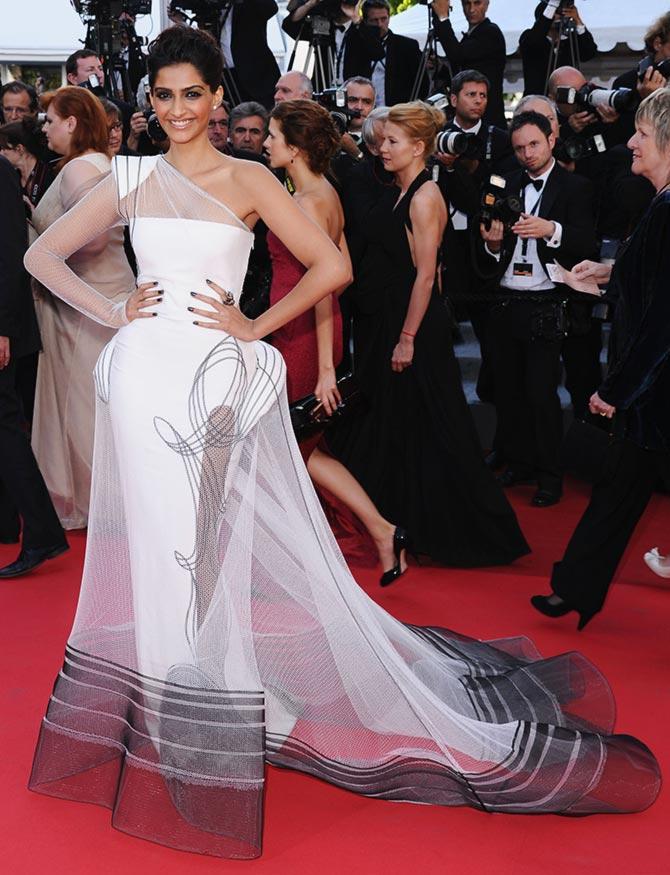 Photograph: Gareth Cattermole/Getty Images
Bollywood's resident fashionista didn't disappoint us with her larger-than-life debut on the Cannes red carpet.
Dressed in a custom Jean Paul Gaultier gown and working the red carpet, Sonam was a show stealer.


Freida Pinto
Photograph:

Gareth Cattermole/Getty Images
This dress and its star wearer could be an entire tutorials in how to work a global red carpet.
Fabulously aided with this subtly glamorous Michael Angel peplum gown, the classic over the shoulder pose and expert contouring, Freida Pinto was an effortless fashion goddess as she arrived on the Cannes red carpet in 2012.
Ameesha Patel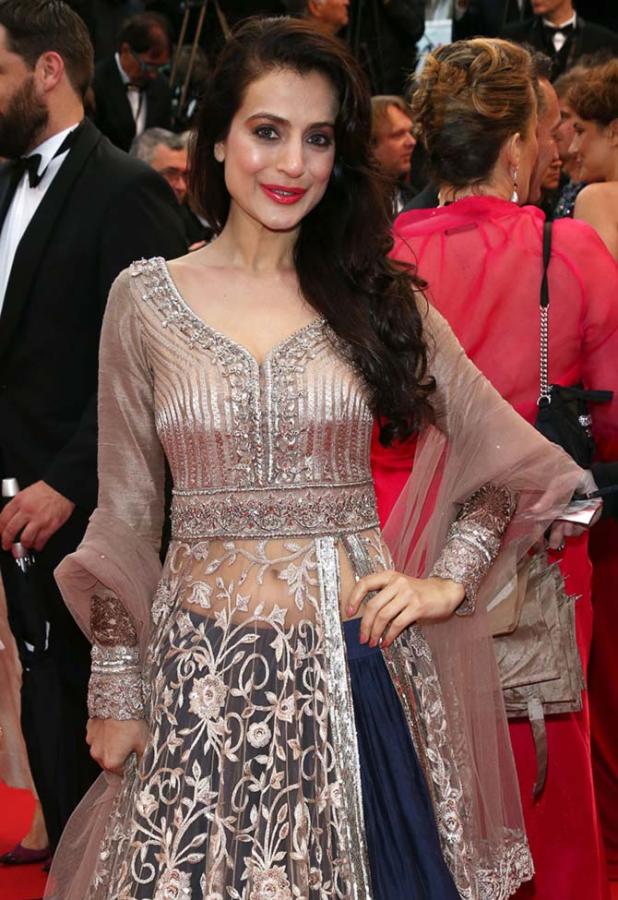 Photograph: Andreas Rentz/Getty Images
Ameesha Patel, in her brief appearance on the Cannes red carpet to promote her then upcoming film Shortcut Romeo, worked her desi magic in a Manish Malhotra anarkali.
Nothign cutting edge to write home about but the petite actress looked hella charming.


Vidya Balan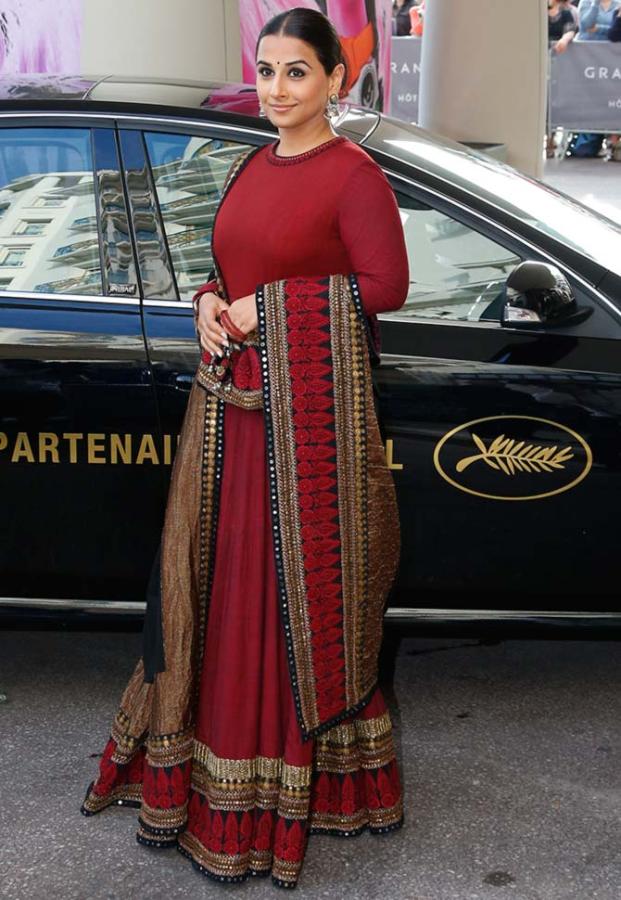 Photograph: Yves Herman/Reuters
Vidya and her stylists probably put in a little too much thought in her Cannes wardrobe.

While the debut appearance was marked by this gorgeous and intricately embroidered Sabyasachi lehenga, the outfits that followed were a bit of an overkill really.


Sherlyn Chopra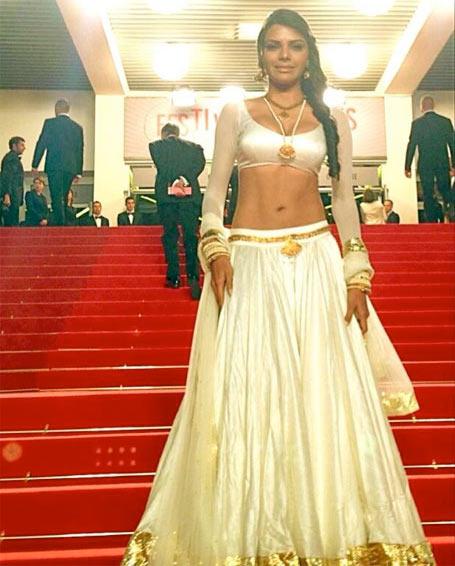 Photograph: Sherlyn Chopra/Twitter
Lastly, Sherlyn Chopra flaunted her assets in tight cholis and flared lehengas as she attended the prestigious film fest to promote her own film Kamasutra 3D.

So what are you waiting for? Vote now!