Fun pictures ahead!
The younger Bachchans are enjoying their holiday in France.
Abhishek and Aishwarya have posted pix on Instagram about their' '#SummerHolidays.'
Mum and daughter enjoyed the overwhelming cheer in Paris when France won the World Cup while Abhishek watched the final with his dad in Russia.
A look at the Bachchans's French holiday.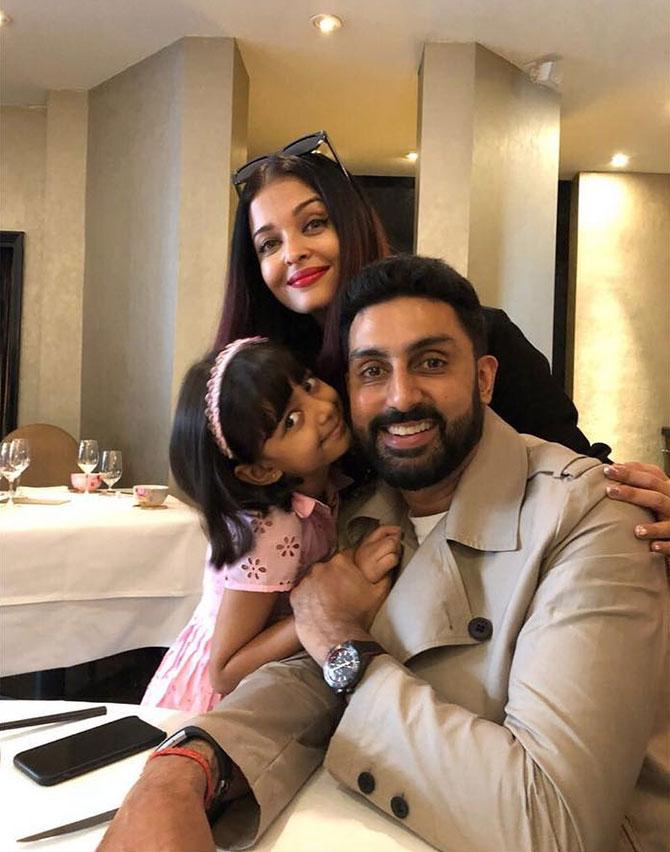 Abhishek posts a Kodak moment.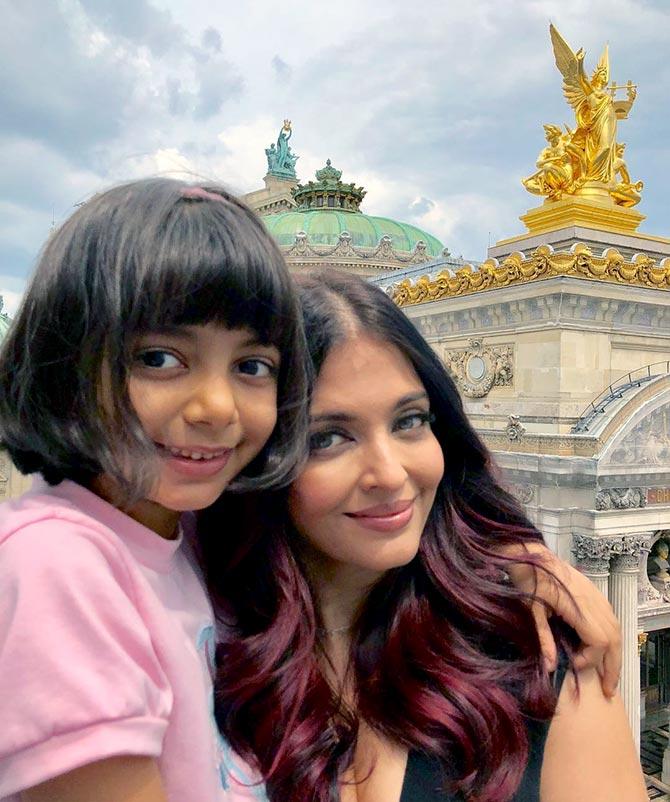 Aishwarya writes, 'Gorgeous view of the Palais Garnier Opera House from our room at the Paris Le Grand Intercontinental'
We love the view in front of the Opera House too!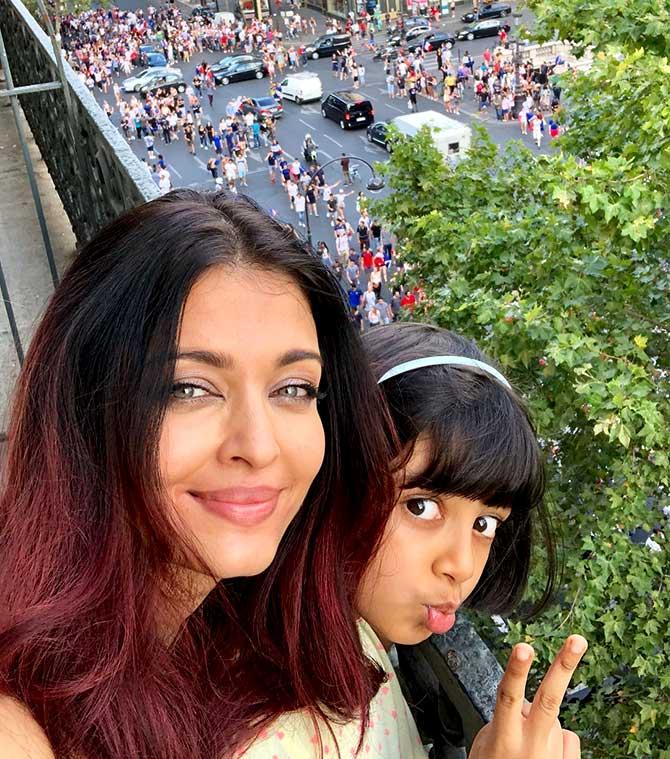 Selfie time.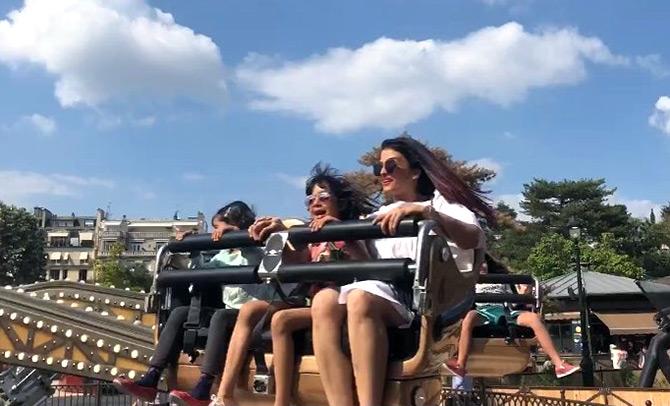 Aishwarya enjoys a thrilling ride with her daughter!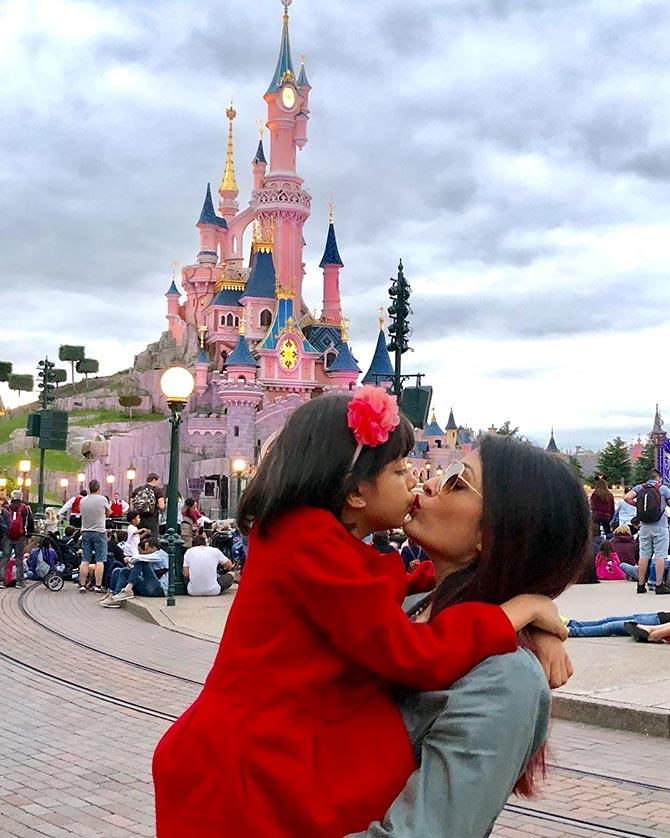 At Disney World.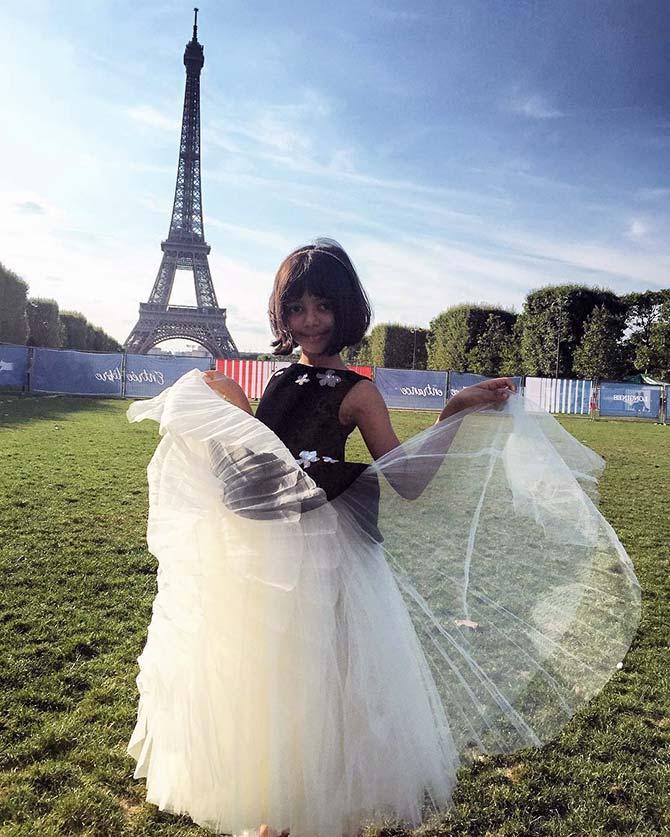 Aaradhya poses against the Eiffel Tower.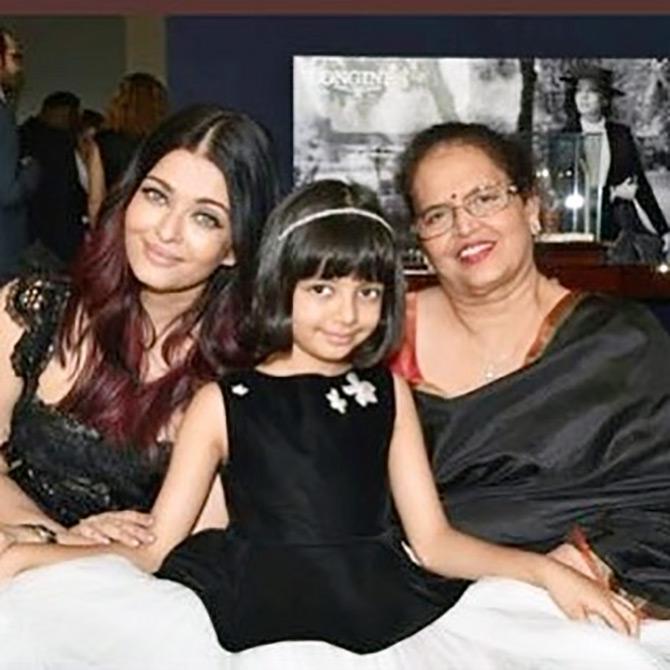 Three generations of beauty.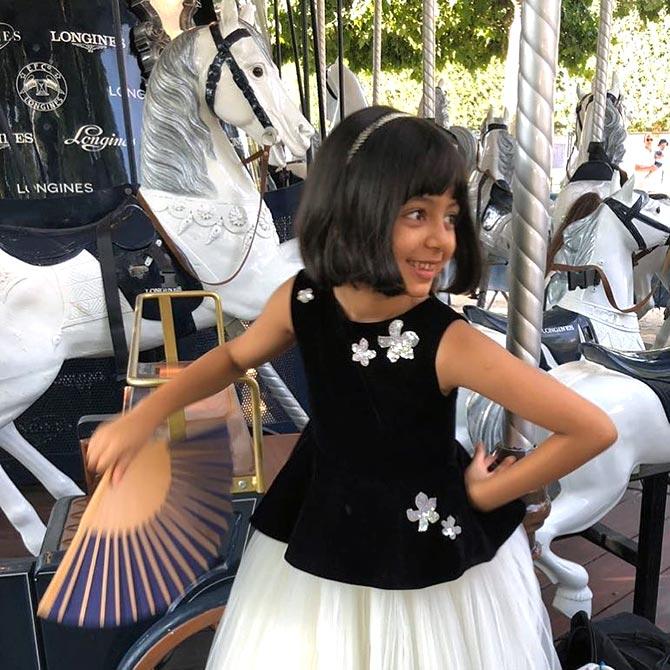 Aaradhya enjoys the merry-go-round.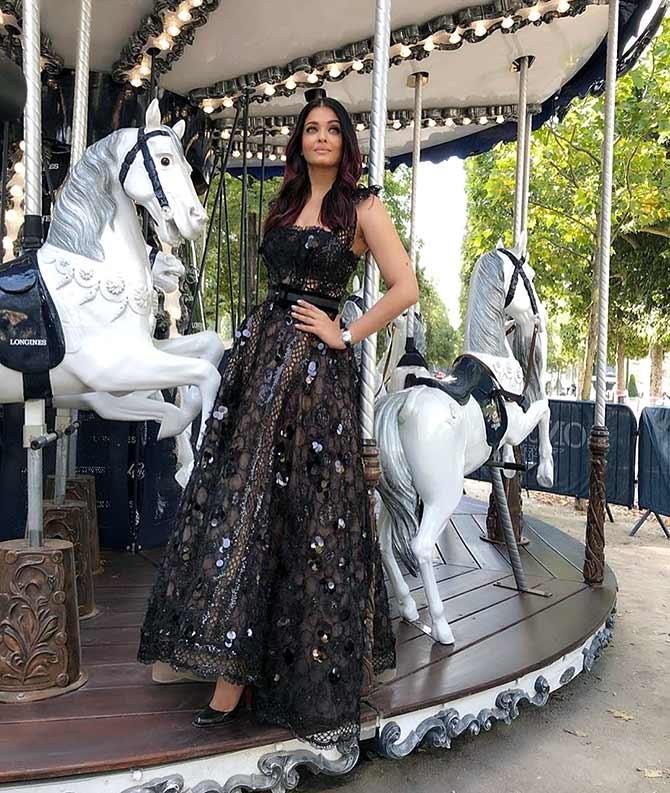 Guess whose turn it is now!
Photographs: Kind courtesy Aishwarya Rai Bachchan/Instagram