Meanwhile, the superstar tells Kerala's CM, 'don't let politics affect your governance.'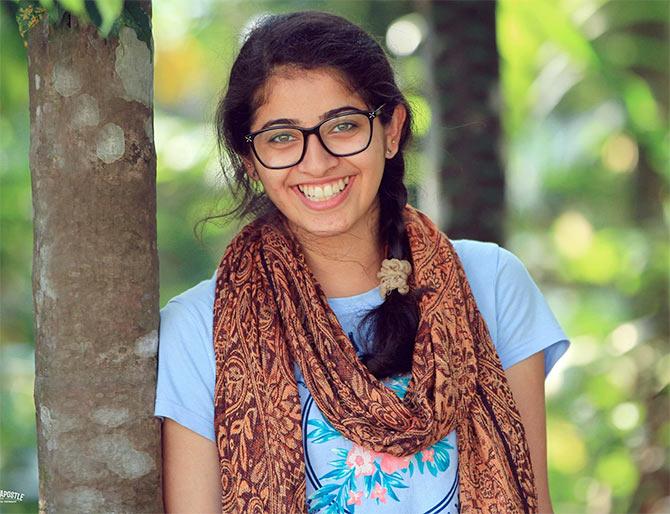 Aima Rosmy Sebastian is on cloud nine.
After her dream debut in the recent blockbuster Jacobinte Swargarajyam, she will play Mohanlal's daughter in Jibu Jacob's next movie.
In Jacobinte Swargarajyam, which was inspired by the actual story of a Malayali family in Dubai, Aima played Nivin Pauly's sister Ammu.
Aima revealed in a recent interview that she has only seen Mohanlal, but never talked to him.
***
Mohanlal appeals to Pinarayi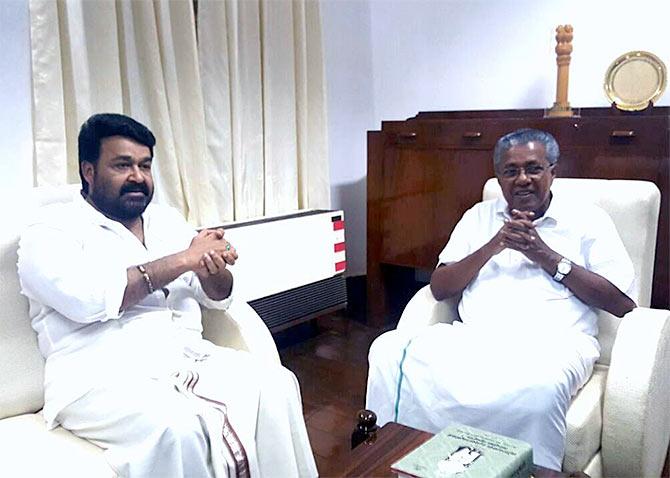 Mohanlal has some advice and concerns for Kerala Chief Minister Pinarayi Vijayan, seen here with the superstar.
'Politics could be the way to power,' Lalettan wrote on his blog, 'but don't let politics affect your governance, as Kerala expects a lot from you.'
Mohanlal feels there are five issues that need urgent attention:
The disposal of waste: The waste which we throw carelessly onto the street often results in the spread of disease. There should be proper ways for the disposal of waste. Those who throw waste in public places that should be punished.
Killing speed: More people die in accidents on roads than in wars. There should be an effective mechanism to regulate speeding vehicles.
Traffic menace: Unending traffic blocks pose a serious issue to all. The development of roads need to be taken up as a priority.
Cruelty towards the aged, women and children: We should protect the old, ensure safety for women and give proper education and affection for our children.
Save the environment: We need an elaborate environmental protection mechanism to safeguard nature.
***
Lal Jose goes all out to promote Lens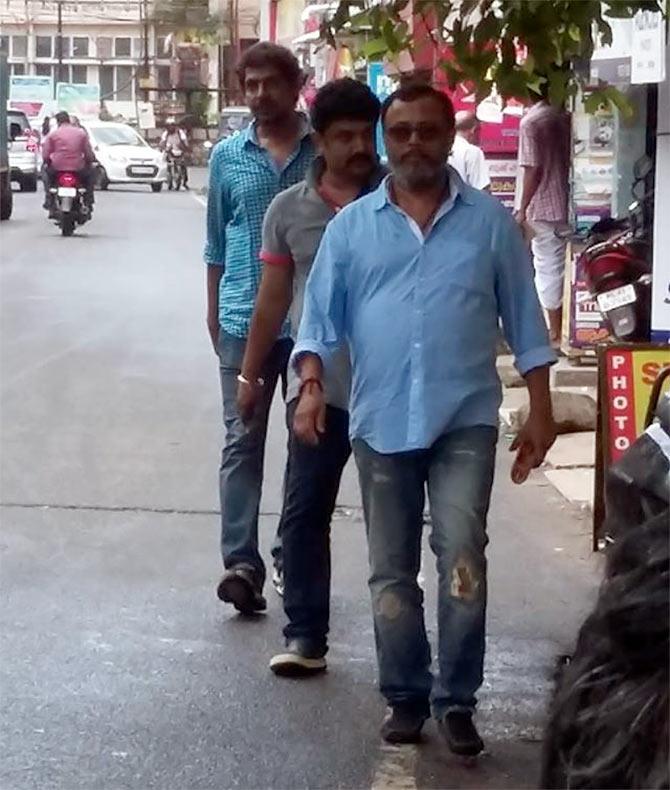 Writer-director Jayaprakash Radhakrishnan's Lens was noticed after filmmaker Lal Jose took over the film's distribution.
Lens, released last week, opened to fairly okay reviews. It is about the escapades of a techie (played by the director himself), who indulges in hot chats on the internet with strangers and lands up in trouble.
Lal Jose was seen promoting the film on the streets by supplying publicity material to all those whom he could meet. The director and actor Anand Sami were seen along with him.