'It feels good when you are able to share your experiences and learning with someone who is willing and happy to listen and accept.'
'More than moulding him, I gave with an open heart, and Ahan was very receptive.'
Milan Luthria is not your run-of-the-mill Bollywood director, who churns out assembly line products every year.
In 22 years, he has directed just 10 films, among them is the memorable Kachche Dhaage, the unforgettable Once Upon A Time In Mumbaai and the now cult film, The Dirty Picture.
Four years after Baadshaho in 2017, he returns to the theatres after a long and anxious wait, brought on by an errant coronavirus, with a young love story.
Tadap stars Suniel Shetty's son Ahan, making his Bollywood debut, opposite Tara Sutaria. It will release on December 3.
Milan tells Rediff.com Senior Contributor Roshmila Bhattacharya, "While the spotlight is currently on Ahan, I promise you Tara will be a revelation in the film."
Tadap is a remake of RX 100. How difficult was it recreating the 2018 Telugu film in another language?
Well, it's a first for me and fortunately, things fell in place nicely.
When you know the original film has been widely accepted and is a huge success, you are that much more comfortable and confident.
You have a ready-made reference point.
But it is important that you respect the original and take the best out of it.
You should not just change things around for the heck of it or because you think you are a better film-maker.
I have high regard for the writer-director of RX 100, Ajay Bhupathi, and I didn't try to mess around with what he had already done, and done so well.
I knew that because the actors, the locations, the music, the action and the sensibilities are different, our film would turn out different, and it has.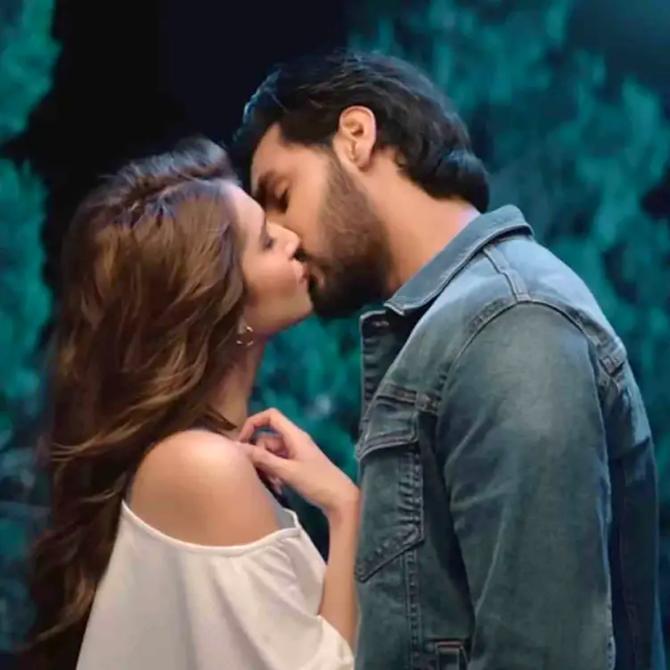 You've been wanting to groom a debutant for a while now. There was talk earlier of a film with Vinod Khanna's younger son Sakshi. How has the experience been working with and moulding Ahan Shetty?
It feels good when you are able to share your experiences and learning with someone who is willing and happy to listen and accept.
More than moulding him, I gave with an open heart, and Ahan was very receptive.
He has a great screen presence and doesn't let the occasion get the better of him.
In his appearance, he is rugged, but his expressions are soft and he is subtle with emotions.
Most importantly, he is a good listener and a keen observer, quick to grasp things with a heart of gold.
That's quite a report card with lots of As. But given that he is Suniel Shetty's son and Sajid Nadiadala's protégé, what were the pressures on you?
Sajid came to the set just once, Suniel maybe twice.
They were happy to leave Ahan to me, and for both of us, it's been an enriching experience.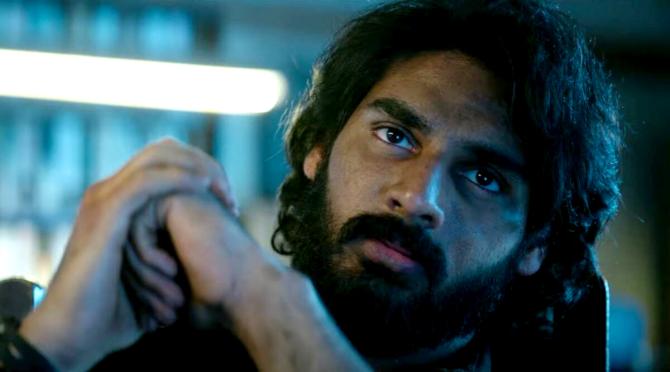 Tara Sutaria looks like an angel but her character is far from one. What prompted you to go with Karan Johar's student for the role of Ramisa?
(Smiles) That she looks like an angel works better for us.
When we met for the first time, I had a surprise for her.
I told her I wanted her to perform a scene from The Dirty Picture, the one where Vidya (Balan) and Emraan (Hashmi) are sitting on the floor, looking at photographs.
It's the first time Silk and Abraham are looking at each other differently, drawing closer.
Tara asked if I wanted her to read the scene or perform.
I told her I wanted her to perform.
She asked for 15 minutes, then came and delivered on point.
She has worked in just a couple of films but she's done television, Disney shows. She has danced ballet and has sung opera. She's very talented and a quintessential beauty.
Yes, her character in our film has grey streaks but I knew after seeing her perform that scene that Tara would pull it off.
You can see her chemistry with Ahan in the trailer.
And while the spotlight is currently on him, I promise you this girl will be a revelation in the film.
Is the film with Sakshi Khanna happening?
No, he's a great boy, but things didn't work out and we let that project go. But there is other stuff happening.
I've been working for a while on a show for OTT.
It's a fairly large production, in an interesting space.
It's a period piece and I am keen to enter that world with my actors. I can't reveal more at this stage, but it should happen very soon.
You started your career as a director in 1999 with Kachche Dhaage, an action thriller revolving around the border mafia, featuring Ajay Devgn and Saif Ali Khan. In these 22 years since, how much has the film industry changed?
Oh, it's changed a lot. For one, your choice of actors has widened today.
There are more actors you can go to today, with exciting scripts.
Different genres are being accepted today and you can take risks with your subjects.
The film-making process has become sharper, better defined.
Corporates and big studios want to collaborate.
The audience has grown. You can reach out to them with 3,000-4,000 screens via satellite
What hasn't changed is that good movies still work, indifferent ones don't.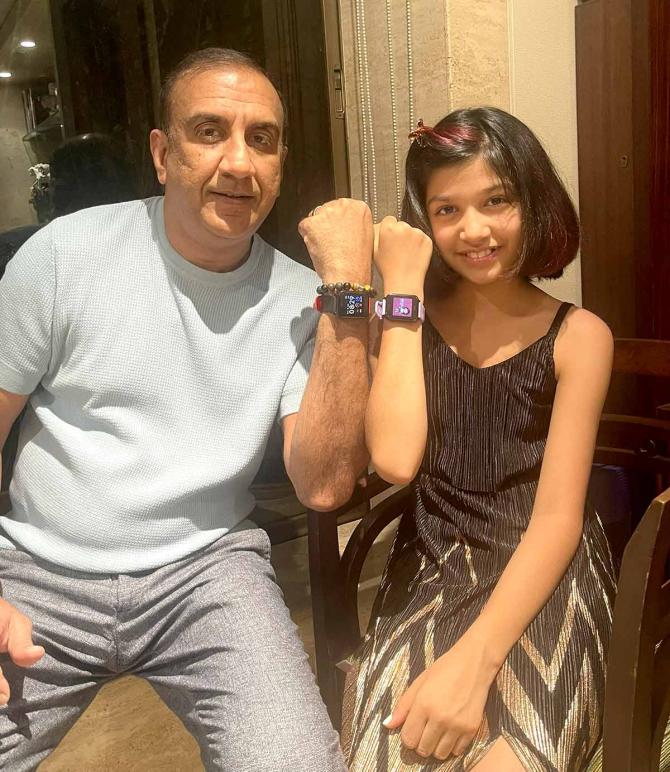 You have brought some really interesting love stories to the screen. Tell us about your own.
(Laughs) My wife Lianne and I are both very strong-minded individuals, so it was a tumultuous relationship.
We kept breaking up and getting back. This went on for a decade.
In retrospect, I feel it was good we waited because with both of us being so fiery and headstrong, it might have been difficult for us to settle down and make the marriage work back then.
Eventually, we decided to give it a shot. And life changed...
In what way?
Two months after I got married, I landed Once Upon A Time in Mumbaai which was a shot in the arm for me.
Around two months after the film released, my daughter Inaara was born.
She's been my obsession, my high, since.
What's the best thing about being married?
The little things your partner does for you without you even realising that they are thinking of you.
It could be something as small as accommodating your moods.
It's this that helps you get through a rainy day, knowing that someone is selflessly looking out for you.
I've grown to appreciate and nurture these little unspoken gestures.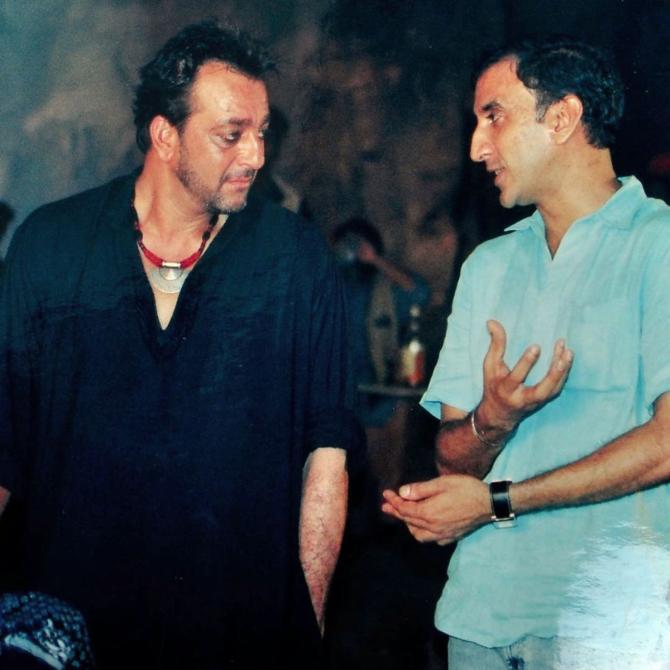 You completed Tadap in the midst of a pandemic. How challenging was that?
Yeah, we shot a romantic song in Mussoorie for which we flew in dancers from Goa, Mumbai and Delhi. Around 400 people from all over reached the picturesque hill station just before the second wave struck.
We stayed in a bubble, with COVID tests being conducted every three days and medical staff on location.
Fortunately, no one tested positive, but the worry remained because during action sequences, you can't keep the actors apart.
But once we started shooting, the process takes over and you are focused single-mindedly on completing the film.
You tell yourself to just do your work, the rest will fall into place.
Even during the second wave, I worked on the background score with my good friend and composer John Stewart Eduri. He didn't want too many people, so he and I sat alone in the studio for a month. It was like being in a ghost town, but the music turned out really nice.
Is there something you always wanted to do and managed to accomplish it during the pandemic?
All these years, I have been terrified of water.
During the pandemic, I decided to teach myself how to swim.
It took a month-and-a-half, but I managed, and today, I feel really proud of myself.