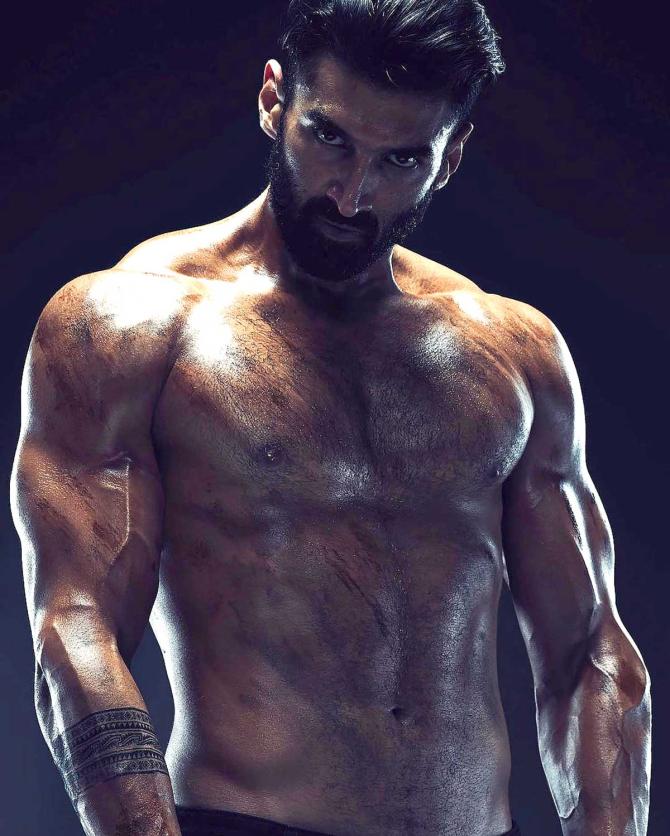 The announcement of Ahmed Khan collaborating with Zee Studios for an action film Om: The Battle Within starring Aditya Roy Kapur came as a surprise. Isn't Ahmed already directing two other big films?
He laughs with child-like enthusiasm. "I know! I've to start my dear friend Sajid Nadiadwala's Heropanti 2 with Tiger Shroff and Tara Sutaria. Then I also have Baaghi 4 with Tiger. The heroine is yet to be decided. Now there's Om with Aditya. But I am not directing this one, only producing it."
Ahmed turns producer with Om.
"My wife Shaira and I are joining hands with Zee Studios to produce Om. It's a big leap forward for me."
Heropanti 2 and Om will start at around the same time in December. "It could be either first. Both projects are being readied for an early shooting."
After Tiger Shroff, Ahmed feels Aditya Roy Kapoor is the next action hero.
"He is fully fit and raring to go. It's an out-and-out action film. Full of untried stunts. I've picked Kapil Verma to direct Om. Kapil is the son of the great action director Tinu Verma with twenty years of experience behind him."
Ahmed feels it is very important to give opportunities to new talent. "Otherwise how will our film industry grow? We've to work with new talent and also provide new opportunities to established talent."
"We've never seen Aditya Roy Kapur do full-on action before."
Ahmed is full of admiration for Aditya. "He is completely self-made and a very soft spoken boy. The songs in his films also become hits. So I can breathe easy about the music of Om."