'I have hot water with haldi. It's great for immunity.'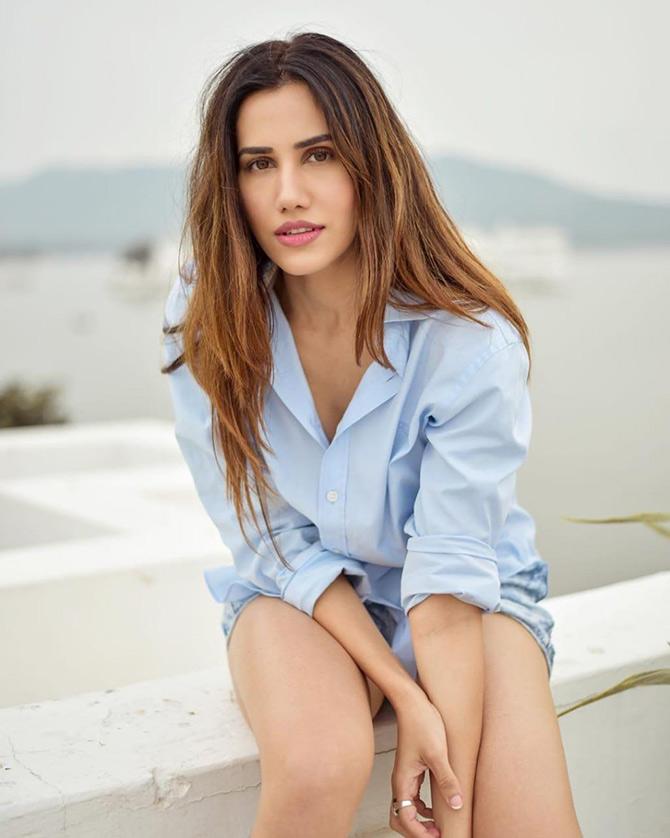 Pyaar Ka Punchnama actress Sonnalli Seygall is trying to maintain a healthy lifestyle during the lockdown as much as she can.
"Take it easy on days when you don't want to move. Allow yourself to lay back," she tells Patcy N/Rediff.com.
What were you shooting for before the lockdown?
I was scheduled to fly to Australia on March 28 and begin shooting. But it got canceled quite early, even before the virus reached India I think, because it was already in Australia.
I was also supposed to start shooting for Boondi Raita in the first week of April in Deradhun and Haridwar.
How are you keeping yourself busy during this lockdown?
I talk to my friends.
This lockdown has a silver lining for actors with busy schedules because we are getting some time to ourselves.
I really enjoy spending time at home.
I do miss being on set, doing my shows and traveling for work.
We have such hectic lives, with shoots, social meetings, narrations, workout...
Mumbai life in general is very busy, so this is a blessing, at least for me.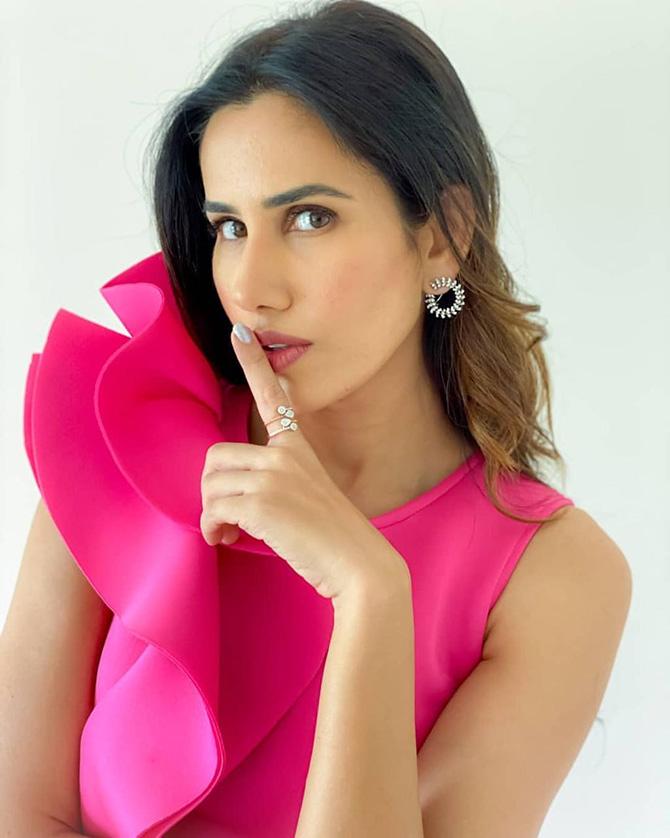 What is your daily schedule like?
Within the first two, three days, I realised that if I am not going to set a routine, it will not work because I will just keep procrastinating...
When you have too much time in hand, you keep pushing things to do. And I'm quite lazy.
I eat healthy.
I have a healthy lifestyle.
I work out.
I wake up early, and try and go to bed by 11 pm or at the most, midnight. One day, I went to bed by 10 pm!
I wake up by 7:30, 8 am; I need my eight hours.
My morning ritual is quite elaborate. I have hot water with haldi.
It's great for immunity.
I have hot water through the day.
Then I have my coffee, do some yoga...
My mom and I do our yoga or workout or dance or any sort of physical activity.
Basically, we sweat it out.
I end it with a 20 minute meditation.
The entire morning process takes two hours.
I have a good breakfast and then mom and I watch TV.
On alternate days, I vacuum the house and do household work, like my dog needs hair brushing.
I have been cooking a lot.
The lunches are huge.
I try to avoid taking naps in the day. I utilise that time to read a book.
The evening is very productive. I go down to feed the dogs in my area, so that takes up some time.
There is a slum near my house, and if I can give them something, I do.
I also take my dog for a quick walk.
The evening tea party is quite elaborate with coffee and the cakes that we have been making.
While I was cleaning the house, I found my ghungroo. I haven't practiced Kathak for seven-eight years, so I reignited that.
I'm just doing stuff that I had lost touch with and it's super fun.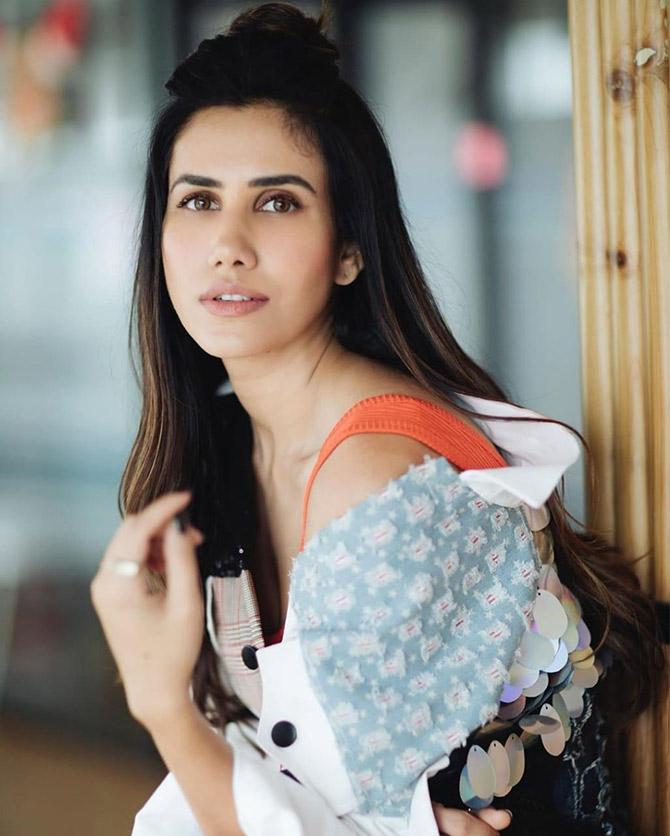 What shows are you watching?
My mom never watched English shows before, but I have gotten her hooked to them.
We started with Gracie and Frankie which is about two older women.
Now we are watching This Is Us. It's a very emotional show.
Separately, I watched Money Heist.
I'm going to watch Tiger King.
I missed two movies last year, Uri and Gully Boy and I watched them. Both are fantastic.
What do you miss?
I really want to meet my friends. We are a group of about 10 close friends.
I want to go to the gym and yoga class.
I miss going for dinners or coffees. I like eating out.
I miss my massages. I have one or two every week.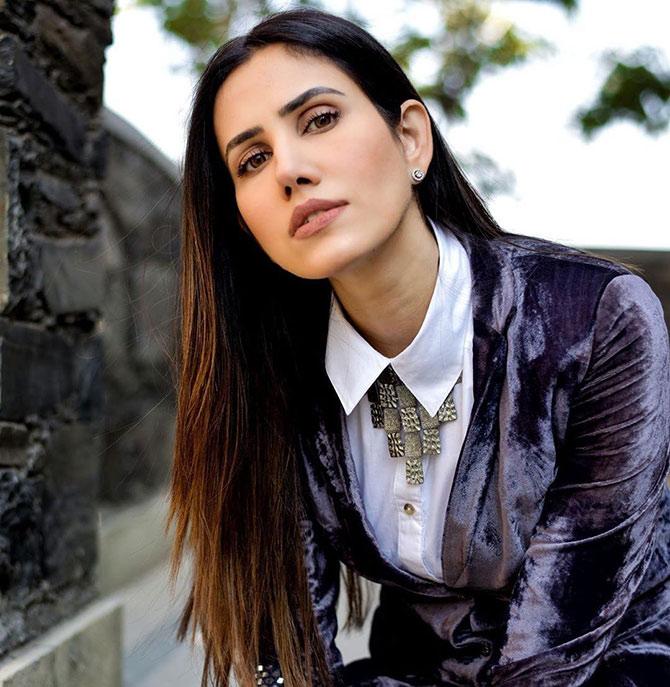 What will you do when the lockdown ends?
I will go for my massages, meet my friends.
Of course, dive back into work immediately.
It's in such a limbo.
Nobody knows what will happen after the lockdown.
Will our shooting schedule be the same?
Will we resume, because my movies require me to travel.
Have you learned something new in this lockdown?
Gardening. I never had taken care of my plants because we have a gardener.
I am doing it now. It is so interesting to work in mud and get your hands dirty.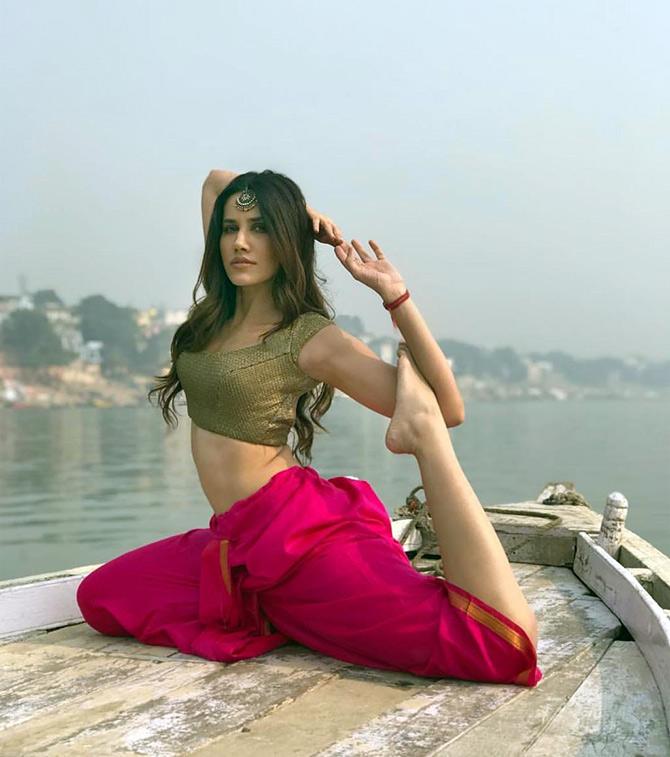 Can you give us five health tips?
Increase your intake of hot water.
Showering with hot water is also good.
You can add haldi to drinking water for immunity.
All of us have been eating a lot, including me, because when you are home, you tend to eat more. That's fine, it's okay to take a break. But make sure you're not having too much processed or preserved food.
Whatever you want, even if it is French fries or noodles or cakes, make them at home.
You must work out, even if it is just walking around your house, jumping in one spot or dancing.
The other day, my mom and I danced to Bollywood music.
More than making a good body, it will keep you sane because you will release your happy hormones called endorphins.
Meditate.
Even if you do not understand what meditation is, just sit with yourself and your thoughts and don't put too much pressure on yourself to be productive.
Don't be lazy, but don't be too hard on yourself either.
Take it easy on days when you don't want to move.
Allow yourself to lie back.