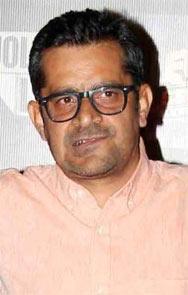 J
olly LLB
director Subhash Kapoor has been accused by an actress, Geetika Tyagi, of sexually assaulting her, an incident he regrets in a video secretly recorded by her.
The actress uploaded the video on her Twitter page where she is seen confronting Kapoor about the incident that apparently took place over a year ago.
Kapoor's wife Dimple Kharbanda and the actress's director-boyfriend Atul Sabharwal are also seen in the 31-minute-long video.
Kapoor appears remorseful in the video, saying, 'This is not a defence. I was told that by coming here, it would probably help you. From last one and a half years, there has not been a single day when this incident has not crossed my mind. I have never ever been part of anything like this in the past. But it has happened with me and I regret it.'
Kapoor's wife is seen sobbing and saying that she is worried about her son's future.
Geetika, who was a journalist before she starred in films like
One By Two
and
What the Fish
, is seen crying and shouting
at the director.
"Because of the incident, I can't trust any person," she said.
Kapoor did not respond to telephone calls and messages, but
indiatvnews.com
reports that he plans to lodge a police complaint against the actress for character assassination.
The actress later clarified that it was not a case of casting couch as the director, also a former journalist, was a family friend she knew for over eight years and it was a platonic relationship.
'It's a breach of trust,' she posted.
She also tweeted thanks to Sabharwal for encouraging her to make the video public. Sabharwal, who directed Arjun Kapoor starrer Aurangzeb last year, tweeted back his support.
'More power to you. May this end the mental suffering that you've been going through ever since,' Sabharwal tweeted.
Photograph: Abhijit Mhamunkar