'I froze, but all I knew at that point was that I had to do it.'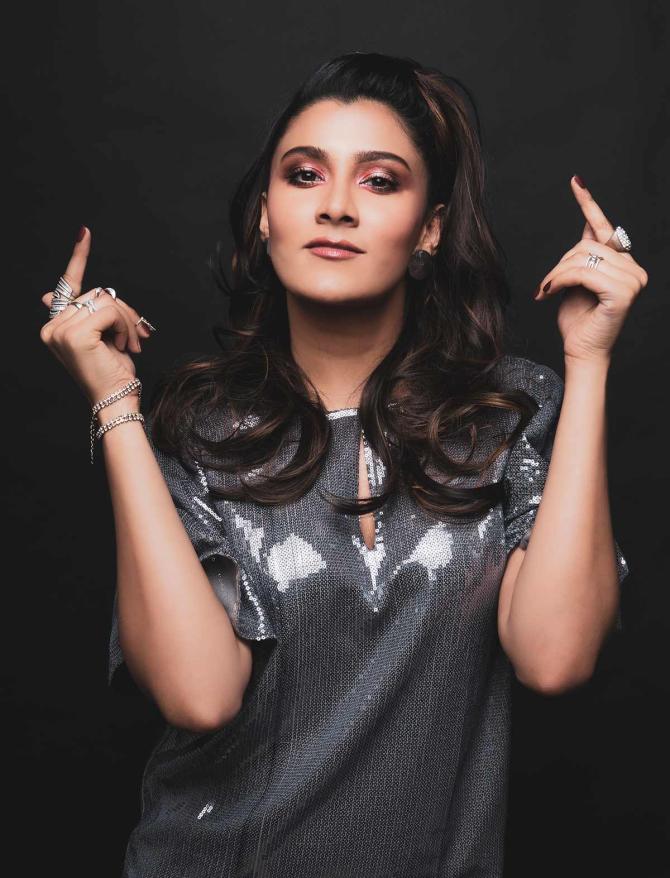 Aastha Gill, who sang the Paani Paani song with Badshah, has been creating a lot of buzz on social media thanks to her stunts in Khatron Ke Khiladi 11.
Aastha went to Cape Town to shoot for the show soon after she recovered from COVID-19.
She admits to Rediff.com Contributor Prateek Sur, "I have surprised myself."
How has the KKK experience been?
My experience has been amazing.
I never thought I would get to experience so many things.
For me, as a singer, when I think of my life back in India, I never thought I would get to be on that height and walk, deal with animals, and do all these stunts that I did.
When I have been given the chance and opportunity to do so such things, I am going to grab it and do everything as best I can.
I have surprised myself.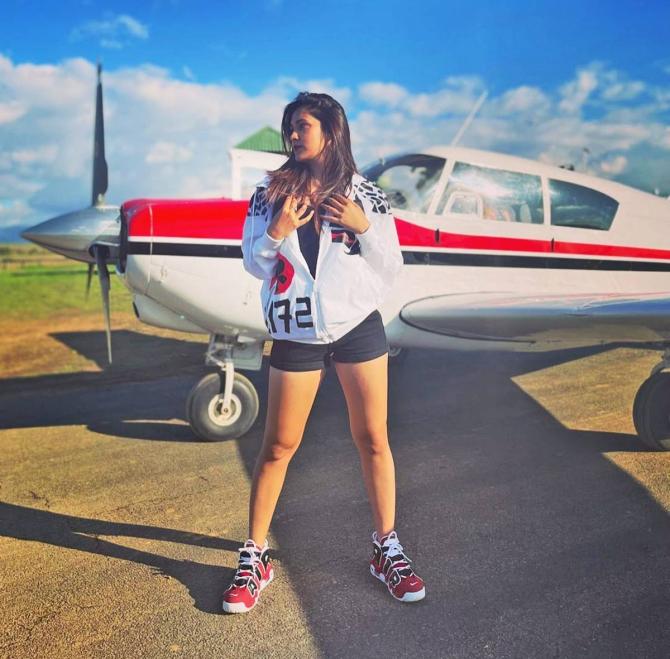 Usually, every season we see actors form close bonds on the KKK sets. Do share some anecdotes with your co-contestants from Cape Town.
I started bonding with everyone the moment our flight started for Cape Town.
I never thought I would get along so well because I knew no one from before.
When we do our stunts and when we are scared to death while performing them, at that time you only have that bunch of people with you and they support you throughout. So obviously, there has been a bond with almost everyone.
Even after coming back from the shoot, we take a shower, freshen up and spend time together. We have dinner together.
Who was your toughest competition?
The toughest competition for me on the show was Arjun Bijlani, who is like the closest to me.
Even Divyanka Tripathi. She is very tough. She has been so fearless. She does the stunts like on a cakewalk.
Also, Varun Sood.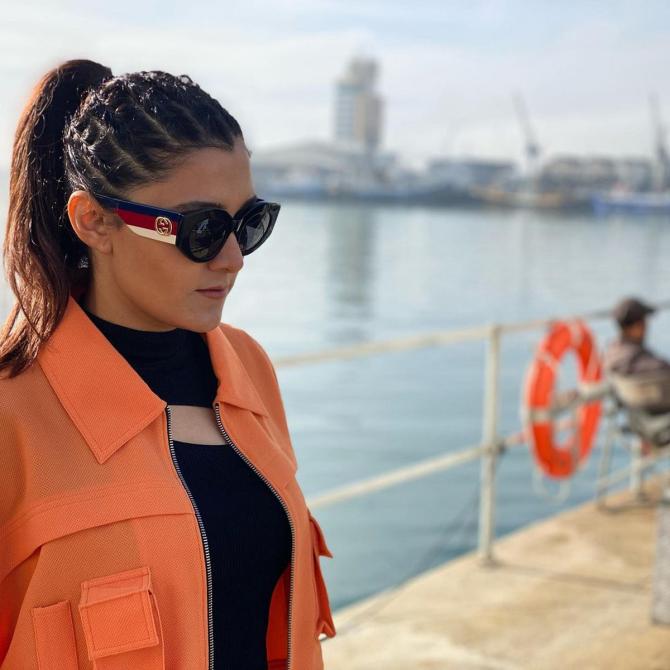 What were you most scared of?
My biggest fear is reptiles and I have faced that on the show.
It was insane!
I never thought I would do such a thing in my life.
When it was happening, I just didn't feel anything because I was so scared.
I froze, but all I knew at that point was that I had to do it.
After the stunt was over, I was so proud of myself.
I couldn't sleep, I couldn't eat!
That was a shot that I will never forget in my life, and I will never do that again in my life.
Does host Rohit Shetty have a favourite?
To be honest, Rohit Shetty has been doing so many seasons, working with so many contestants, he doesn't need anybody to be his favourite.
He likes something about every contestant.
He is a very fair guy.
He praises you when you are doing something really good and taps you on your shoulder. If you are not doing well, he stands there by the stunt and holds your hand and makes you go through it. Even if you can't go through it, he never makes you feel like a smaller person.
He just says I am glad you tried.
I am so inspired by his guts; I feel lucky to have met him.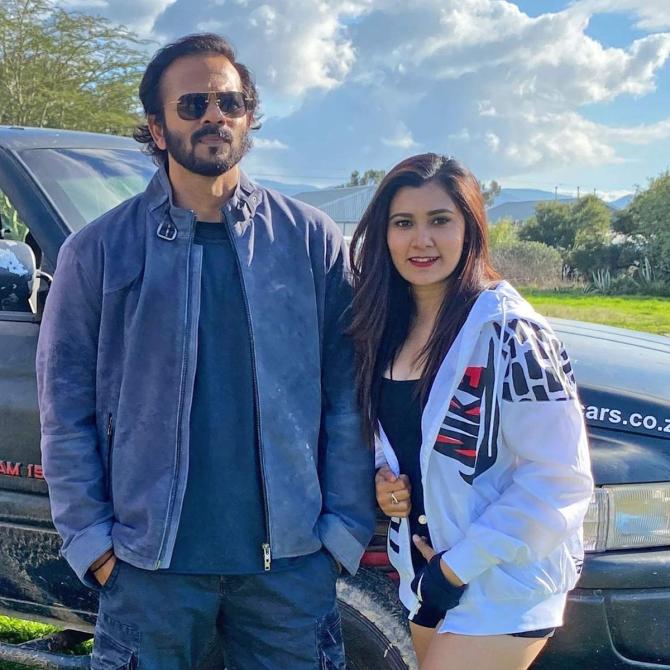 You suffered from COVID. Can you tell us about that?
My COVID journey was very tiring because I just could not get up from bed.
Initially, I did not understand what was happening because a lot of things were going on in my life.
I thought it was probably just fatigue.
But after testing positive, I realised how tired my body was.
Post-COVID, what did you do to get back your strength?
I was asked not to work out as much as possible, so I did not stretch myself too much.
I ate a lot of healthy food.
I was also preparing myself mentally for Khatron Ke Khiladi. I knew that if I didn't work out, I would not be able to perform well.
So I tried working out, but my body couldn't take it.
My mother then told me that that was the time to prepare myself mentally, not physically.
So I just focused and strengthened myself mentally.