In the Bollywood scheme of things, age is as irrelevant as logic.
Acting is all about pretending to be someone else. And in Bollywood, it's not just limited to personality.
No matter how old an actor gets, s/he's always open to playing a character half her/his age.
Quite a few of our stars have attended college on screen even as their own brood got admission at one in real life.
Tiger Shroff, 29, plays a college student in Student Of The Year 2.
We look at some of Bollywood's oldest college students.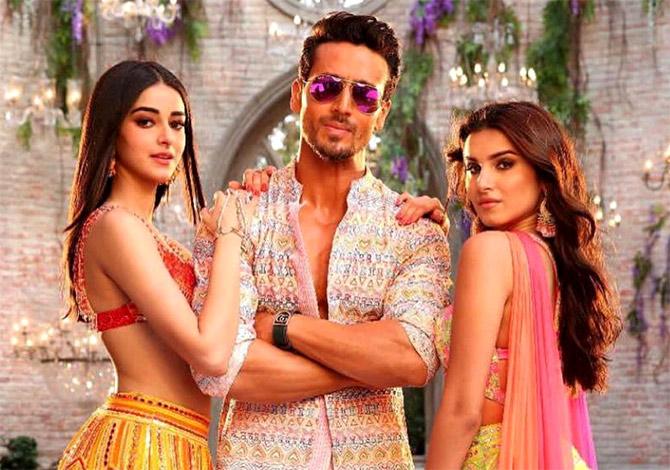 Tiger Shroff, Tara Sutaria and Ananya Panday play college kids in Student Of The Year 2.
Tiger 29, has never been to college in his life.
Tara 23, has received a bachelor's degree in mass media from St Andrew's College, Mumbai.
Ananya 20, studied at the University of Southern California, Los Angeles, till Class 12.
The three look the most age appropriate to step in the role of students in films.
Aishwarya Rai Bachchan, Robot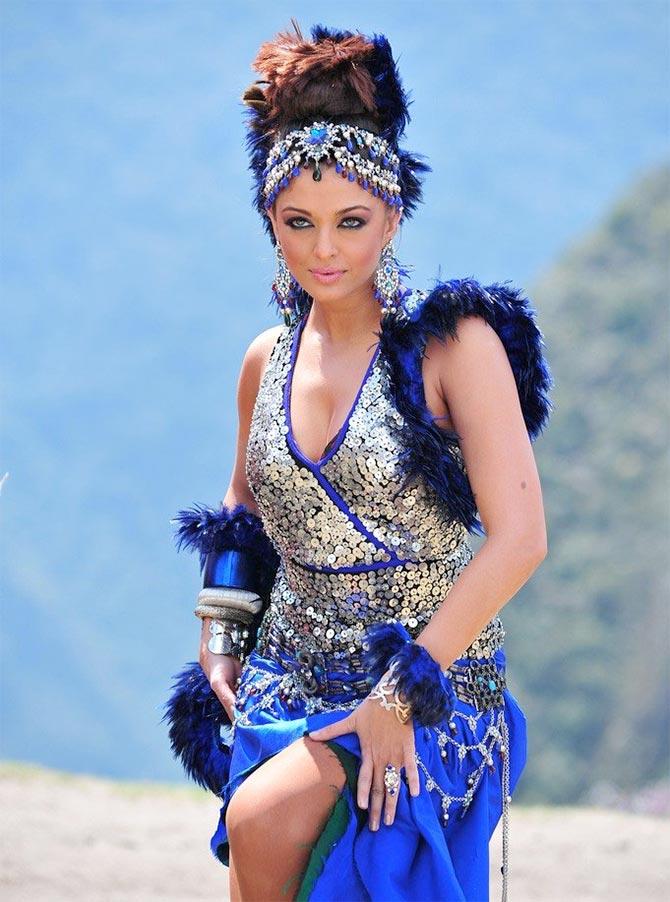 It's super awesome to see an actress giving the men a run for their money in the never too old for school slot.
Aishwarya Rai Bachchan looks pleased as punch as she plays a medical student at 37 in Rajinikanth's sci-fi spectacle, Robot.
Aamir Khan, 3 Idiots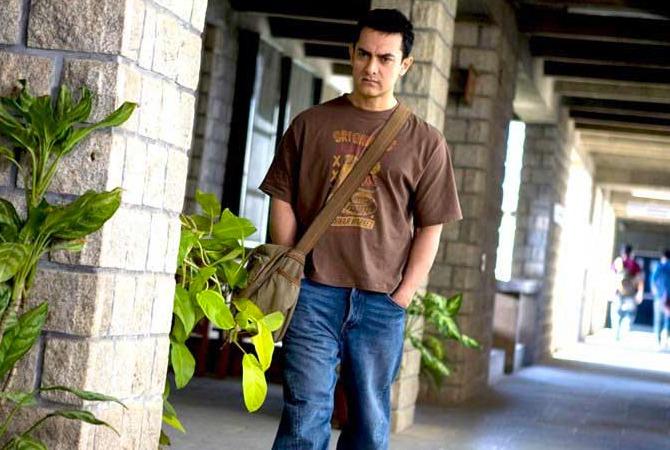 Aamir Khan's youthful appearance helped him pull off quite a few roles that weren't exactly age appropriate.
He was in his late 20s when he played uniform-clad schoolgoer in Jo Jeeta Wohi Sikandar, but nothing can beat his audacity at donning the part of an engineering student in Rajkumar Hirani's money-spinning 3 Idiots at the age of 44.
John Abraham, New York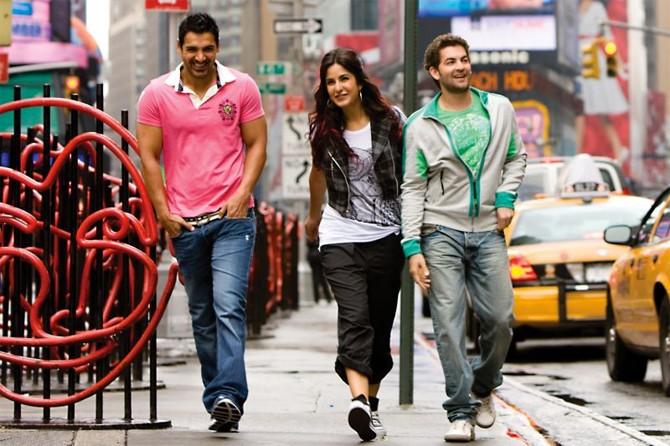 John Abraham is among our hottest and fittest leading men.
Perhaps that's what went in Director Kabir Khan's mind when he chose to cast his Kabul Express hero, not getting any younger at 37 years, to play an international student at a US university in the drama, New York.
Ajay Devgn, Yuva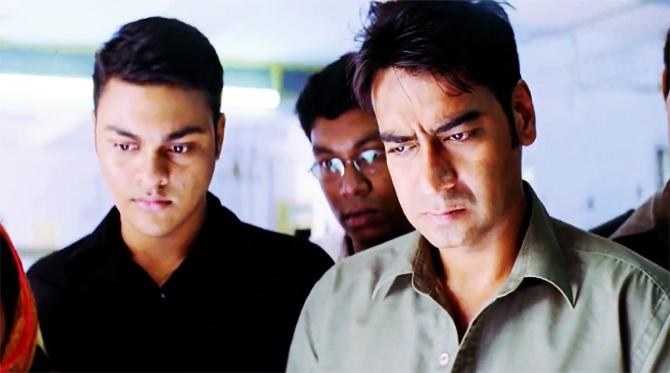 Ajay began his career as a college student in Phool Aur Kaante and went on to play one till the age of 35 in Mani Ratnam's Yuva.
Only his character's PhD status and active involvement in student politics more or less justified his casting.
Salman Khan, Tere Naam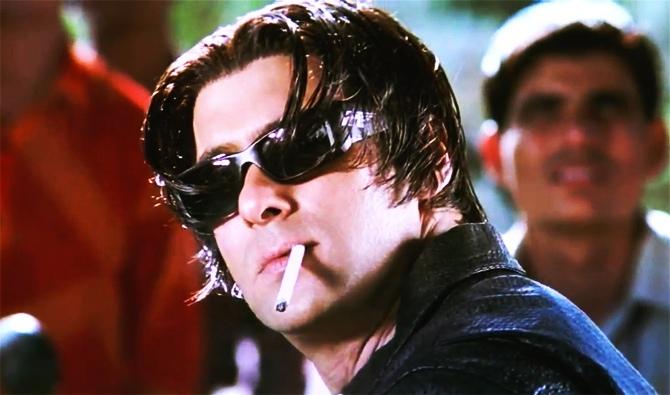 Sporting a silly wig (that became a hugely copied haircut) and a cocky attitude, Salman plays a campus bully who turns into a new leaf after bumping into the nervous, coy Bhoomika Chawla.
Having romanced heroines as young as 18-year-old Sneha Ullal, the superstar gets away with playing a 38 year old in college.
No wonder he loses his mind at the end of Tere Naam.
Jaani Dushman: Ek Anokhi Kahani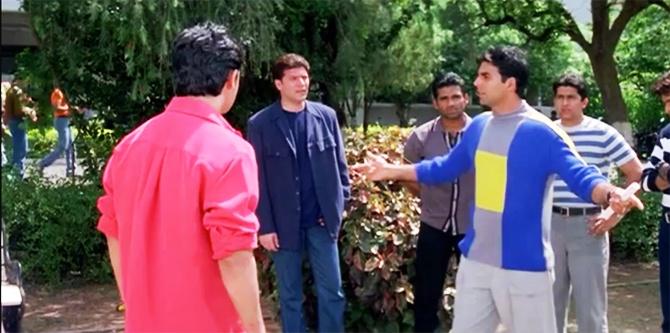 Jaani Dushman is considered a cult for many reasons.
Apart from its mind-boggling imagination that sets a new benchmark in stupidity, it's quite a hoot to see the likes of Akshay Kumar, Suniel Shetty, Aditya Pancholi, Manisha Koirala, Sonu Nigam, well in their 30s and 40s, playing a bunch of dimwitted college students.
Govinda, Dulaara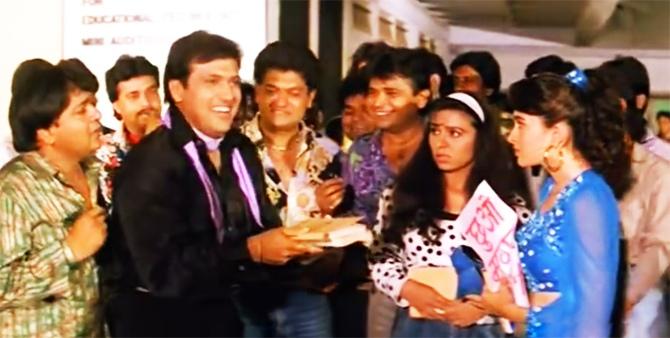 At 31, Govinda shook his butt as raunchily as possible to play a typical college lout hounding a mini-clad Karisma Kapoor to the beats of Mere Pant Bhi Sexy.
We rather see him play a Coolie, thank you very much.
Shah Rukh Khan, Kuch Kuch Hota Hai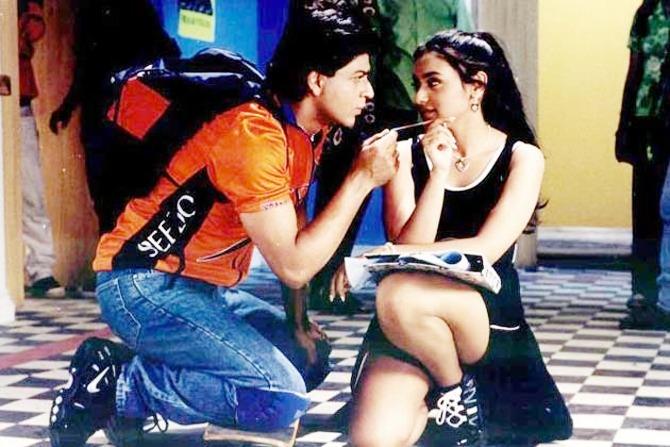 Before finally embracing his 40s in Chennai Express, Shah Rukh Khan portrayed a smug, 'cool' teen with a wardrobe filled with hip Gap and DKNY hoodies in Kuch Kuch Hota Hai.
He was only a month short of turning 33 at the time of its release.
Sanjay Dutt, Jeena Marna Tere Sang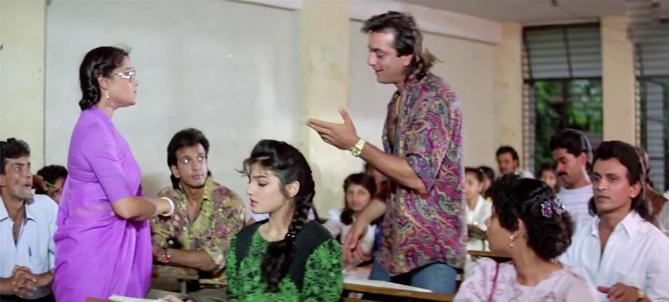 What happens when the entire film industry and its mother calls you 'Baba,' you grow up believing you're one till eternity.
And that probably explains Sanjay Dutt's decision to play a overgrown college boy flaunting his chest hair and long mane in Jeena Marna Tere Sang.
But what's Annu Kapoor's excuse?
Kareena Kapoor, Bodyguard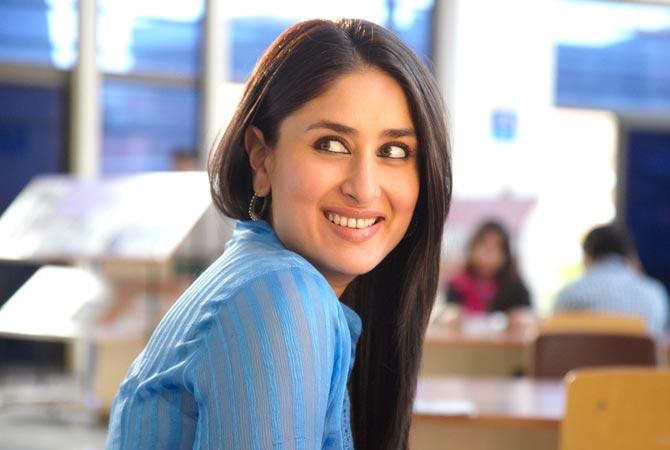 While most film-makers begin to shy away from signing heroines once they hit their 30s in Bollywood's narrow-minded scheme of things, Bodyguard says a lot about Kareena Kapoor's popularity.
Although it's a purely ornamental part, Bebo hardly looks her real age -- 31 -- while playing a college-goer in the Salman Khan vehicle, Bodyguard.