The Master Dinanath Mangeshkar award ceremony was held on Monday, April 24, on the occasion of the 75th death anniversary of Master Dinanath Mangeshkar, and it had a surprise turn.
Superstar Aamir Khan turned up at a private award function after 16 years!
Take a look at all those who received the awards.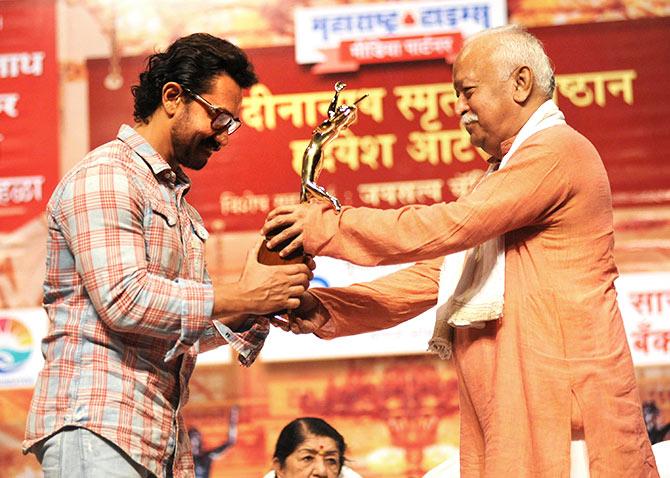 Aamir Khan was honoured with the 75th Master Dinanath Mangeshkar Award for his blockbuster Dangal.
Rashtriya Swayamsevak Sangh chief Mohan Bhagwat presented the Vishesh Puraskar, part of the Dinanath Mangeshkar Awards given to eminent personalities in various fields, to the 52-year-old actor whose wrestling saga was one of the biggest hits of 2016.
"Today wherever I am, the credit goes to all the writers who have written my films.
"I am here because of the directors and writers for the wonderful work they've done. I thank all of them," Aamir said after receiving the award.
Director Nitesh Tiwari, who was also present at the event, thanked the audience for making the film a huge hit.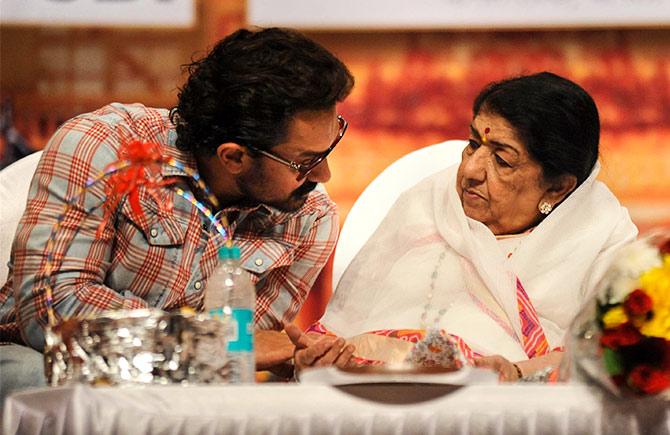 Aamir Khan chats with Lata Mangeshkar.
Watch the awards function here.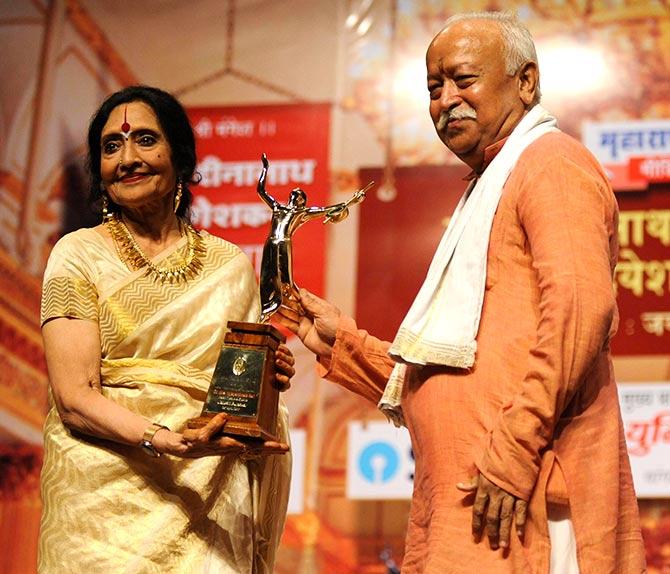 Legendary actress Vyjayanthimala Bali was honoured with the Master Dinanath Vishesh Puraskar for her achievements in Hindi cinema.
"I am speechless to receive this award. I've been blessed to still perform at some events, across the world. I acted in films and I am dancing still. May be it means that people have loved it. Lata didi (singer Lata Mangeshkar) invited me so I had to be here," said the 80-year-old actress.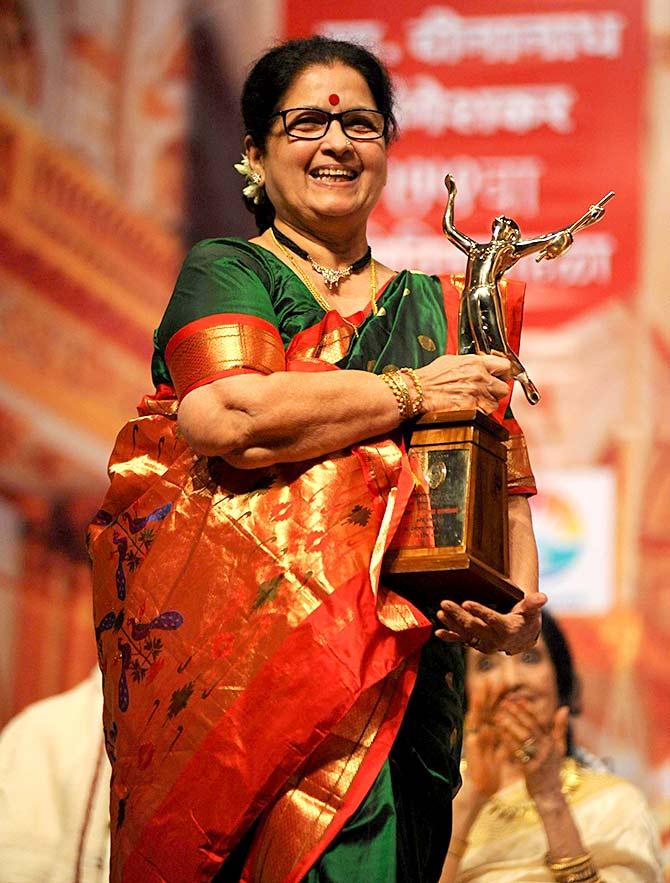 Yesteryear Marathi actress Ashalata Wabgaonkar was also honoured with an award on the occasion.
The Mohan Wagh award for best drama was presented to Sunil Barve for Amar Photo Studio – Subak Sanstha.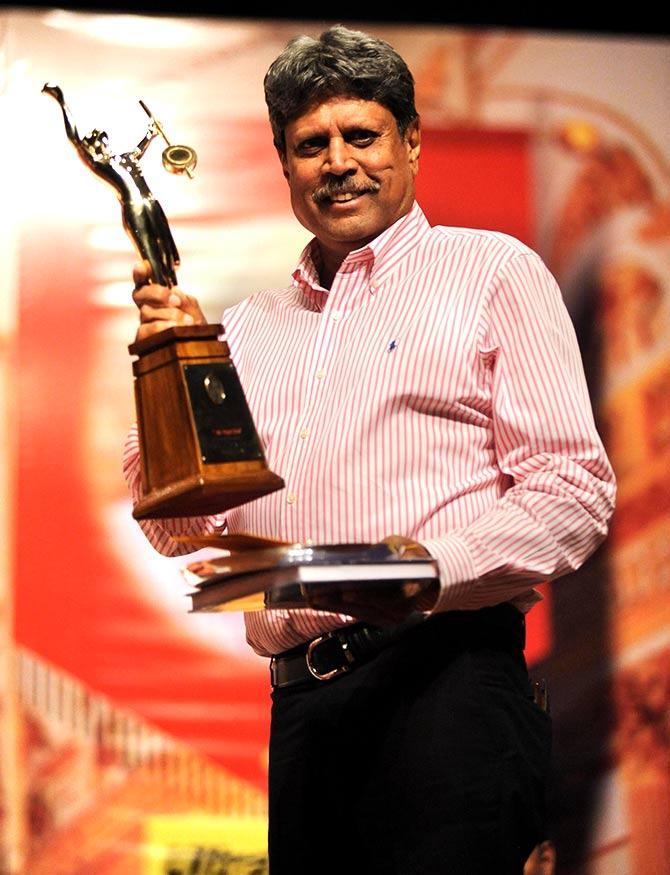 India's 1983 World Cup winning cricket captain Kapil Dev was awarded for his outstanding contribution to the sport.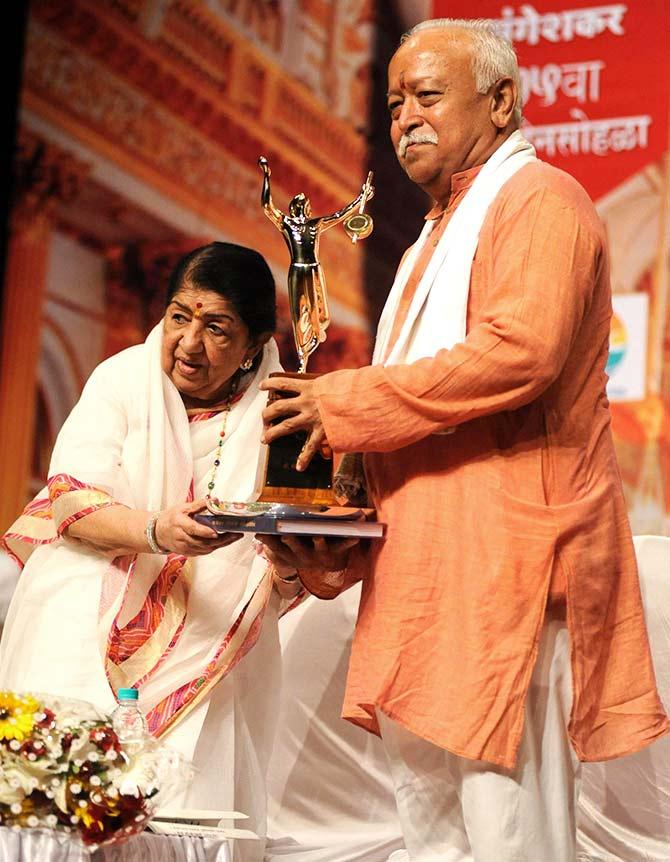 Speaking on the occasion, RSS chief Mohan Bhagwat, who was the chief guest, said the award winners are a source of inspiration and their good work in respective fields will help in nation building.
Other awardees included Kishore Deshpande, presented with the Anadmayee Puraskar for his work in social service; Vishwanath Karad, founder, Vishwashanti Kendra, presented with the Samarpit Jeevan Puraskar; Vijaya Rajadhyaksha, conferred with the Vagvilasini Puraskar for her work in literature.
Uday Nirgudkar received an award for his editorial work while Kaushiki Chakraborty was awarded for her endeavour in the field of music.
Legendary singer Lata Mangeshkar was also present at the event, organised by the Master Dinanath Smruti Pratishthan and Hridayesh Arts.
Photographs: Pradeep Bandekar.