The top posts on social media from your favourite Bollywood celebrities:
Following a post on Facebook, actor Aamir Khan decided to meet a 14-year-old fan, Nihal Bitla. Nihal suffers from progeria, a rare genetic condition that causes a child's body to age quickly.
He posted a picture on Facebook and wrote: 'It was lovely meeting you Nihal, along with your father Srinivas and your sister Vaishnavi. The beautiful Ganesh drawing you made has been sent for framing and will be up in my room. I will look at it and remember you everyday. Lots of love. A.'
Nihal thanked Aamir and wrote: 'Thank you Aamir uncle for making my dream come true. Your 'Taare Zameen Par' always inspired me to face adverse situations and I was always knew that one day I will meet you. Also a special thanks for appreciating the Ganesha I drew for you. Hope you will always keep it with you.
'The goodies that you gave me with your autograph will always make me remember our meeting.
'I am feeling very optimistic and positive about life. I am sure you will help spread the word for the Progeria Research Foundation to identify 60 more kids like me in India so that they can get the right treatment. Thanks again for making the time available for me and my family so quickly. And thank you Humans of Bombay, these small but precious moments really make life worth it.'
***
Emraan Hashmi learns to make an omelette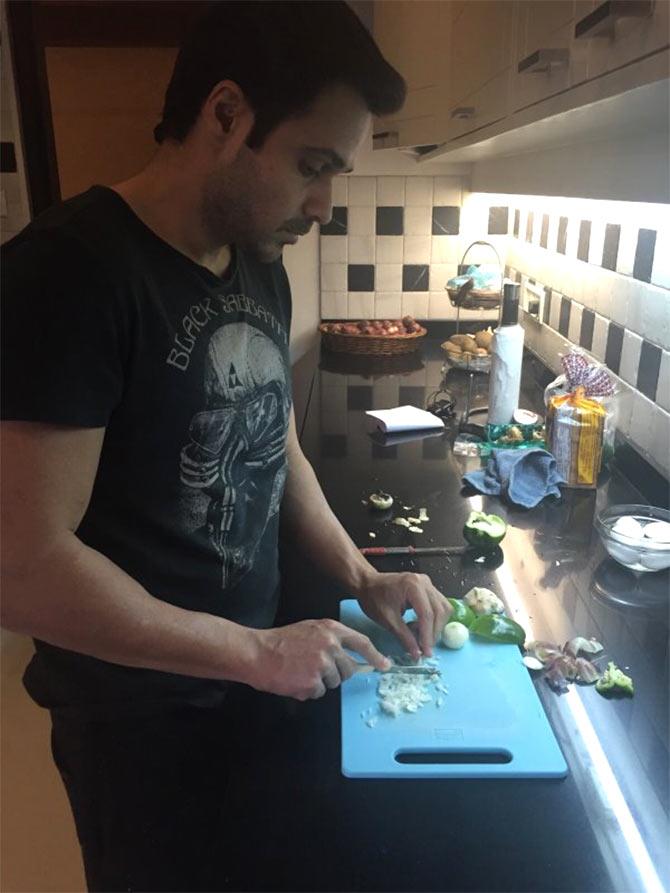 Actor Emraan Hashmi, who is currently shooting for the latest leg of the upcoming biopic Azhar, recently learnt how to make an omelette.
He posted some pictures on Twitter and wrote: 'Yaayyyy! Just graduated from boiling water to making an omelette. No casualties! Phew!'

Directed by Tony D'Souza, Azhar is based on the life of former cricketer Mohammad Azharuddin.
***
Rishi Kapoor transformed for Kapoor & Sons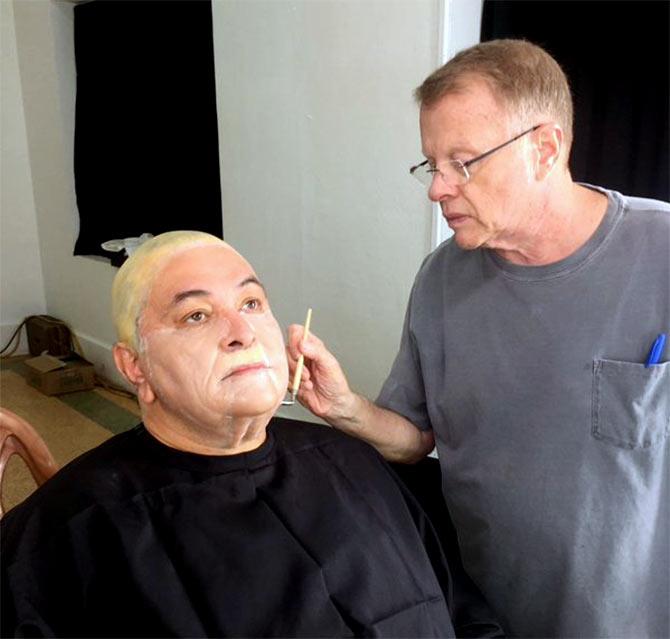 After working with Shah Rukh Khan on Fan, three time Oscar winner Greg Cannom is now concentrating on Shakun Batra's Kapoor & Sons.

Actor Rishi Kapoor shared a picture from the sets and wrote: 'Teaser picture.Acclaimed American Make Up Artist Greg Cannom making me up for Kapoor & Sons.On chair for five hours!'

The film will also star Sidharth Malhotra, Alia Bhatt, Fawad Khan, Sanjay Dutt, and Amrita Puri.
***
'Bajirao Mastani is damn good'

Praises continue to pour in for Sanjay Leela Bhansali's Bajirao Mastani.

Amitabh Bachchan, who recently saw the film, tweeted: 'Blessed to be in times of "BajiRao Mastani" the film by a master behind the camera and a host of extraordinary talent in front of it.'

Rishi Kapoor: 'Bajirao Mastani is a "Magnum Opus"Sheer brilliance by Sanjay. Equal acting honours to #Ranvir #Deepika #Priyanka #Tanvi. Congratulations to all.'

Shekhar Kapur: 'Spoiler alert! A scene in #BajiraoMastani of @RanveerOfficial fighting his own demons is as brilliant as anything I've seen in Indian Cinema.'

Sudhir Mishra: 'Bajirao's damn good.Confirms my belief tht Sanjay B'son his way2makin d definitivefilms in d Indian Cinematic tradition. Wll b 1 of d masters.'
***
Ae Dil Hai Mushkil to release on Diwali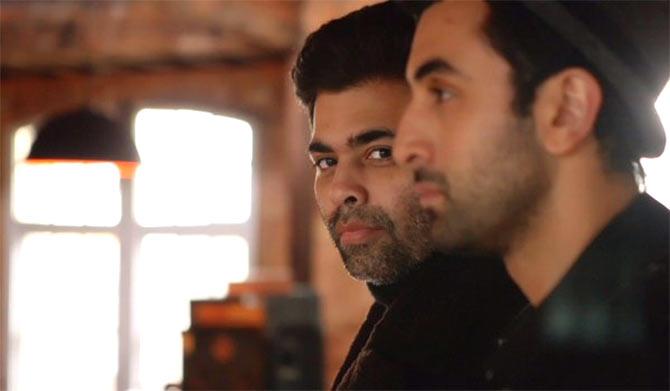 Karan Johar, who recently finished shooting in London for his next directorial venture Ae Dil Hai Mushkil, turned to Twitter to announce the release date. The film will release on October 28.

He posted a picture and wrote: 'And it's a wrap on our London schedule!!!! #AeDilHaiMushkil all set to release on the 28th of October 2016!! DIWALI!'

The film will star Aishwarya Rai Bachchan, Ranbir Kapoor, Anushka Sharma and Fawad Khan.
***
Sushant Singh Rajput meets Dhoni's daughter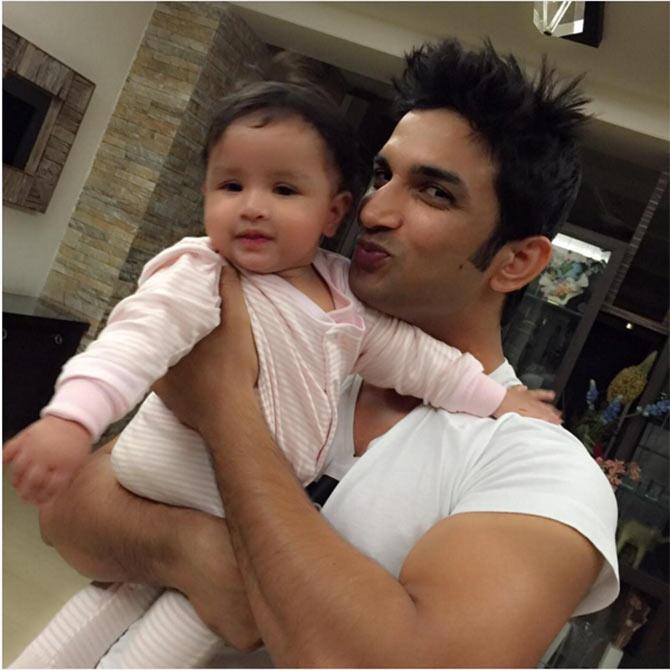 Actor Sushant Singh Rajput, who is currently working on the biopic, M S Dhoni: The Untold Story, recently met Mahendra Singh Dhoni's daughter Ziva.

He posted a picture on Instagram and wrote: 'And me with the baby..:))) #ziva'

Directed by Neeraj Pandey, the film will also star John Abraham, Shreyas Talpade, Ram Charan, Fawad Khan, Kiara Advani, Kader Khan, Varun Dhawan and Arjun Kapoor.
***
Shruti Haasan, Mandira Bedi holiday in England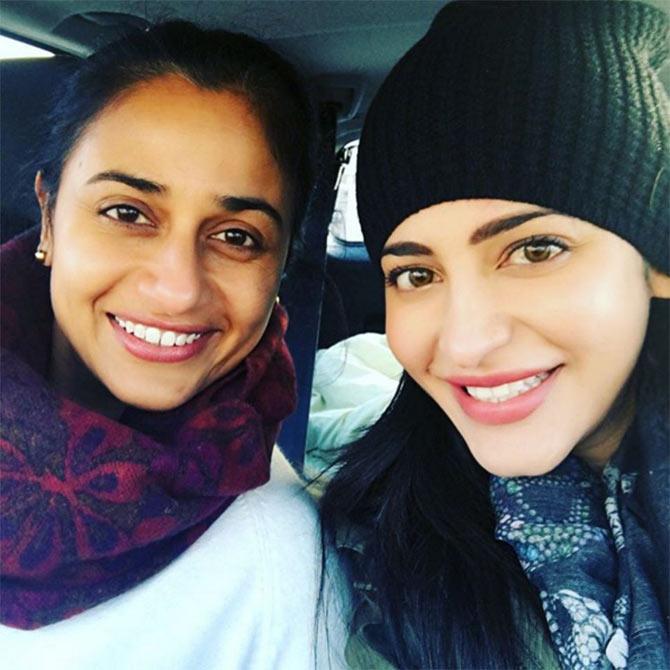 After completing the shoot for Rocky Handsome, actress Shruti Haasan is currently enjoying her time off in England.

She posted a picture and wrote: 'With Akka in yingland!!!!'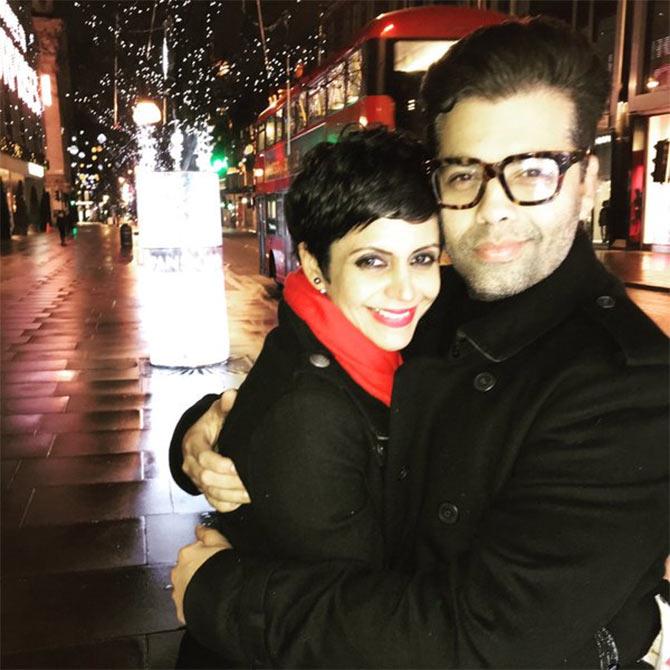 Meanwhile, Mandira Bedi met Karan Johar in London. She shared a picture of them together and wrote: 'And it's nice to bump into fun people unexpectedly on the streets of London! #ChristmasWeek #londonvacation'