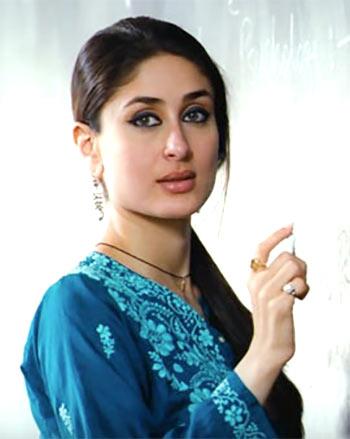 Take the fun poll now!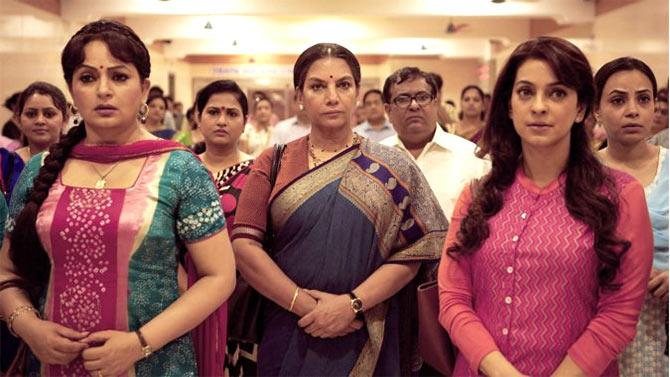 A good teacher can be quite a role model for a child.
They ask. They answer. They enlighten. They inspire. They shape our mind and show faith in our potential.
And if it's a Hindi film, they entertain too.
On screen, educators are mostly larger-than-life in both virtue and glamour.
In Chalk n Duster, Shabana Azmi and Juhi Chawla play schoolteachers pointing out at the problematic education system of the country.
Perfect occasion to recall some of our coolest (and cutest) reel-life masters and masternis, we thought.
Also, you can vote for your favourite in the poll below.
Aamir Khan, Taare Zameen Par
Aamir Khan's concerned Nikumbh is the sort of guy who takes a bus all the way from Panchgani to one of his dyslexic student's homes in Mumbai to make the latter's parents understand their folly.
His interaction with his students is super fun, defined by trust, sensitivity and mutual respect ensuring a bond that's rare and reliable.
Akshay Kumar, Brothers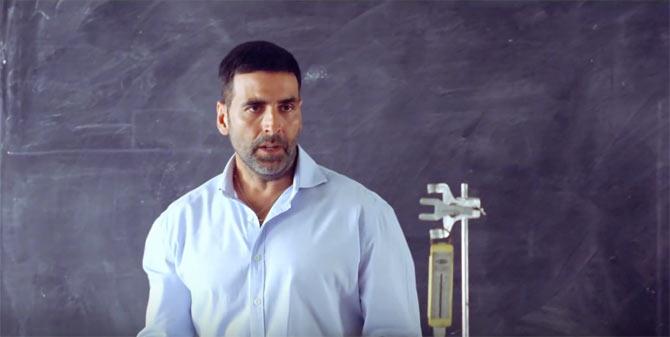 Sporting sleek tattoos and a shabby salt and pepper beard, Akshay Kumar's hunky physics teacher sure knows how to grab his classroom's attention.
Kareena Kapoor, Bajrangi Bhaijaan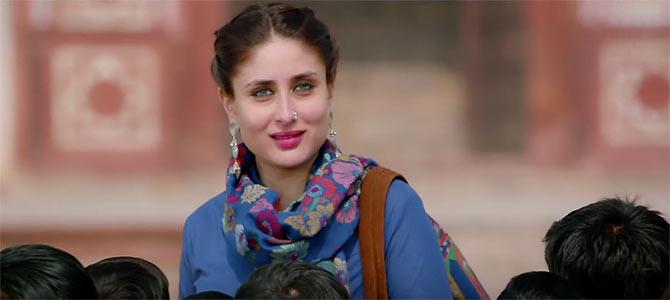 What kiddo wouldn't be happy around a pretty school teacher like Kareena especially when she brings animated guests like Salman Khan on educational picnics to Delhi's famous monuments?
Kareena Kapoor, Kurbaan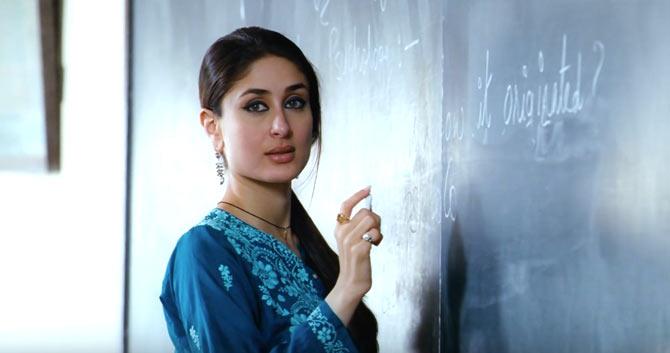 Once again, Bebo finds time to make googly eyes at her hero on college campus as a young teacher engaged in a hush-hush romance with her suave colleague. More importantly, she can scribble on the board without even looking at it.
Sushmita Sen, Main Hoon Naa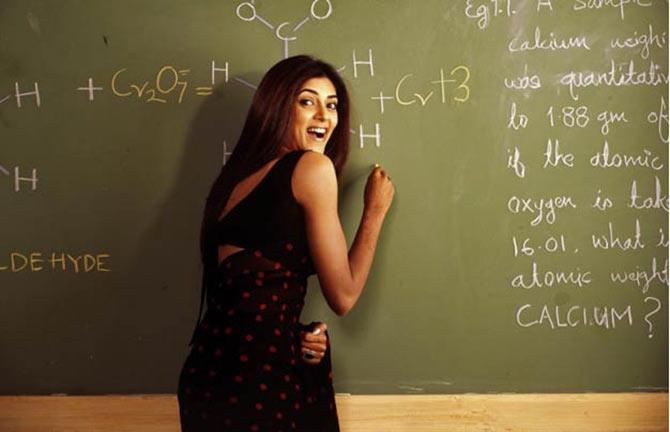 If there's one screen teacher who takes her subject and saris most seriously, it's Main Hoon Na's Chandni Ma'am. No one else can better her chemistry classes, right Mr Flutesnoot?
Chitrangada Singh, Desi Boyz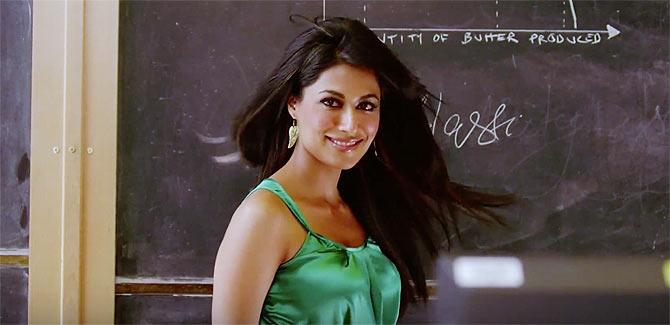 Former overweight classmate-turned-hot class teacher taking personal interest in Akshay Kumar's academic progress, Chitrangada Singh's scorching geek avatar is stuff teen fantasies are made of.
Aishwarya Rai Bachchan, Shabd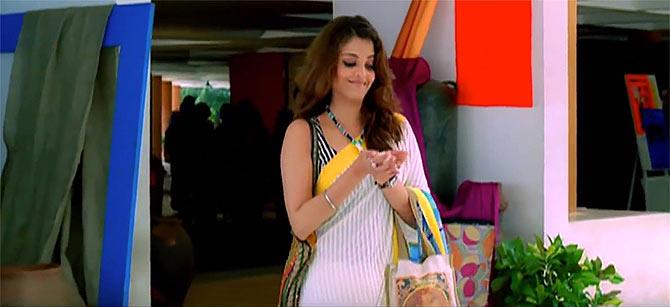 Fashion teacher Aishwarya Rai closely mingles and enjoys the flirtations of her smitten student to trigger catty staffroom talk. Although we mostly care about how bohemian her work wear is.
Gayatri Joshi, Swades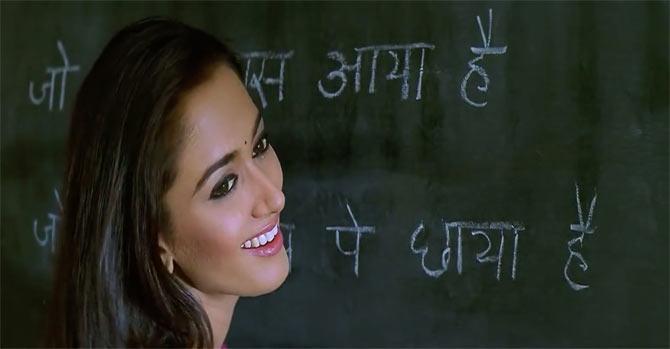 Whoa, a schoolteacher who writes Javed Akhtar's lovey-dovey lyrics on the blackboard, inappropriate much?
Not really, for most part Gayatri Joshi is a sensible, smart tutor taking the initiative to educate on grass root level in hope of a literate, evolved India.
Shahid Kapoor, Paathshala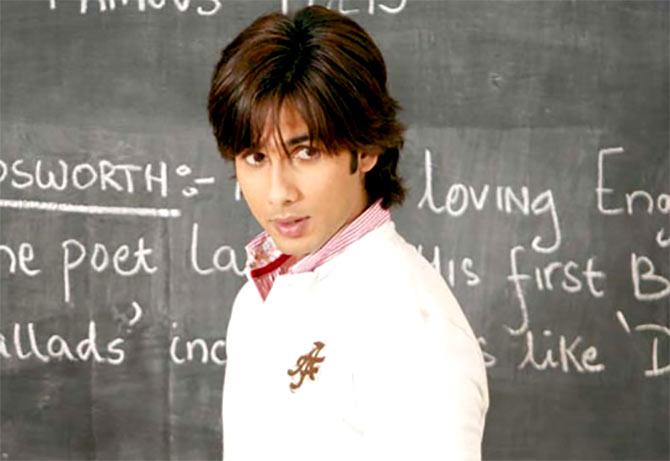 A boyish Shahid Kapoor protests over ridiculous management decisions and its impact on the education system and students in a strikingly inferior remake of the Marathi film Shaala.
Shah Rukh Khan, Mohabbatein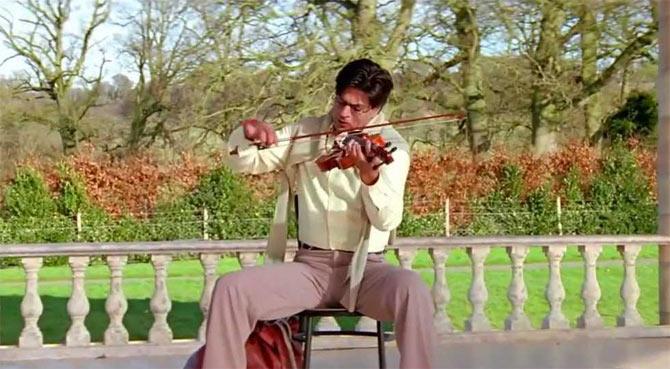 Shah Rukh Khan's free-spirited, violin-playing music teacher Raj Aryan challenges the authoritative supremacy of gurukul principal Amitabh Bachchan by encouraging his students to follow their heart over their head.
What's more, he even facilitates not one but three of these love stories.
Naseeruddin Shah, Sir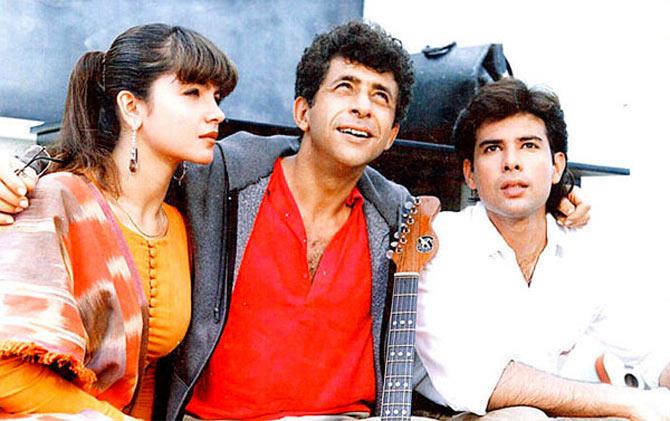 From treating speech impediments to singing rain songs in the classroom to playing peacemaker between mafia gangs, Naseeruddin Shah's multipurpose 'Sir' achieves a great deal.
Madhuri Dixit, Parinda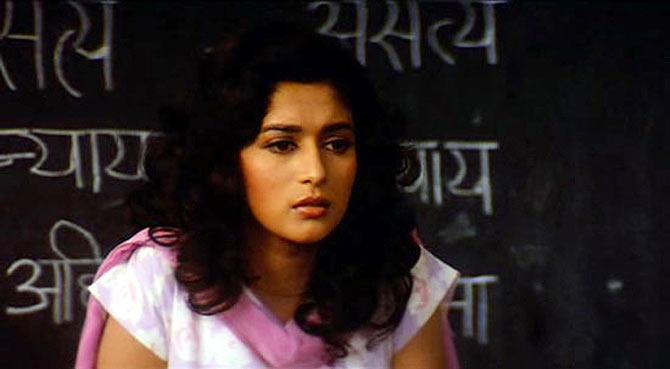 As the righteous schoolteacher who believes in the path of honesty and goodness, Madhuri Dixit practises exactly what she preaches in Parinda.
Amitabh Bachchan, Kasme Vaade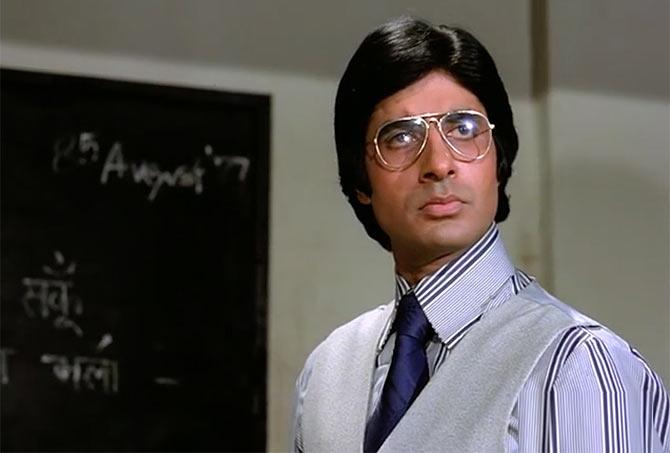 It's always fun to hear Mr Bachchan recite one of his favourite poems by his father Harivanshrai Bachchan. In Kasme Vaade, he teaches it too.
Simi Garewal, Mera Naam Joker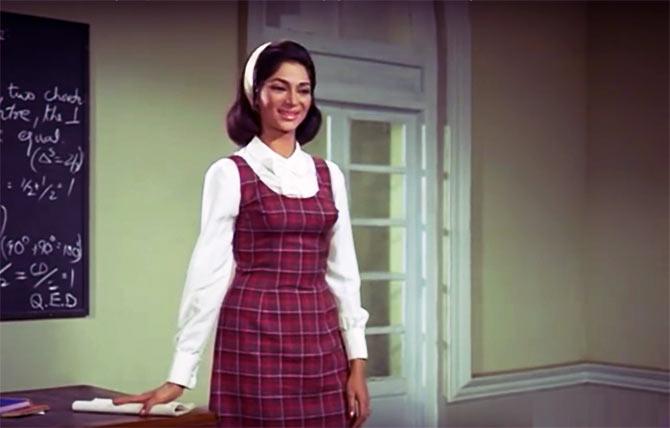 Of course, Simi Garewal continues to occupy top spot under the hottest schoolteacher Hindi Cinema has ever witnessed.
Besides the obvious sensual side of her personality, Garewal's insightful yet subtle Mary helps her infatuated pupil realise his own potential and calling as someone more than a class clown.
Nargis, Shree 420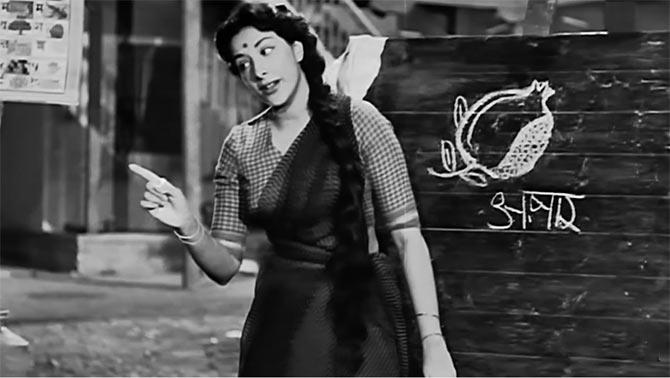 Teaching can be fun and creative like the lovely Nargis proves through her rollicking riddles session Ichak Daana Bichak Daana in Shree 420.