Bryan Adams sends Ronjita Kulkarni and several thousand Mumbaikars to Heaven!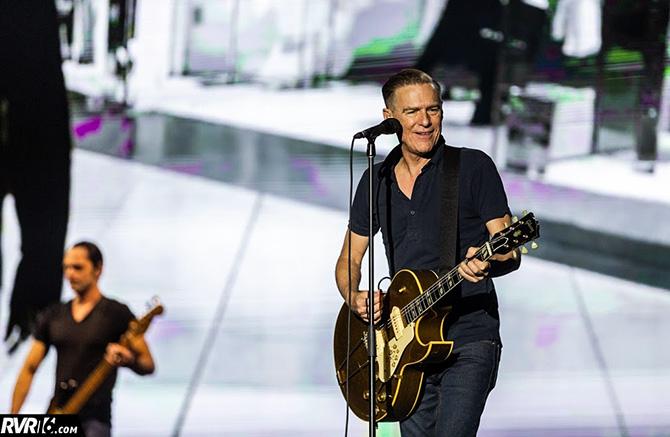 Bryan Adams staged a concert in Mumbai for the fifth time on Friday, October 12, but the audience clearly wanted more of him.
"It's so nice to be back!" Bryan exclaimed as the crowds at the Jio Gardens, Bandra Kurla Complex, north west Mumbai, cheered loudly.
The Canadian singer, who turns 59 on November 5, was a sensation as spectators -- ranging from teenagers to senior citizens -- sang to his songs.
Barely would Bryan begin singing his most popular songs, hits like Summer of 69 and Everything I Do I Do It For You, and the Mumbai audience would take over from him!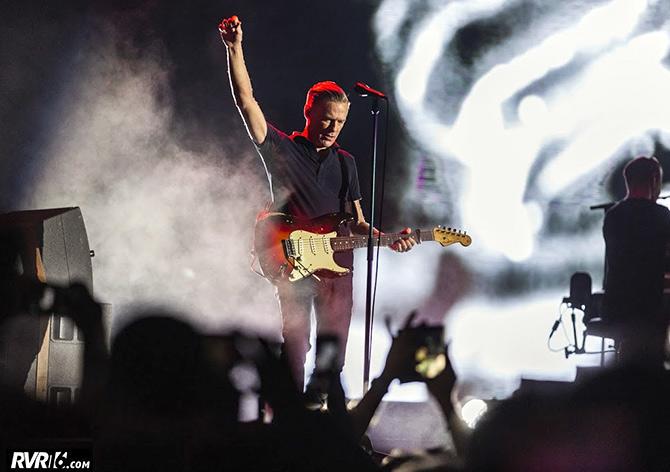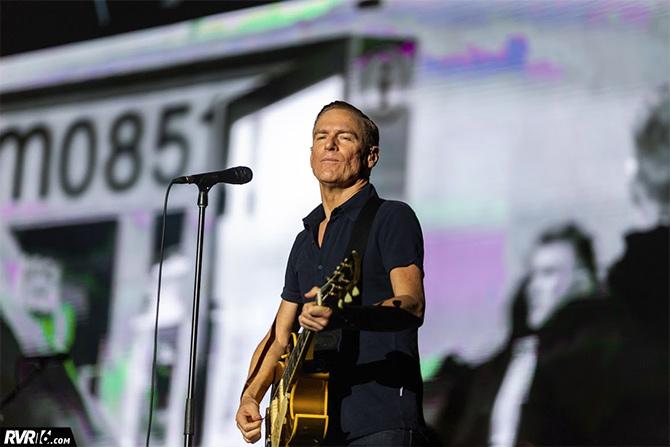 Bryan took the stage at 8 pm and strummed his yellow guitar to songs like The Ultimate Love, 18 Till I Die, Can't Stop This Thing We Started, Cuts Like Knife, Have you Ever Loved A Woman, Let's Make A Night To Remember, Heaven, All For Love...
But it wasn't only the music that had the audiences cheering.
Wearing a black T-shirt and blue jeans, the singer from Ontario had a rather intimate conversation with the crowd.
"The first time we played here (in Mumbai) was at the cricket ground (the Brabourne Stadium, south Mumbai). They put a big fence in the middle of the cricket pitch, and on one half, we had everybody and on the other, we had the cricket club!" he exclaimed, drawing much laughter.
"I'm glad we're doing it like this tonight. I don't know how much time you've got but we've got a long show," he said.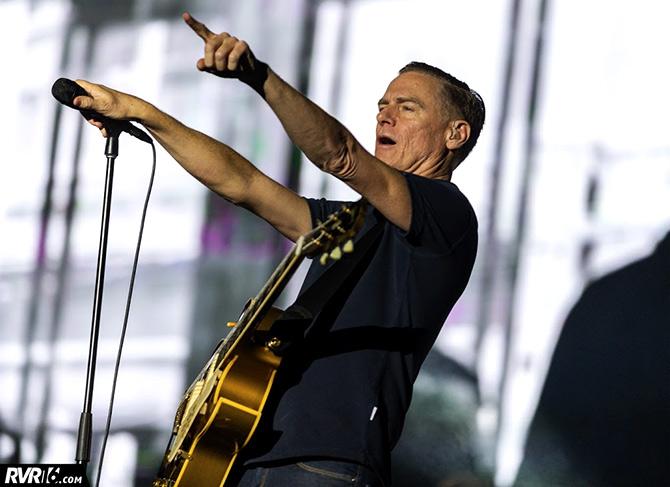 Harshdeep Kaur was the standout opening act, belting out Bollywood hits like Kabira, Zaalima and Ae Dil Hai Mushkil.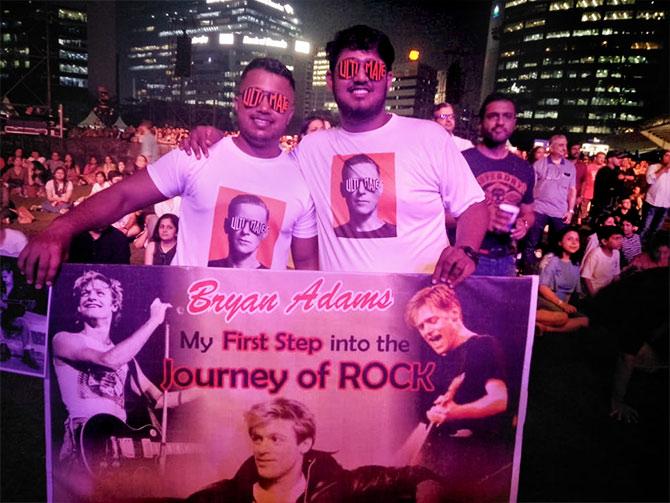 Guru Prasad and Abhishek Tambe, both 22, have been Bryan Adams fans for six years.
"Summer of 69 was the first English rock song that we heard," says Guru. They were all of 16 then.
They made these sunglasses, T-shirts and the banner the night before the concert, hoping to get Bryan's attention.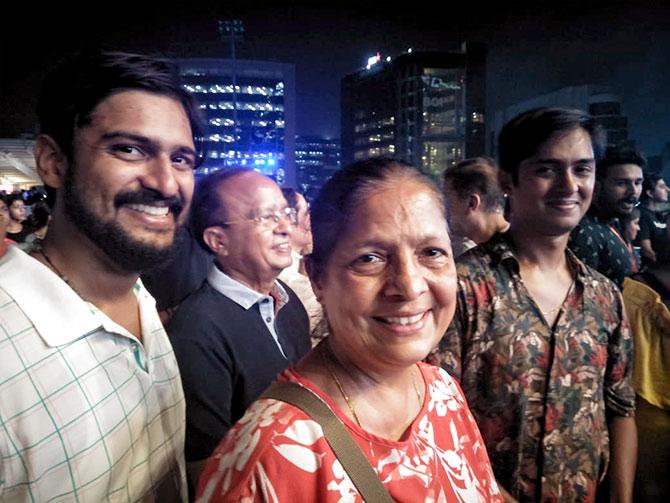 Rita Vaz, 66, was at the concert with her sons, Godfrey, 27 and Greg, 33.
"I always listen to his songs. My sons wanted me to attend at least one concert. This is my first- ever concert," Rita says, beaming.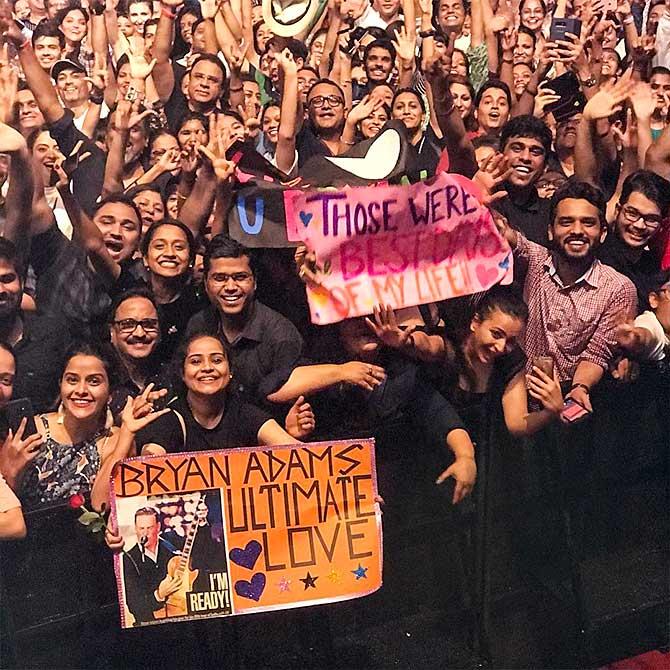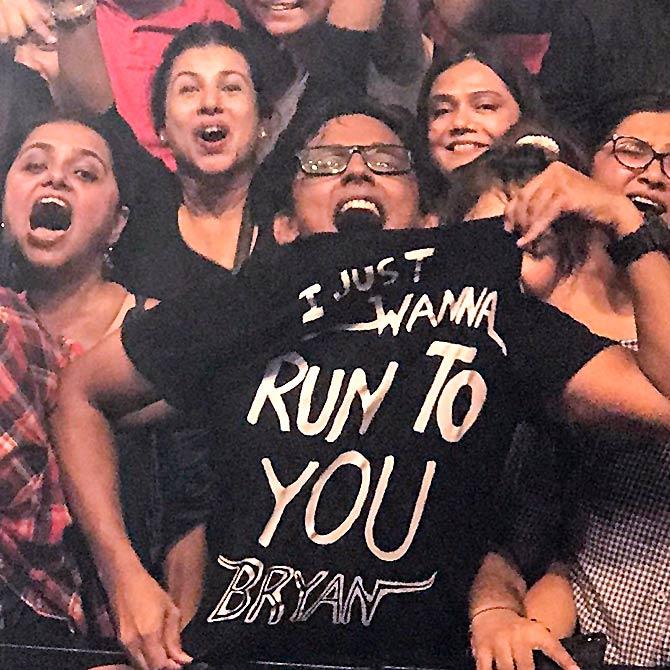 While the fans were rocking, the organisers and security were working hard.
Policemen Mohite and Nitin Kadam had been at the venue since 2 pm.
They left their homes at 9 am, reporting to their police station first. The duo said they would return home well past midnight.
"When there's public, there's no break. No time to even sit," says Nitin.
Even their lunch, tiffin from home, was consumed on the go.
But they weren't complaining.
"We had heard of Bryan Adams, but haven't heard his songs," Nitin says with a smile.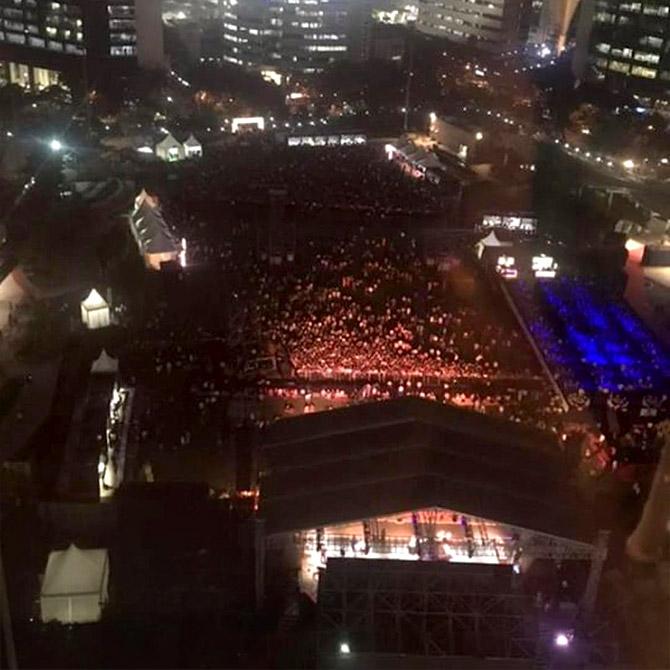 Fire Marshal Pankaj Tripathy, 34, had been at the venue since 8 am. He had been working in shifts for the last three days at the venue.
As he grabbed a vada pav, he said he would leave only after the concert ended, well past midnight.
Sushmita Bhattcharya, 29, was working the merchandise stalls.
Bryan Adams T-Shirts at Rs 899 were selling well; 110 were gone even before the concert started.
"I'm a Bryan fan; been listening to his songs since childhood. I love his romantic songs like Please Forgive Me and Everything I Do. I have chosen this stall for easy access to the stage!" Susmita says with a laugh.