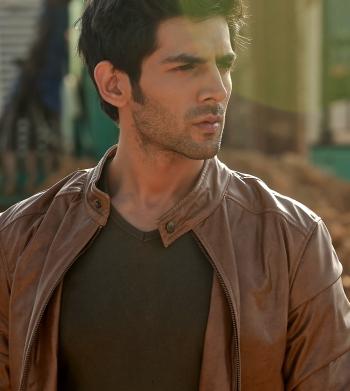 Kartik Aaryan of Pyaar Ka Punchanama series is in a happy space after the second installment of the film became a smash hit like the first.
The actor, who celebrates his 25th birthday on November 22, says, "Whenever people have asked me my age, I would always increase it. I don't know why I loved doing that. But now I tell them my real age."
His parents and sister will be arriving from Gwalior to celebrate his birthday with him. It will be a quiet dinner, he says, with no elaborate celebrations.
"The film has been doing well, so I have been busy with promotions and parties. Now, I want to spend time with my family," he explains. The family will then visit the Shirdi temple.
Kartik is best known for his hilarious monologues in the Pyaar Ka Punchnama movies, which has become a hot favourite among youngsters. He especially has a growing female fan following.
"I am planning to send personalised videos of 10 seconds each for my hardcore fans," he says. "Actually most of them have asked me to send the videos with their names. I will take some time out and make videos for them. They are very special to me, so I have to do something special for them."
Watch Kartik's hilarious monologue!
Video: NV Reuben