Want to be Salman Khan for a day?
What is a day like in Salman Khan's life?
Does he go about his day like us ordinary folk, or is it more glamorous?
On Sallu's 52nd birthday, we decided to visit his life, via his Instagram posts, and see what it's like Being Salman for a day.
Being a mamu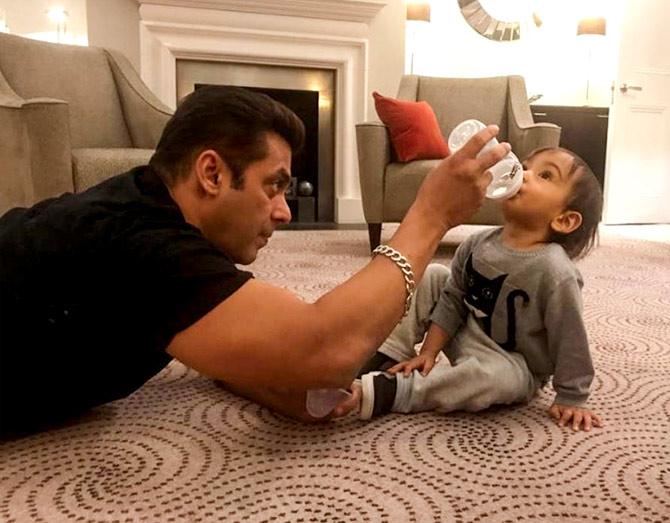 Salman gets on mamu duty with sister Arpita's little son Ahil.
A day at the office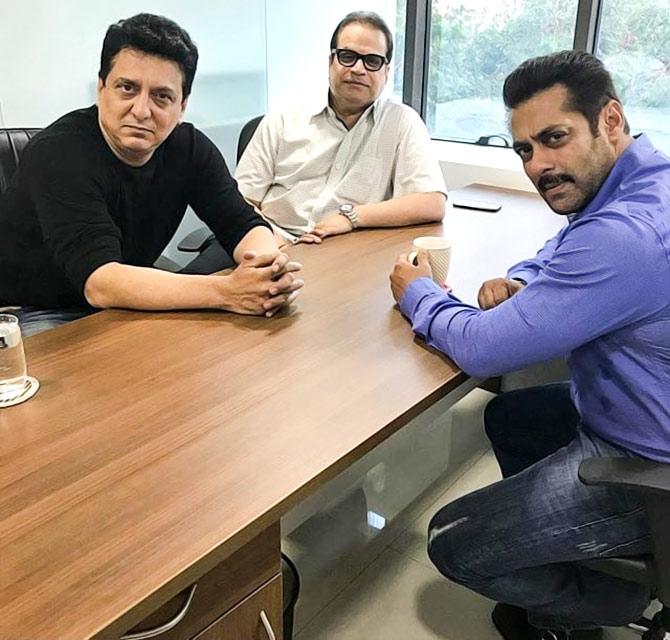 Some serious talk featuring Producer Sajid Nadiadwala, music baron Ramesh Taurani and Salman.
On the sets of Bigg Boss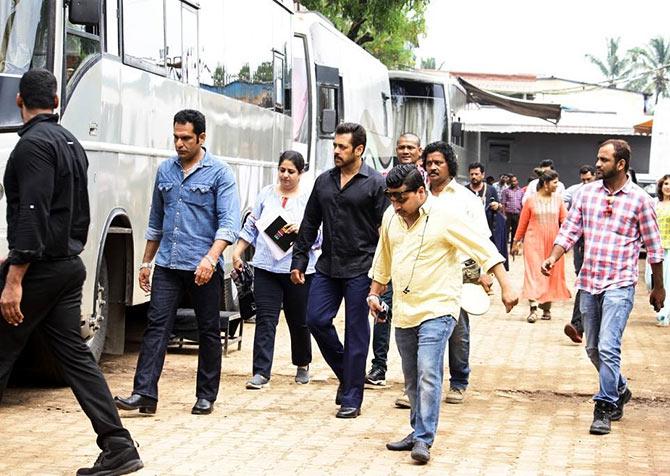 Salman's entourage escorts the superstar on the sets of Bigg Boss.
Celebrating a friend's birthday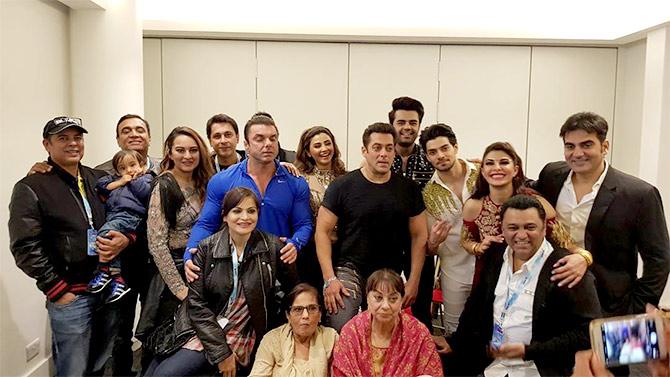 It's Ashley Rebello's birthday, and Sallu makes sure to celebrate his personal designer in style, even on foreign shores.
His family and friends get together for Ashley during the Dabangg tour in Australia.
Holding press conferences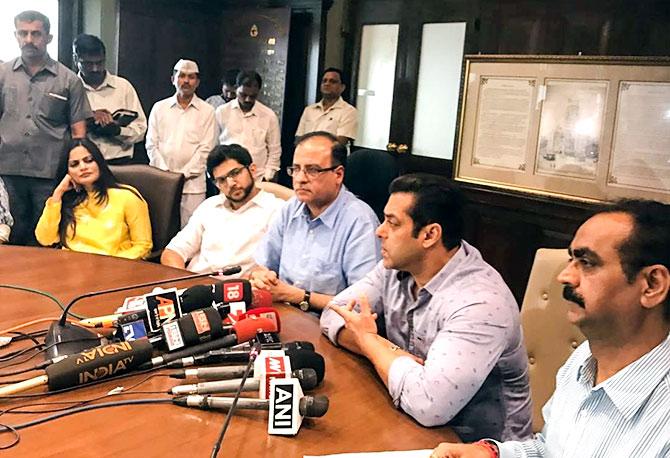 When Salman holds a press con, the media makes sure to attend and record every word he says.
Getting ready for work
And he doesn't even need a mirror!
Holidaying with family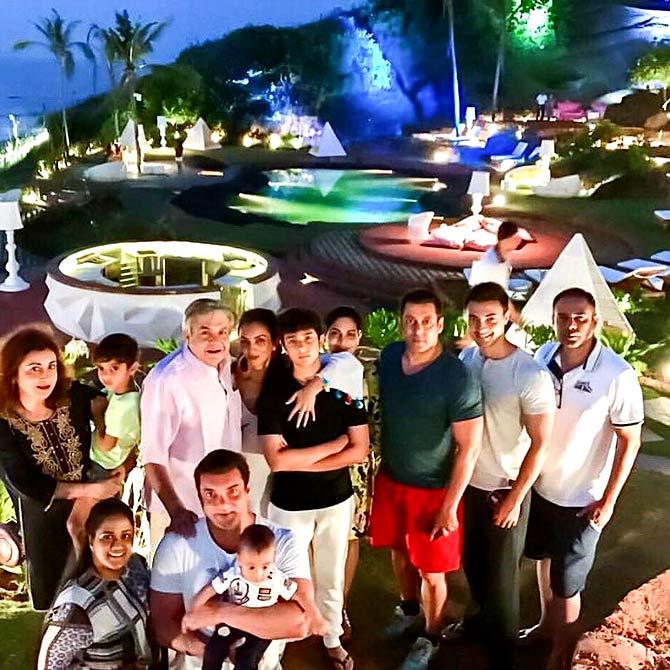 Despite his schedule, Salman makes sure to spend time with family.
The Khans pose for a family picture in Goa.
Unwinding with his pooch
Yes, a dog's love is unconditional.
Being a good son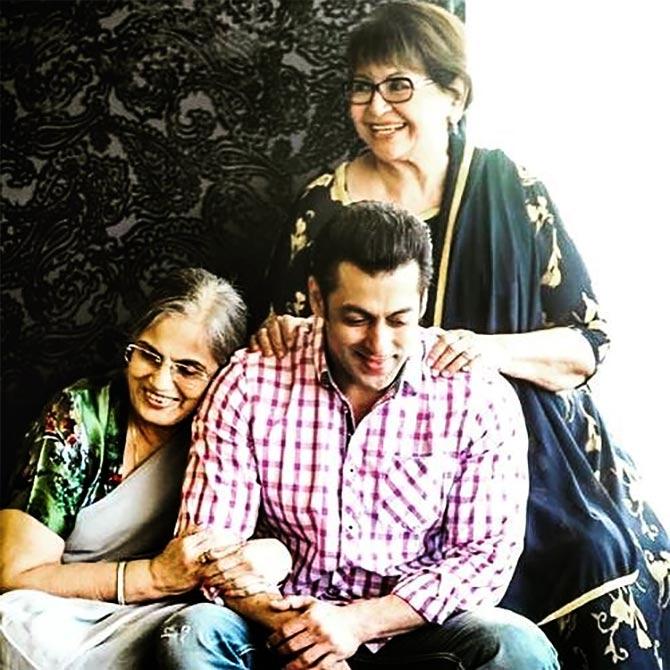 He makes sure to share a Mother's Day greeting with Salma and Helen.
Enjoying the fanfare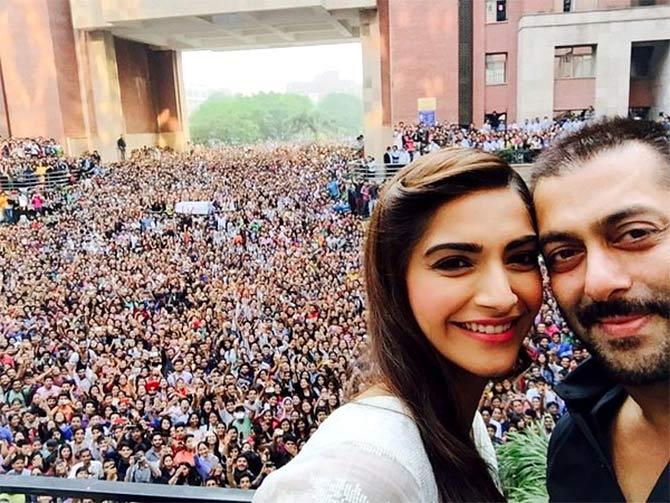 He has a crazy fan following and obviously enjoys the attention!
Photographs: Kind courtesy, Salman Khan/Instagram