It's not easy being a mother, a wife and a businesswoman, all in one.
But Maanayata Dutt seems to juggle the multiple roles of her life effortlessly.
She managers her work, spends quality time with her children, has time for herself and her star husband Sanjay Dutt and also makes sure to party.
So what does a day in the life of Maanayata look like?
Let's find out: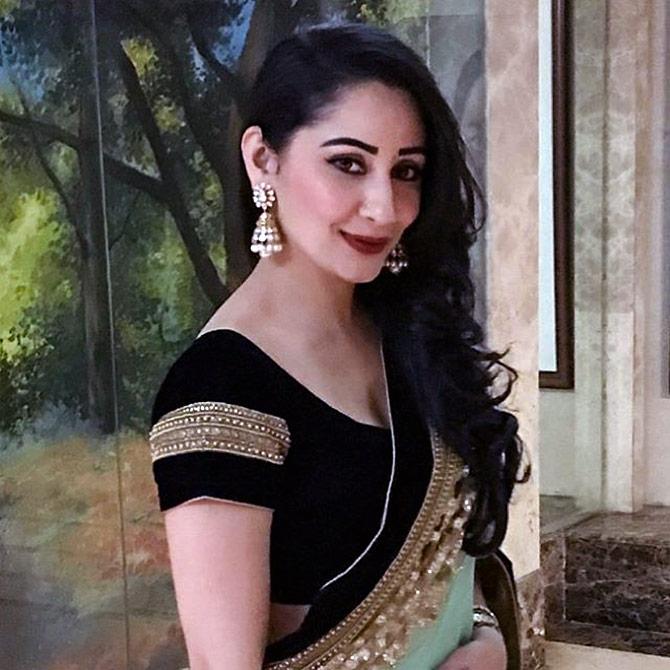 Maanayata, the CEO of Sanjay Dutt Productions, gets a beautiful picture clicked at a friend's engagement.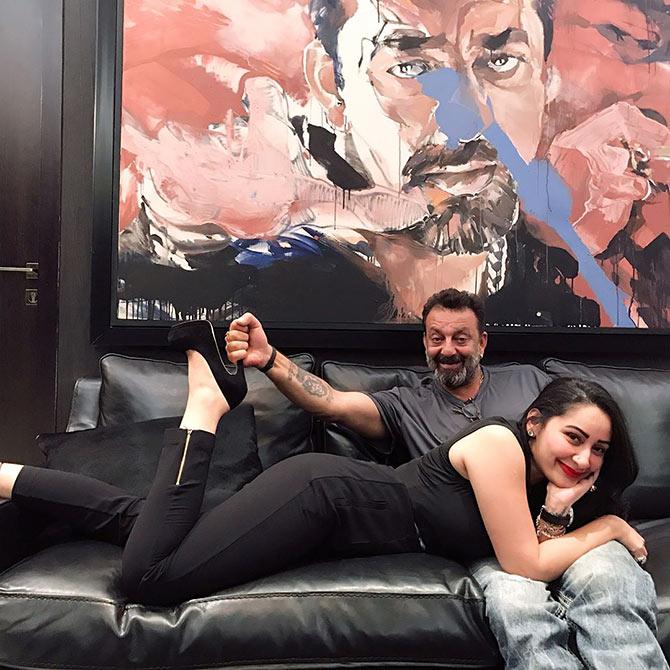 After completing his prison term, while addressing the media for the first time, Sanjay had called Maanayata his 'best half and not better half.'
"Whenever I was getting weak, she was my pillar of strength. I think she suffered more than me as she had to look after two kids, bring them up, take decisions," he had said.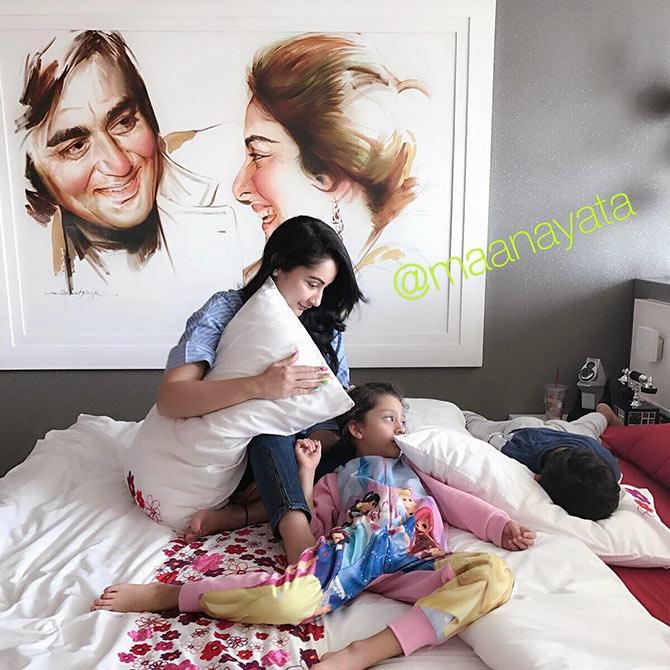 A portrait of Sunil Dutt and Nargis dominates the wall in one of the bedrooms. Sharing this picture with her twins Iqra and Shahraan, Maanayata writes, 'The love of a family is the life's greatest blessings.....where life begins and love never ends.'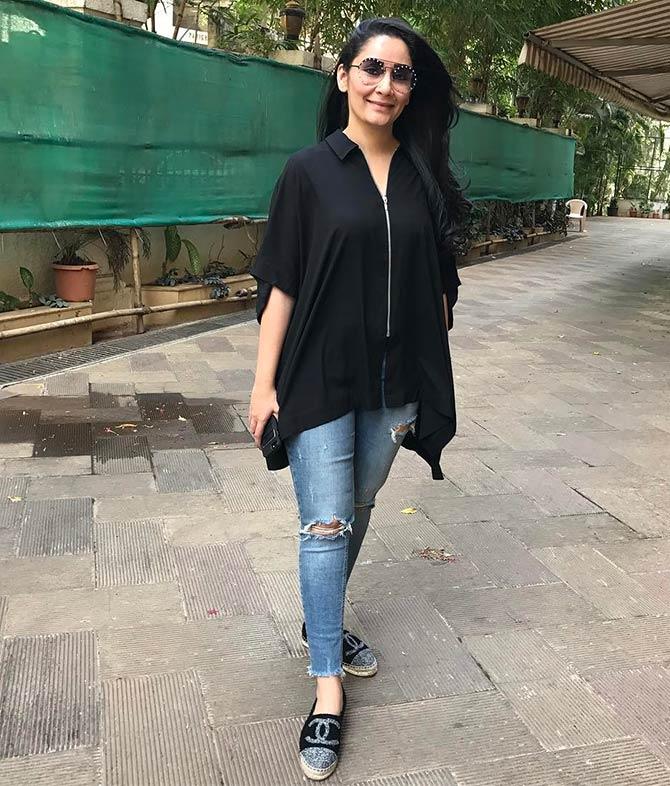 'Go outside and get some sunshine,' she insists, 'It's a beautiful day don't let it get away.'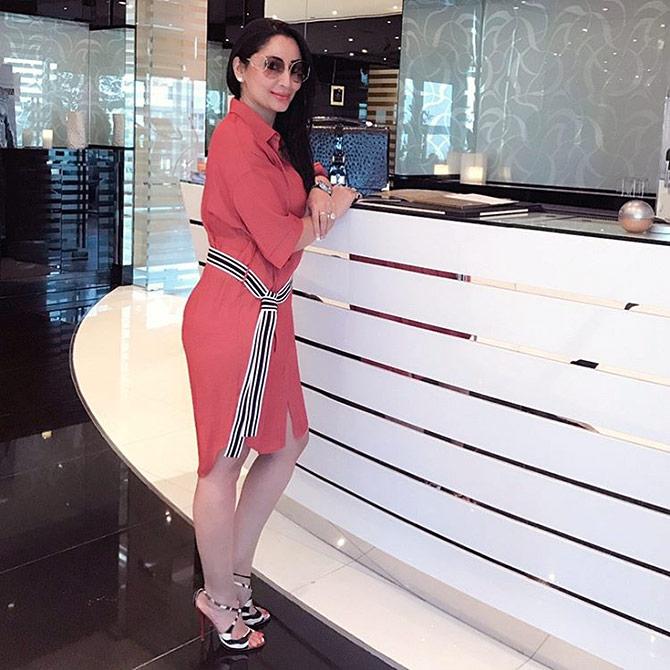 Maanayata is reportedly working as an interior designer in Dubai and earning more than Sanjay!
In one interview to a tabloid, Dutt once said, 'Yes, there are offers to design interiors. Maanayata has the ability to make a space a home and people like that. She's making more money than me.'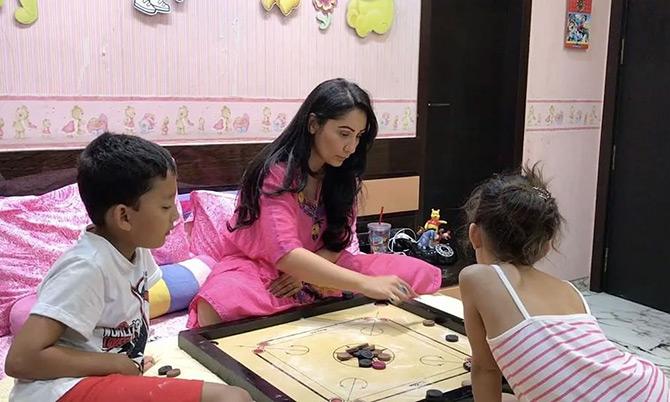 She balances her work and play time quite well.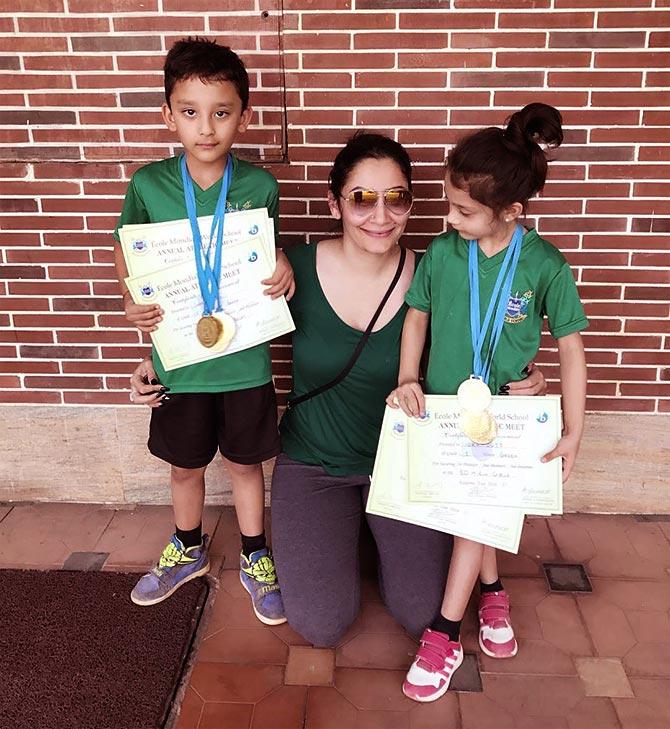 This was one proud day in her life!
'Husband begins his first day of shoot today and my kids bring me gold medals in their school sports...glad made in time to Mumbai for this special day,' Maanayata captions this picture.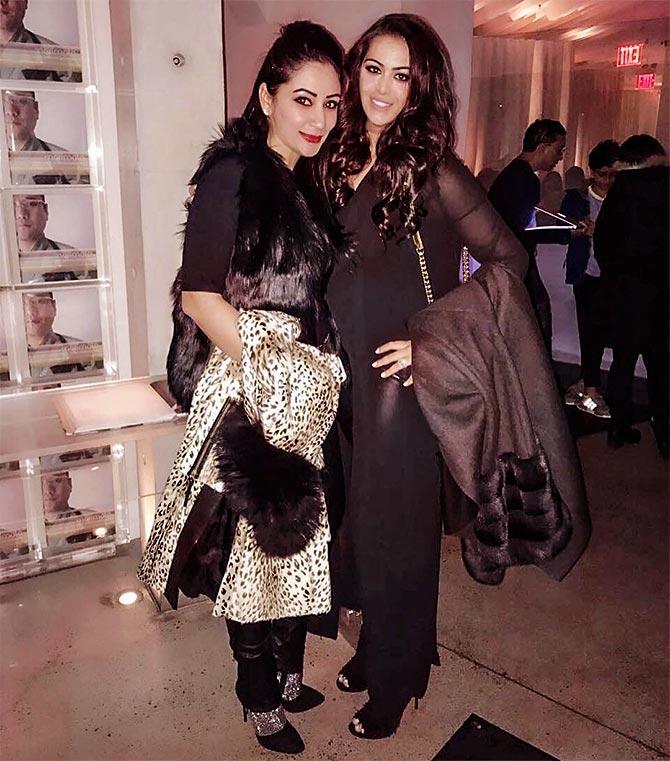 On a visit to the US, Maanayata made sure to spend time with Trishala, Sanjay Dutt's daughter with his first wife Richa Sharma.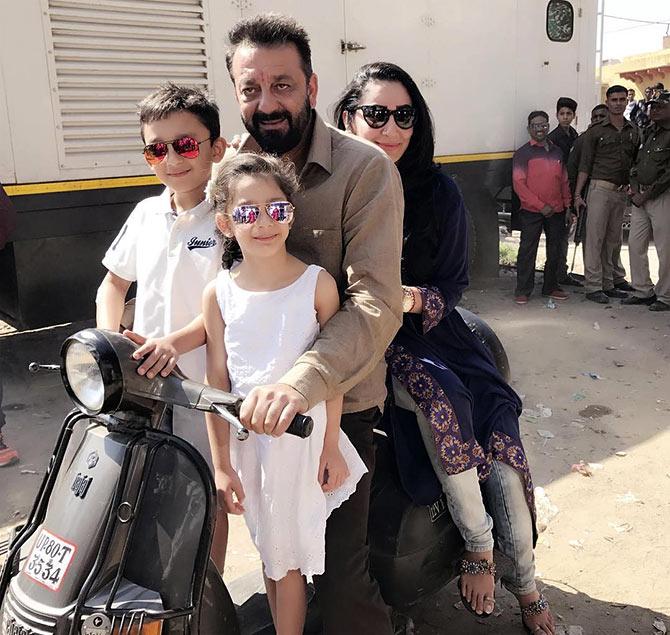 Exploring the lanes of Agra on the scooter. 'Nothing compares to a simple ride on a scooter with the family,' says Maanayata.

Maanayata and the kids had dropped in on the sets of Bhoomi, Sanjay Dutt's comeback film.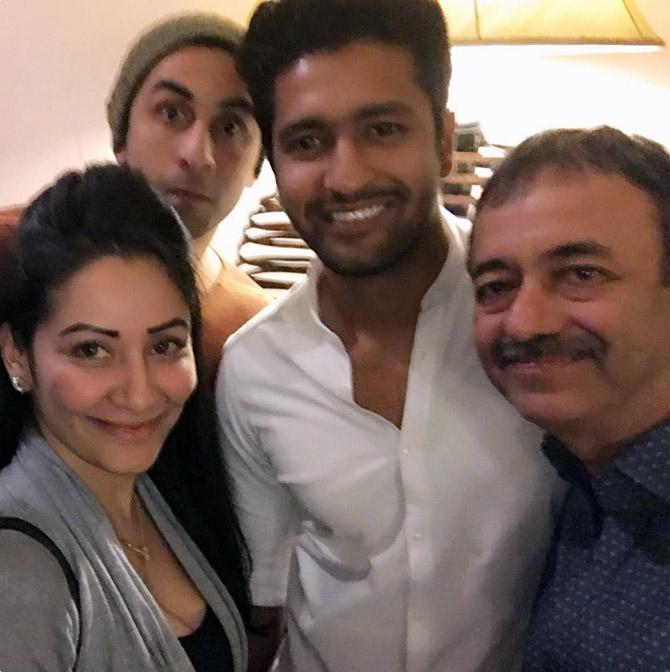 A selfie with the team of Sanjay Dutt biopic -- Ranbir Kapoor, who will play Dutt, Vicky Kaushal, who will reportedly play Dutt's best friend and director Rajkumar Hirani.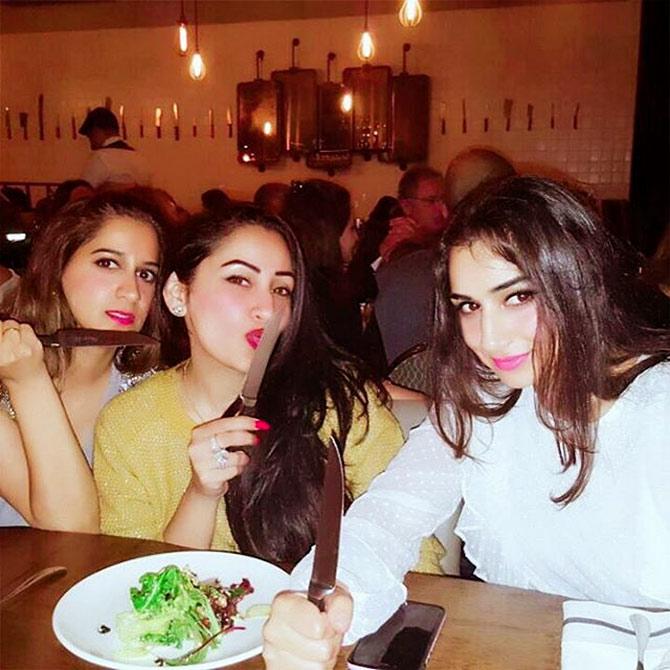 Lunch date with the girls.


Excelling the art of selfie, 'mirroring me with me,' she says.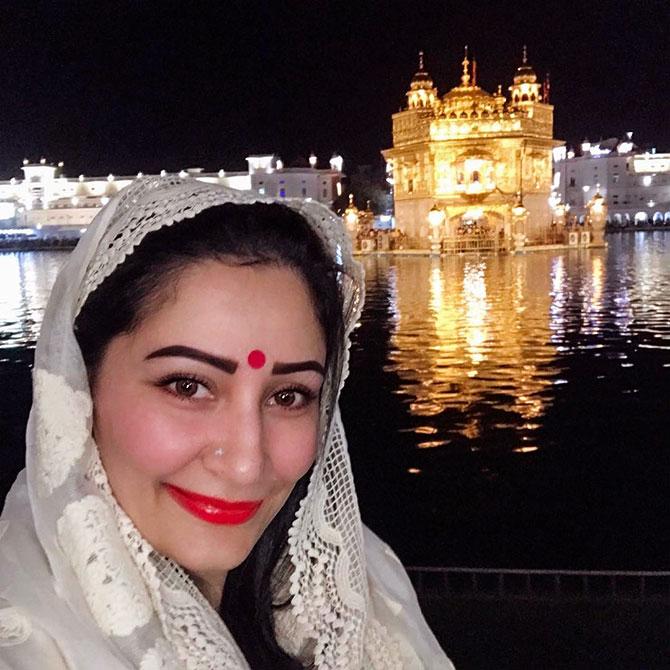 When you visit the Golden Temple, you have to click a selfie. 'Enne dukh na dewe ke rull jaawa te enne sukh na dewe ke tenu bhool jaawa,' she writes.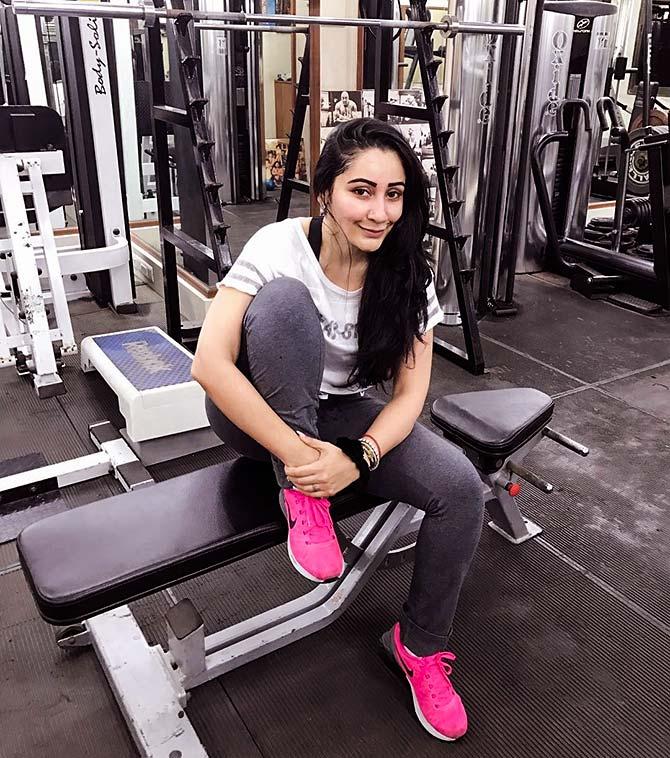 She also sneaks in time for workouts. 'The most satisfying pain,' she writes after a session.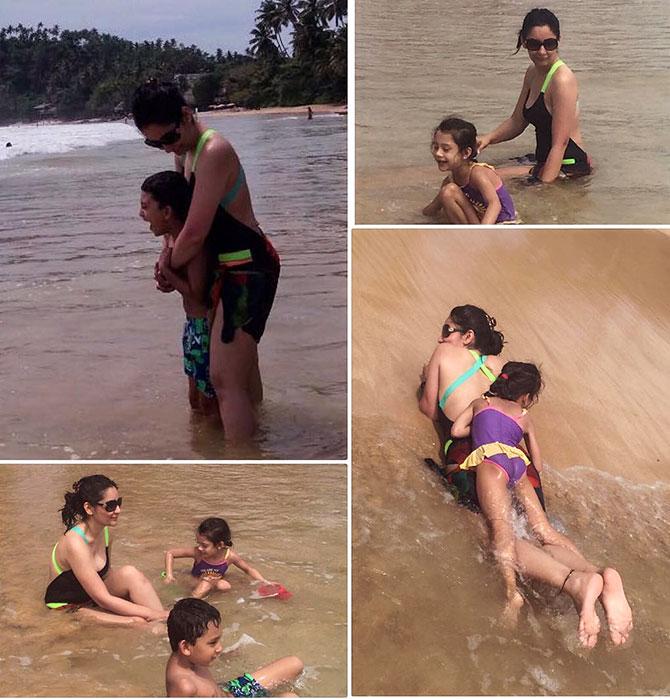 Beach day with the kids!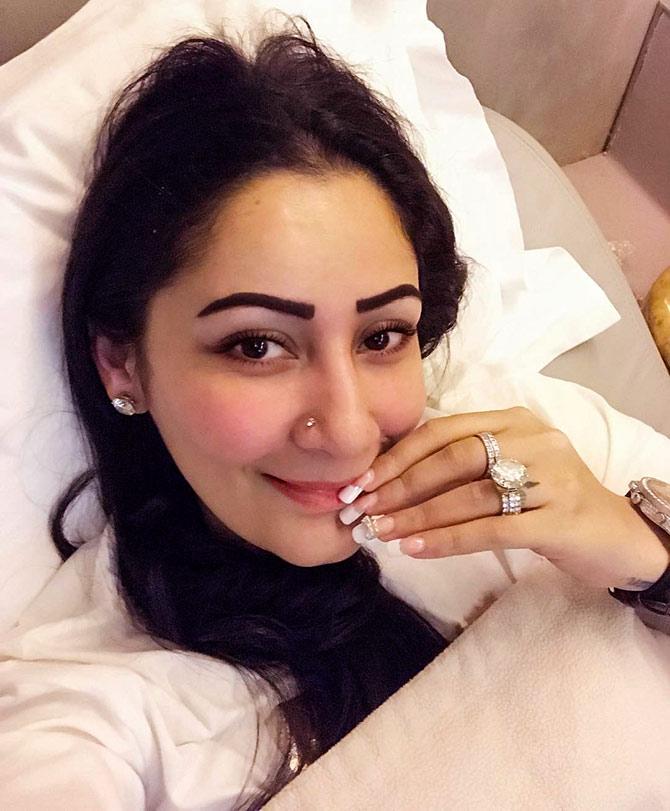 Before going to bed, Maanayata makes sure to post a positive message: 'Think of all the good moments of this day and keep a smile for tomorrow..... Good night.'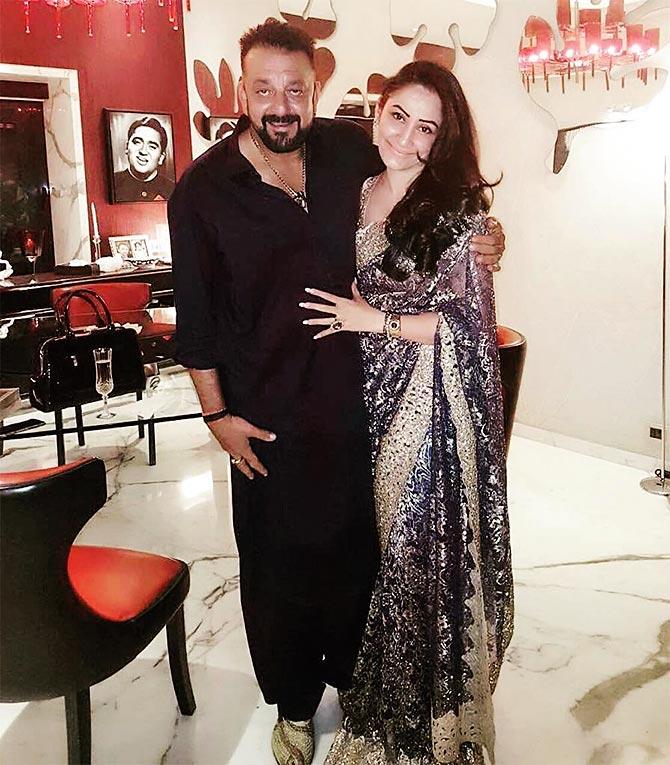 Sharing this picture on her ninth wedding anniversary, Maanayata writes a beautiful caption, 'Marriage is a thousand little things....that sum up two lives....celebrating 9 years of togetherness!'
Photographs: Maanyata Dutt/Instagram