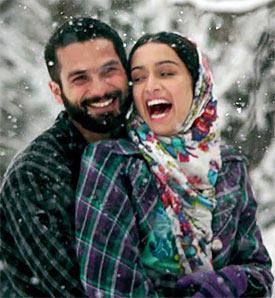 Haider or Bang Bang, which film are you putting your money on this weekend?

The extended weekend is set to witness the clash between two big films of the year.

Vishal Bharadwaj's Haider, the eagerly awaited last film in his Bard-inspired trilogy (the first two being Maqbool and Omkara), will lock horns with Siddharth Anand's snazzy actioner Bang Bang, starring Hrithik Roshan and Katrina Kaif.

While industry watchers may peg the latter to score big at the ticket window, the odds seem more in favour of Haider.

As we wait for October 2, when both the films hit the marquee, here's a look at how VB's script-driven film starring Shahid Kapoor, Shraddha Kapoor, Tabu and Irrfan could possibly trump the big-budgeted, glossy Bang Bang this weekend.

1. VB's track record

Vishal Bhardwaj earlier adaptations of Shakespeare's Macbeth (Maqbool) and Othello (Omkara) were well received.

While Maqbool remains to be one of the finest films of recent years, Omkara received critical acclaim as well some box office glory.

While the director's other works -- 7 Khoon Maaf and Matru Ki Bijli Ka Mandola -- didn't really impress fans or critics, he has been admirably consistent with his adaptations.
2. The Bharadwaj-Shahid Kapoor reunion

Many hail Kaminey as Shahid Kapoor's best performance till date and for good reason. Who knows? Maybe the actor, who is yet to find a firm footing as an established actor, prove his mettle yet again with VB? The ever luminous Tabu, who was a stunner in Maqbool, will be seen in an author-backed role after a long time too!

Oh the thrill of it!

3. Siddharth Anand's last was no blast

The young director's last directorial venture Anjaana Anjaani turned out to be the most expensive flop for producer Sajid Nadiadwala, subsequently leading to severing of all ties between the duo.

Bang Bang was initially meant to be made with Ranbir Kapoor in the lead (but the actor beat a hasty retreat after the Anjaana Anjaani fiasco).

The film then went to Shahid Kapoor, who had opted out too.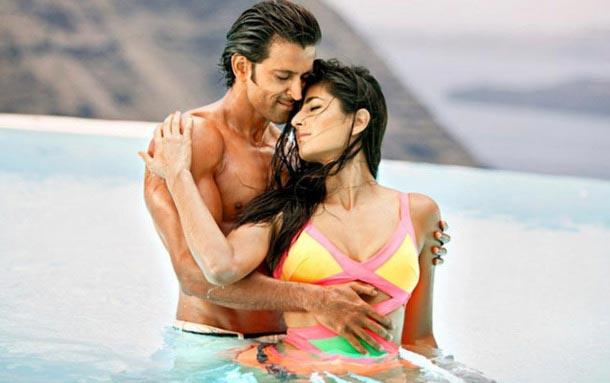 Image: Hrithik Roshan and Katrina Kaif in Bang Bang
4. Knight and Day credentials

Many wonder why anyone would want to remake an awful film like Knight & Day? Could this be Siddharth Anand's very own Himmatwala moment?

That said, who knows, maybe Bang Bang will do for Hrithik what Knight and Day couldn't for Cruise.
5. Budget blues

The production cost of Bang Bang is nearly three times bigger than that of Haider's.

Recovery of investments is expected over the long weekend that starts on October 2 with Gandhi Jayanti, then moves to Dussehra on October 3, then the Saturday and Sunday.

By then, Haider will probably be in the safe zone, thanks to its relatively modest budget. Bang Bang will take longer to break even.