As Lord Ganesha arrives in our homes, Subhash K Jha brings you five devotional Ganpati songs.
Ganpati Bappa Agle Baras Tum Jaldi Aana, Aansoon Bane Angaaray
A rare Ganpati song by Lata Mangeshkar.
Though she has sung innumerable bhajans in films, I don't think she has done too many Ganpati numbers for cinema.
This one, composed by Rajesh Roshan for Mehul Kumar's Aansoon Bane Angaaray, is beat-friendly and yet, rendered as only Lataji can do with devotional lines.
Ganpati Apne Gaon Chale, Agneepath

The Bachchan baritone contributes to this booming Laxmikant-Pyarelal chorus-driven number and invests heft into the Sudesh Bhosle, Kavita Krishnamurthy and Anupama Deshpande number.
An epic Ganpati song.
Devashree Ganesha, Agneepath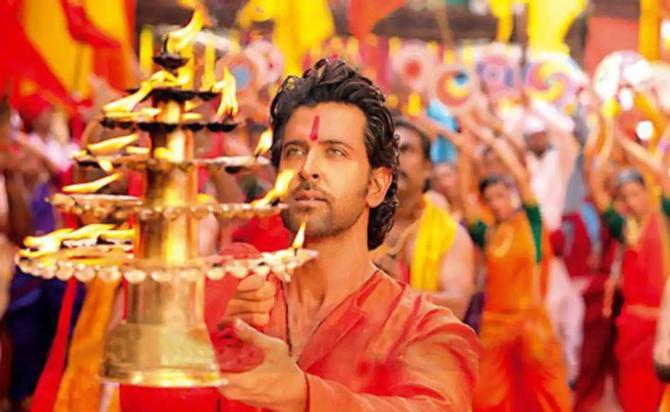 Though this Agneepath was a timid remake of the Bachchan original, the Ganpati song compared well with the original.
To composers Atul-Ajay's credit, they did not copy the original.
Instead, they tailored the Bappa song to Hrithik Roshan's sinewy body language.
Deva A Deva Ganpati Deva, Humse Badhkar Kaun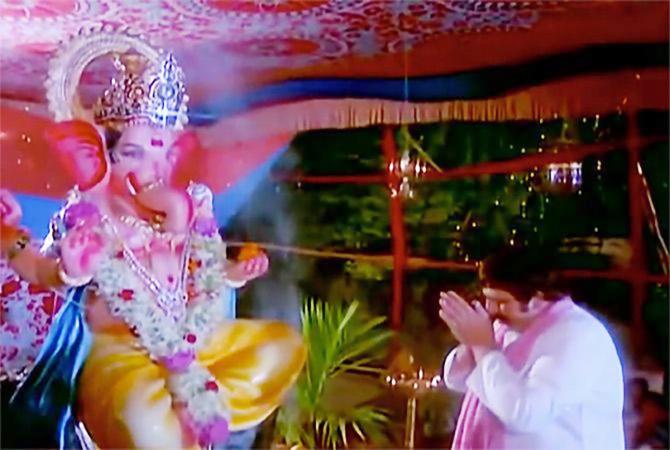 Asha Bhosle lends her voice to this vocally-vibrant but weakly composed song by Ram Laxman.
The song is star-studded with singers like Mohammed Rafi, Bhupinder, Shailendra Singh and Sapan Chakraborty joining Asha Bhosle, making it a powerful Ganpati number.
Gajanana, Bajirao Mastani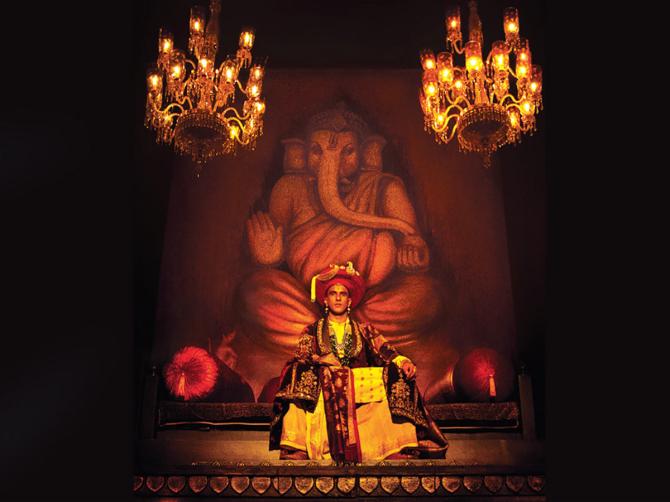 Composed by Sanjay Leela Bhansali and sung by Sukhwinder Singh, this Ganpati song is powered by Ranveer Singh's electrifying screen presence.
His feet were born to dance for Ganpati.