Aishwarya Ray Bachchan celebrated her daughter Aaradhya's fourth birthday on November 16, and invited all her friends to party.
Proud parents Aishwarya and Abhishek and grandmothers Vrinda Rai and Jaya Bachchan wore pink to celebrate their little princess.
Among the many things captured at the party was this picture of the three generations of beautiful women -- grandmum Vrinda Rai, mum Aishwarya and daughter Aaradhya.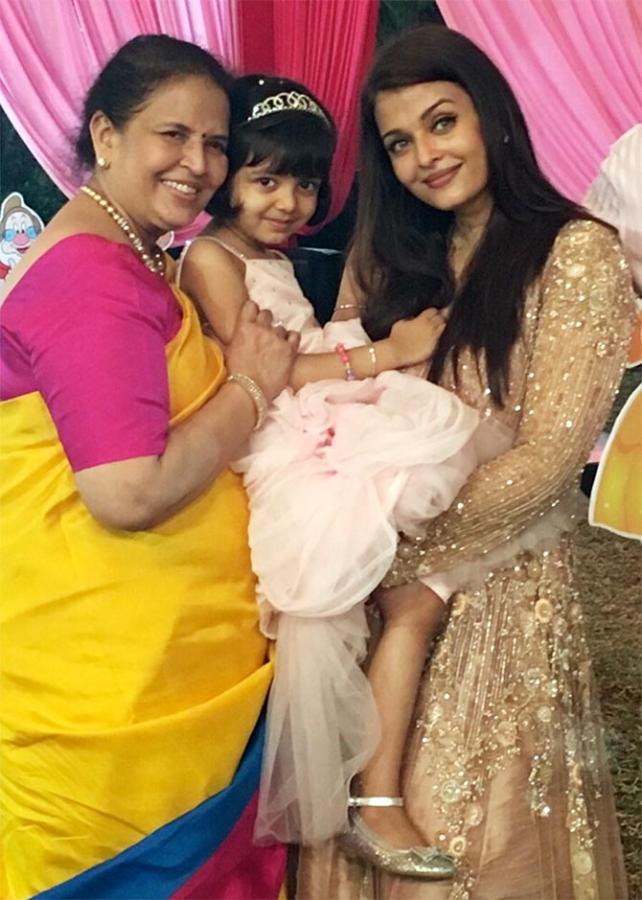 Kodak moment indeed!