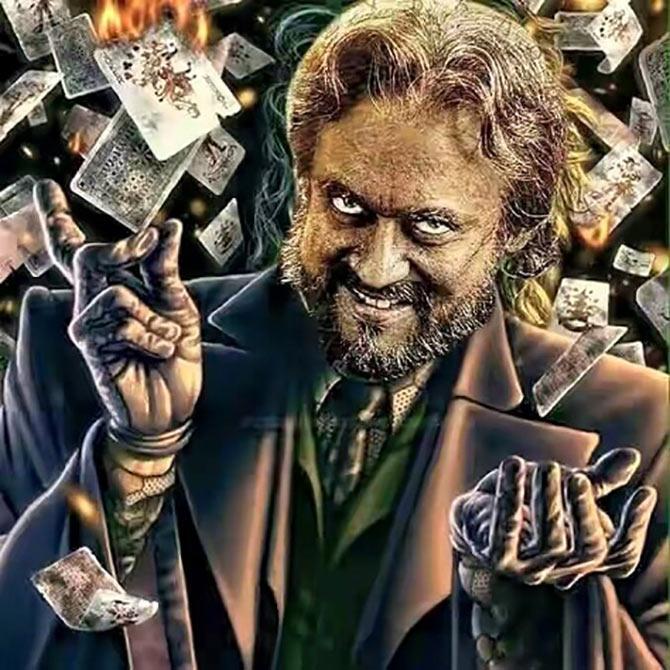 'We think children are not as smart but that is so unfair.'
24 director Vikram Kumar gets talking about his latest hit.

Director Vikram Kumar seems to be churning out hit after hit with seemingly no effort.
The spectacular success of horror thriller Yavarum Nalam was followed by Telugu blockbusters Ishq and Manam. Now, he's back with another remarkable entertainer titled 24.
A science fiction thriller, the film features Suriya in a triple role supported by Samantha Ruth Prabhu, Nithya Menen and Saranya Ponvannan.
AR Rahman has composed the music, while ace cinematographer Tirru is the man behind the camera.
Produced by Suriya himself under the 2D Entertainment banner, the film opened to rave reviews and packed theatres last weekend.
Thrilled with the success of the film, the elated director tells Rediff.com contributor S Saraswathi what Suriya, AR Rahman and cinematographer Tirru brought to his film.
Are you happy with the response your film has garnered?
There has been so much positive response from the audience, I am really happy.
The most important thing is that the kids are loving it. The film was made keeping them in mind. We think children are not as smart, but that is so unfair. There are really smart kids out there and they have enjoyed every bit of the many twists and turns in the film. For me, that was really surprising.
Suriya sir's fans are very pleased with all three characters that he has played and even the general audience has been highly appreciative.
Expectations were high after the teaser was out. Were you worried about how the film would be received?
The teaser was exactly what the film was about. When the viewers enjoyed the one-minute teaser, we knew that the two hours of the film would hold.
It was not just me, the entire team, Suriya sir, we were all confident that we could meet the expectations of the audience. We were not worried about it.
But this is a relatively new concept for the Tamil audience…
I spent a lot of time simplifying the narrative. If I thought that no one would understand it, I would never have attempted such a story.
We set out with full confidence that the people will like it. For me, the biggest joy -- as I said before -- was that the kids enjoyed it.
It is surprising; so many kids have loved the film. That is the best part of storytelling, when children love your film.
There have been talks about this film since 2010. Why the delay?
The film went on floors in 2010 with a different set of actors. We shot for a few days but some issues cropped up and the film had to be shelved.
I moved on to my next projects, Telugu film Ishq with Nithin and Manam in 2014 with the Akkineni family.
Later, I met Suriya sir with the script for 24 again, and he simply loved the idea. He also came on board as the producer and we took off again.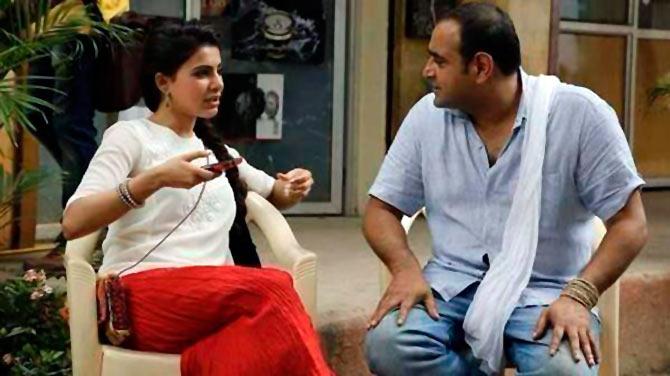 IMAGE: Samantha Ruth Prabhu and director Vikram Kumar on the sets of 24
Is this the same script from 2010?
It has been tweaked a little bit but it is the same script.
Was creating three different characters for Suriya challenging?
It was a huge task, especially since Suriya has such a diverse repertoire of films, characters and get-ups. We were very particular that these three characters should not resemble anything that he has done in the past.
Personality wise, all the three characters were very different. Their thinking, the way they worked and moved, even their basic instincts were different.
I think that by itself created three drastically different characters, and we worked around that in creating their physical characteristics.
We had our costume designers and so many other technicians helping us create those characters.
Was Suriya apprehensive about playing a negative role?
He was most excited about essaying the negative role. I know for a fact that it was playing a villain that actually convinced him to accept the film.
If it was just the other two characters, he probably would not have been as receptive; he has, after all, played dual roles in several films.
I think it was the character Athreya that really hooked him.
Your hero was also the producer. Was that an advantage or a disadvantage?
It was a huge advantage. It does not get any better than that.
24 is a producer's film. Without a strong and sensible producer, it would have been impossible to get the film out, and I think that is where Suriya stands with his shoulders held up high. He is one of the best producers in the country.
Being a science fiction, how relevant was the romantic angle to the film?
It was very relevant. If I had a watch like that, I would love to win a girl over. There is no doubt about it. I am not going to run around saving the world.
If you give a watch like that to a young 24-year-old, that is what he is going to do.
The watch can do various things but which character gets it and what that character wants to do with it, is what defines the watch.
When a bad guy has control over the watch, he wants to do evil things, but when a good guy gets it, he wants to do only good.
If a young guy gets it, he wants to win his girl. It is an integral part of their characters and what they would do when they possess the watch.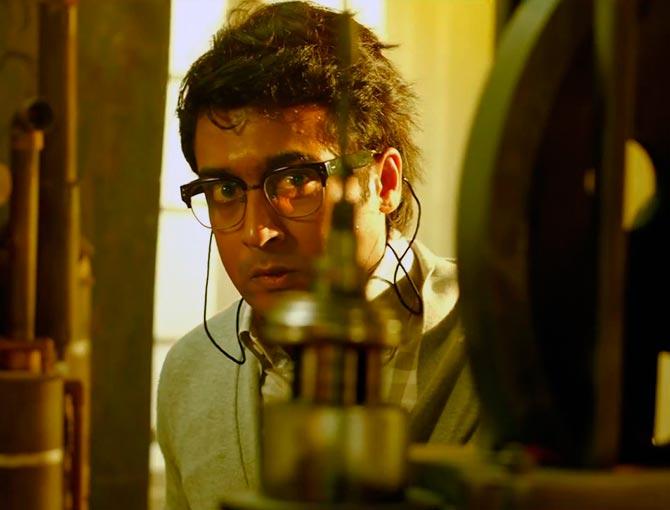 IMAGE: Suriya in 24
How was it working with AR Rahman and cinematographer Tirru?
24 is a film with diverse characters, situations and myriad emotions. There is the thrill of fear, evil, drama, romance and love.
Love, not just between a boy and girl, but the bond between a mother and son, between husband and wife, and also between cousins.
Keeping everything in mind, it was Rahman sir who kept it flowing seamlessly through the different milieu. The songs have become very popular. The background score is spectacular. When it comes to my DOP (Director of Photography) Tirru, this is a stand out work. He is one of the best there is.
Tirru sir gave the look, the style, the compositions, the spectacular lighting that defined the characters and so much more.
I think he held 24 very close to his heart. He put his heart and soul into it. From day one till the end, he shouldered as much responsibility as I did in the film.
I think it was the story, the concept that excited both Rahman Sir and Tirru. They came in with a lot of energy and enthusiasm.
Is Manam going to be remade in Hindi?
Talks are on, but I probably won't be able to do it now. I have got other commitments.
There are plans for a Tamil/Telugu bilingual with Allu Arjun.
You have been part of this industry for over 15 years now. Why only six films?
I made a Tamil movie called Alai in 2003 and that put me out of work. People judged me and fair enough, it is a very, very poor film.
It took six-seven years for me to get my next film. So I lost a lot of time there.
But it is not just about directing, I enjoy writing too. I take time to pen my script. And then you have to approach actors. They all have their commitments. You have to wait for your turn, everything takes time.
Do you think this industry does not believe in giving second chances?
I have been very fortunate in that. My first film did not do very well but I got my second. My second film also was not very successful and I still got my third. But it took a while.
You cannot blame the industry; you have to make use of your opportunities. And I think at that time, I probably did not use it well.
But God has been kind; he gave me yet another chance to prove myself. My father used to always tell me, when you get an opportunity, you have to grab it with both hands and make it count.
So what kept you going through those early years of failure?
My family. I have a very supportive family, my dad, my brother, my mother. They all knew that this was what I wanted to do. They never pestered me saying, 'Okay, you gave it a shot, now leave it. Go do something else.'
My dad has always been my biggest strength, encouraging and motivating me to look ahead.
Struggles are a part of any industry. If you make a mistake, you will have to struggle a bit, but eventually you need to claw your way through your failures.