Welcome to the world, Shamsher!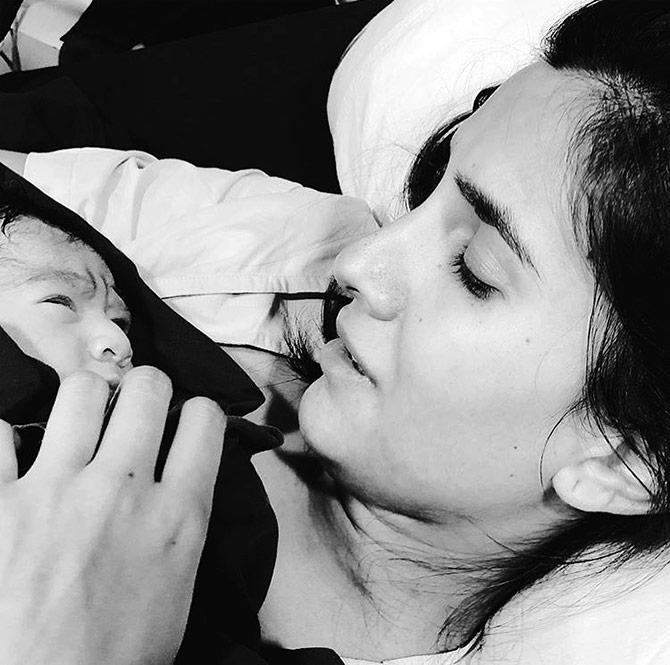 Director Abhishek 'Gattu' Kapoor and his wife Pragya Yadav have become parents a second time.
Their son Shamsher was born on August 28.
Pragya and Gattu have an older son Isana, who was born in 2016.
Abhishek, whose next directorial Kedarnath releases later this year, welcomed Shamsher with a heart-warming post on Instagram: 'I started my career as an actor and did a number of movies as a leading man.. many of them didnt even see the light of day and the ones that did, failed miserably.'
'Then i wrote a story called Aryan and made a shift to direction. That movie didnt succeed either..'
'I went back to work and made another movie which many thought would barely make a mark...'
'On the 28th of August 2008, exactly 10 yrs ago, that movie, #RockOn!! premiered and went on to succeed like no other that year and won 2 national awards.. i had finally got my head out of the water and could breathe.'
'Today, exactly 10 yrs later to mark a #decade, my wife and I have been blessed with a baby boy.'
'His mother is the strongest and most secure person i know. She came into my life cause a higher power willed it so and no one could have given me a better gift to mark this momentous day.'
'The ease with which our son has entered this world carried the same confidence his mother has.. like a lion.. infact he is a 1st amongst lions.'
'His mother and i have decided to call him.. #Shamsher.'
The Kapoors were snapped, as they exited the hospital.