Effortless.
Effervescent.
Exceedingly likeable.
One can always rely on Govinda to find sense in the silly and turn the dullest of days into joy.
After acting in over 100 films over three decades, the 53-year-old makes his return as a leading man in the upcoming Aa Gaya Hero. Whether the film fulfills his expectations or ours will only be known when it hits the marquee.
Box office aside, our love for one of Bollywood's ultimate entertainers is undying.
Here are 10 things we simply LOVE about him.
1. Killer smile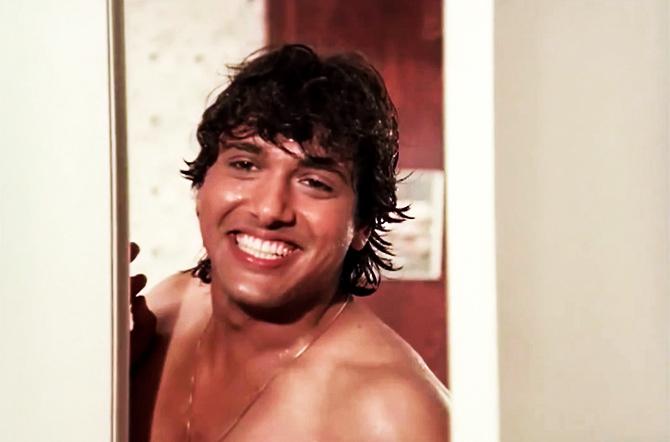 There's something so genuine, infectious and uninhibited about his smile. It's like his heart peeped out to say hello. And so every time he flashes those perfect pearlies, you can't help but smile back.
2. Dhinchak dance moves
From Saroj Khan to Madhuri Dixit, everyone's a fan of Govinda's rhythmic moves that hold impulse above technique and make the most banal steps look like a work of art through sheer enthusiasm.
3. Impeccable comic timing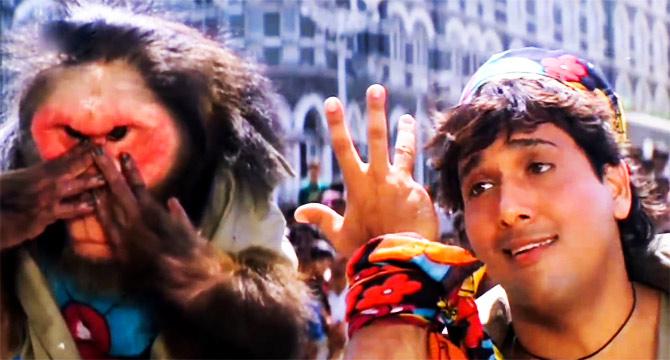 Whether it involves witty repartee or slapstick vigor, Govinda's brand of humour never disappoints.
4. Loony lyrics of his songs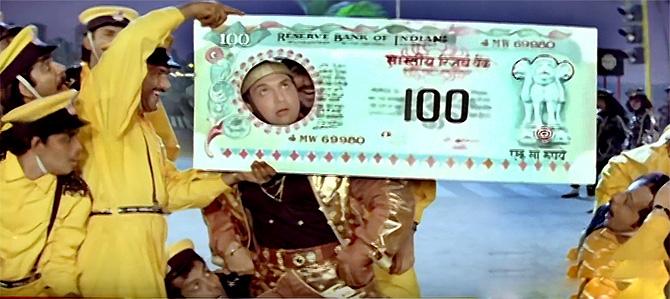 'Madhuri Dixit mili raste mein. Khaye channe humne saste mein.'
'Bye bye miss goodnight see you again. Kal phir milenge tere mere nayn.'
'Main toh raaste se jaa raha tha. Main toh bhel puri kha raha tha.'
'Main tujhko bhaga laaya hoon tere ghar se, tere baap ke darr se.'
'Aao sikhayen tumhe ande ka funda.'
'Main Laila Laila chilaoonga kurta phaad ke.'
Stuff in-a-loop playlists are made of.
5. His singing chutzpah
His vocal prowess may not be in the same league as his classical singer mother Nirmala Devi. But the verve he lend to the few songs he sang for screen -- Meri pant bhi sexy, I love you bol daal and Gori gori -- remained etched in the memory of Govinda bhakts.
6. Chemistry with co-stars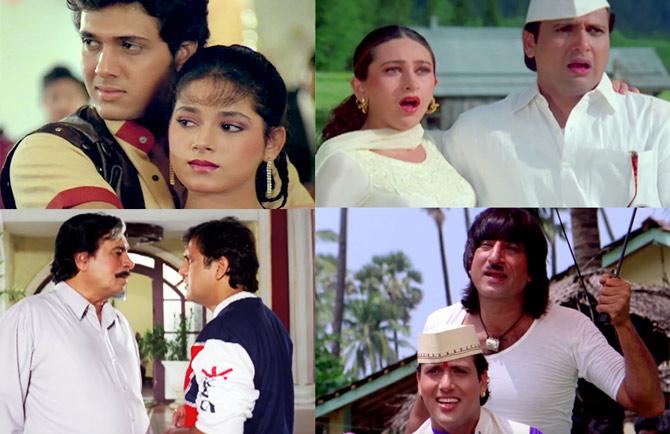 We just love the goofy magic he generates in the company of his most frequent collaborators like Neelam, Karisma Kapoor, Kader Khan and Shakti Kapoor. All the better if directed by David Dhawan.
7. Earthy charm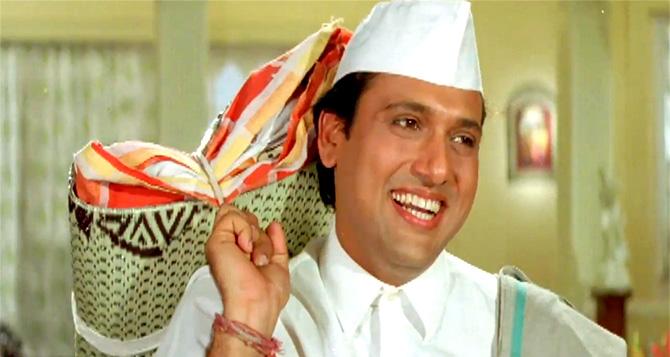 Whether he's playing Hero No 1 or Coolie No 1, Govinda's unpretentious aura and accessible personality bolstered his credibility as the star of the masses, by the masses and for the masses.
8. Scene stealing skills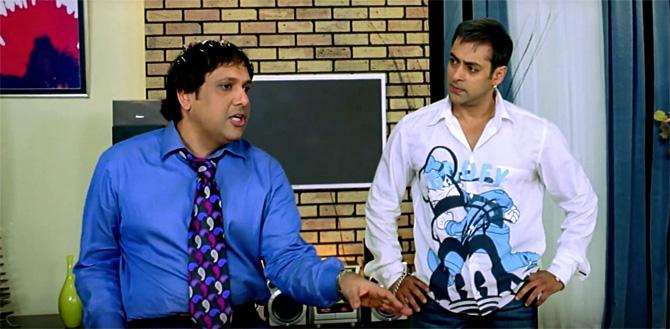 Throw Govinda in the frame. After that, it doesn't matter how popular or beloved his co-star is, our man will walk away with the scene.
9. Unapologetic fashion sense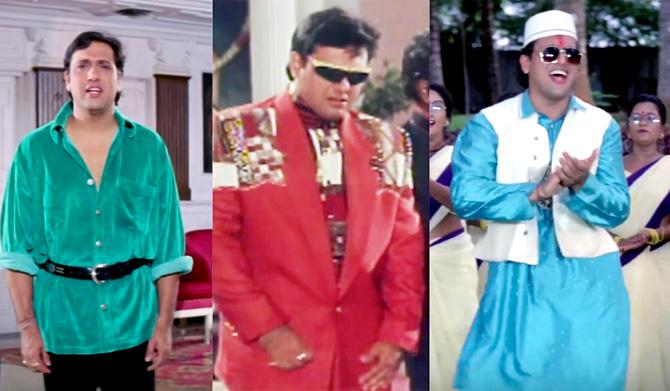 Love me, love my garish style, bright colours, jarring prints? Truth is Govinda isn't quite Govinda in the absence of an OTT wardrobe.
10. All rounder No 1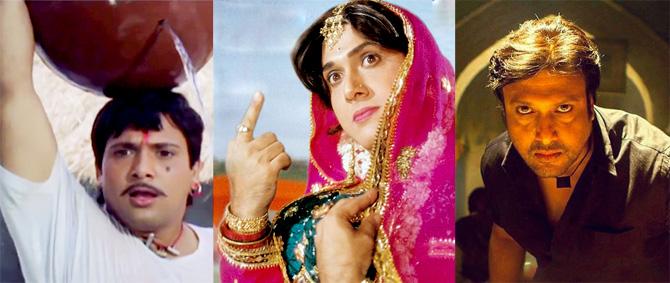 Action, comedy, romance, Govinda is the master of masala.