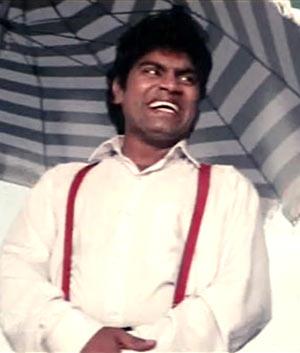 He isn't Bollywood's go-to guy for the funnies for nothing.

"I think from the ones who I have never seen cracking under pressure even in worst situations is Johnny Lever. He is cracking jokes even under pressure... he is really cool."
Shah Rukh Khan has wonderful things to say about his Dilwale costar, who also happens to be the most prolific comedian of his time.

Here then is a look at Johnny Lever killing it in his natural habitat: 10 of the funniest comedy sequences in films:


Baazigar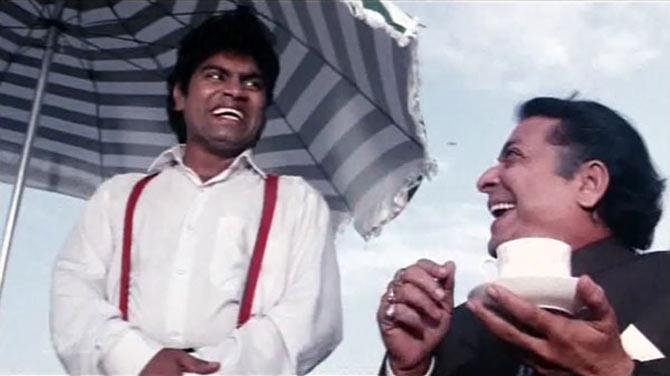 As the head of domestic help in the Chopra household, Johnny Lever is at his bumbling best as Babu Lal.
Whether it's the scene where he's hammering a nail from the wrong end or serving 'bade logon ke ghar ki' tea powder-less chai to a prospective groom, all Lever-starring gags are absolute standouts.
Ajnabee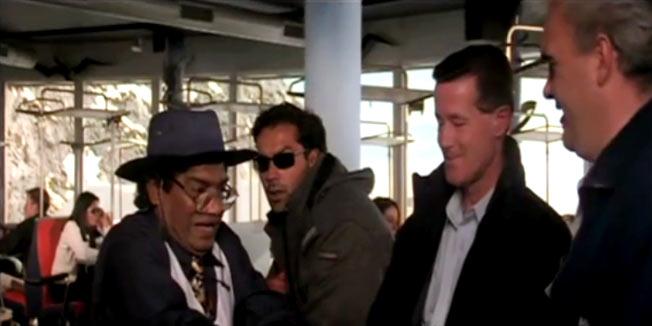 What about the time he puts on a hilariously spot-on accent of a Bengali as Bobby Deol's neighbour in Ajnabee, and alerts him of the cops' presence entire through a medley of Hindi songs.
When asked by the investigating Swiss cops what Ullu ka pattha means, he tries to outwit them by telling them it means a great man.
His reaction is ever more hilarious than the time his brazen manuoeuvre backfires.


Khiladi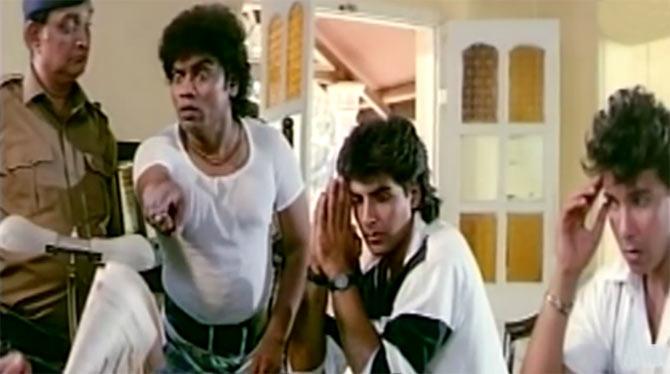 As Anna Pillai in Akshay Kumar and Deepak Tijori starrer Khiladi, Johnny is hysterical as he wails about his woes of erring customers in a heavily accented Hindi and seamlessly switches to Tamil.
'Mera do chota chota bachcha hai,' he complains to the police inspector only to generate peals of laughter from the audience.
Deewana Mastana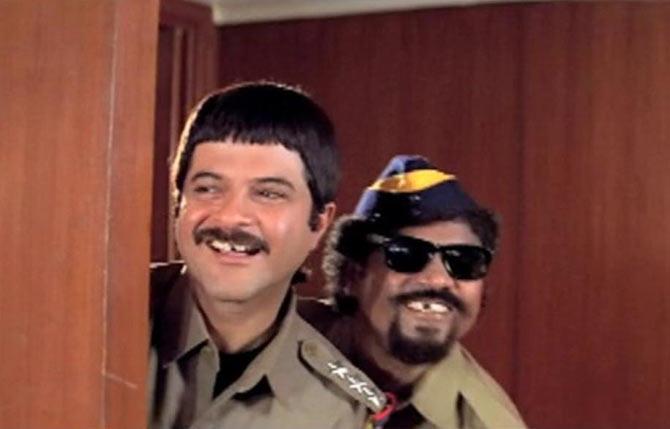 When Anil Kapoor's object of affection won't reveal her location, Lever's loyal friend steps up to the challenge and plays a belligerent cop who harasses the office assistant into revealing her whereabouts.
We'll just take a step back and let this hilarious shot from the said scene do the talking.
Badshah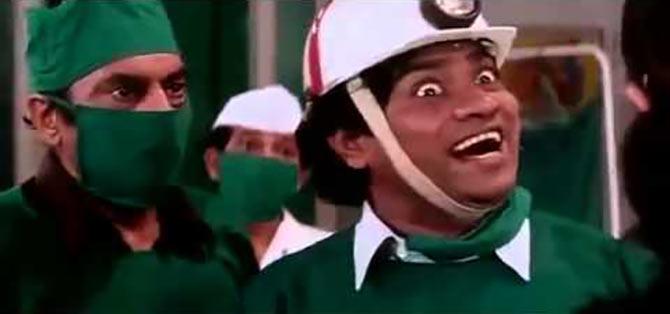 In Shah Rukh Khan and Twinkle Khanna starrer comedy-thriller Badshah, Johnny Lever's Ramlal doubles up as a fake surgeon who promises to transplant an eye of a goat and an owl so the fake blind SRK can see during the day AND night.

The operation obviously turns out to be successful.
Hum Aapke Dil Mein Rehte Hain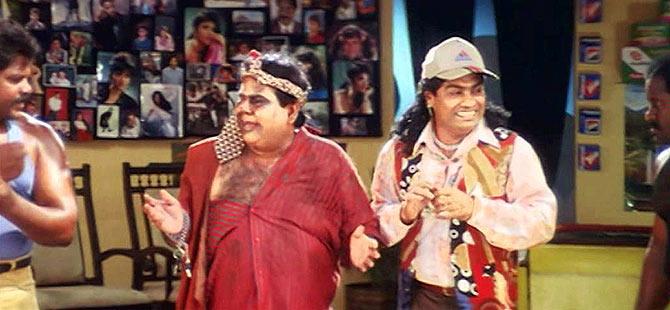 This Anil Kapoor and Kajol starrer saw Johhny Lever play the aspiring and anglophile photographer Sunny who invents novel ways to evade moneylender German.
Watch out for the telephonic conversation between the two.
Mahakaal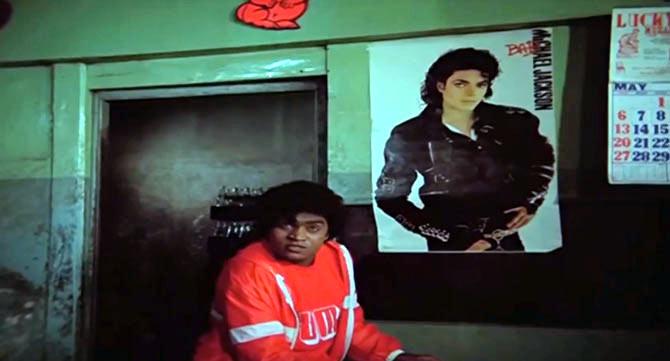 This hilarious scene featuring Lever has him dance into his college canteen to the infectious beats of Michael Jackson's hit song Thriller.

That lil jig will tickle your funny bones for the longest time.
All The Best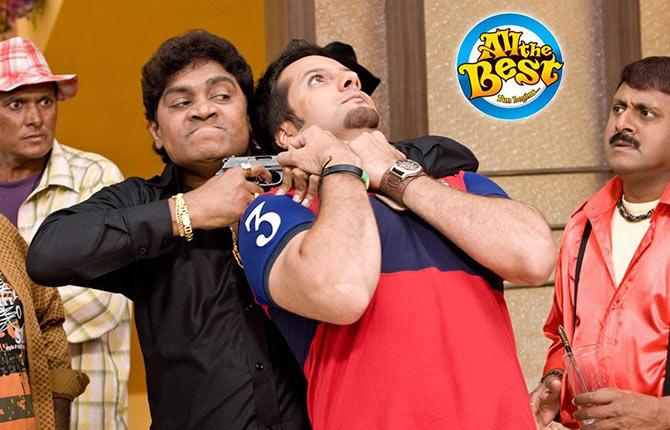 Lever's local loan shark Tobu cannot speak but his histrionics are to die for in this Rohit Shetty comedy will kill you with its hilarity.
One standout Lever scene comes towards the end when he finds his voice and spouts such gems as, 'Jaisi karni vaisi barni.'
Golmaal 3

Another local goon act but with a twist -- Lever's Puppy Boss in another Shetty multistarrer comedy loses his memory routinely due to random triggers.

This one time in the film, he hears the word 'Paa' and instantly transforms into Auro (Amitabh Bachchan's character from R Balki's film of the same name).
What ensues is never-ending hilarity that might force you to clutch your sides.
Judaai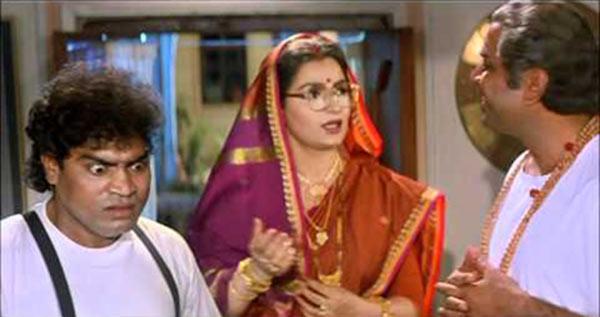 And finally, there's Judaai in which the veteran comic actor played aspiring actor Harry, who falls in love with a mute girl.
His first encounter with his father-in-law (Paresh Rawal as Hasmukhlal with a peculiar speech disorder) is particularly funny.
Harry asks Hasmukhlal about his daughter and Hasmukhlal unleashes a barrage of questions on him, ending in Harry passing out.