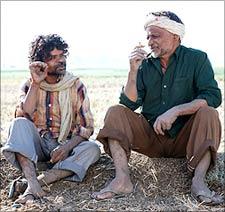 Guess Aamir Khan and company will not be heading to the Oscars this year, as their movie Peepli Live is out of the Academy Award race.

The satirical take on the Indian media and farmer's suicide produced by Aamir Khan Productions and directed by Anusha Rizvi was missing from the final list of

nine films in the Best Foreign Language Film category.

Looks like the film, which was picked over Udaan and Raajneeti to represent India at the Oscars, has failed to impress the Oscar jury.

What do you think? Was Peepli Live not good enough for the Oscars? Write in!